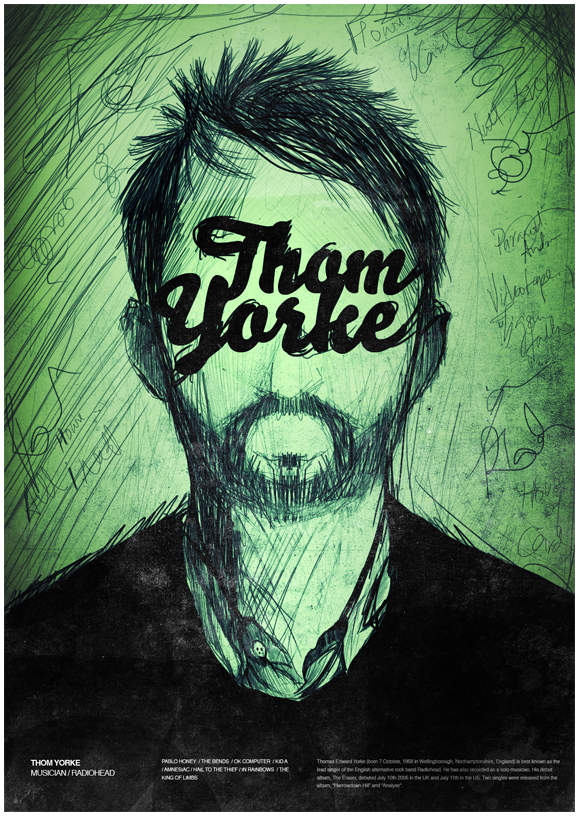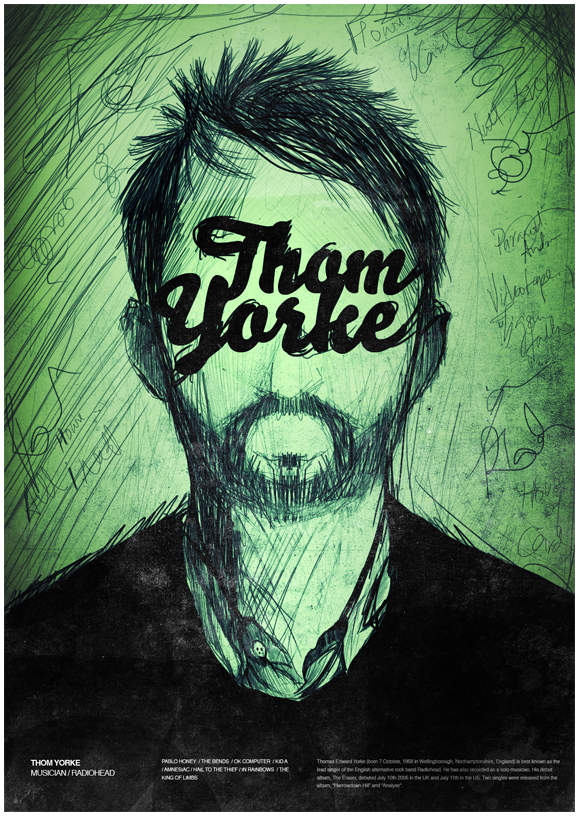 Been a while i have drawn something. Quick doodle based on a reference pic while listening to King of Limbs. Anyone else enjoying the album ?
amazzin piece dude...how hav u bin?
Reply

very nice album indeed, not at all disturbing
Reply

lovely!

Reply

This could really be an artwork for one of their albums!
Gorgeous work mate. I think Thom would enjoy this too

Have a try and send it to him.
Till now I haven`t found the time to really hear their new album, but the things I´ve heard reminded me a bit of "in rainbows".
Anyway I´m here to watch your work and I´ve to say it`s a damn good job - well done!
Reply

Thanks Joe ! : ) Ah, i wish if it could be used ! But i feel its way too rough..
Reply

Have a try

I think this would really work wonderful as album art for radiohead!
The only thing that I don`t understand are those "tattoos" on his neck/throat?
Reply

Ha. This looks really great. They should put this as the next album cover.
Reply

KoL is nice album. Bit disappointing, that I didn't hear anything new in it. You could hear much of development through Radiohead last albums, this just continues in "In rainbows". But still I can't say I don't enjoy KoL, just hoped it'll be different.

nice pic tho.
Reply

Well, early stuff is always great. But, somehow i actually like the fact they haven't changed too much from what i heard in - In Rainbows. Though my favorite album is Kid A, lots of experiment in that one.
Reply

Looks nice.

Reply