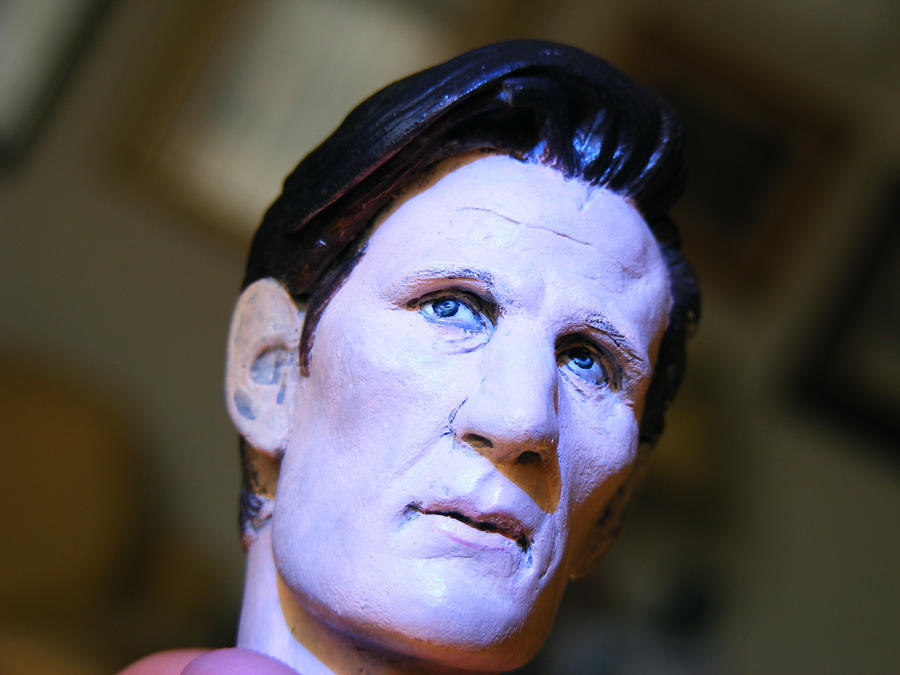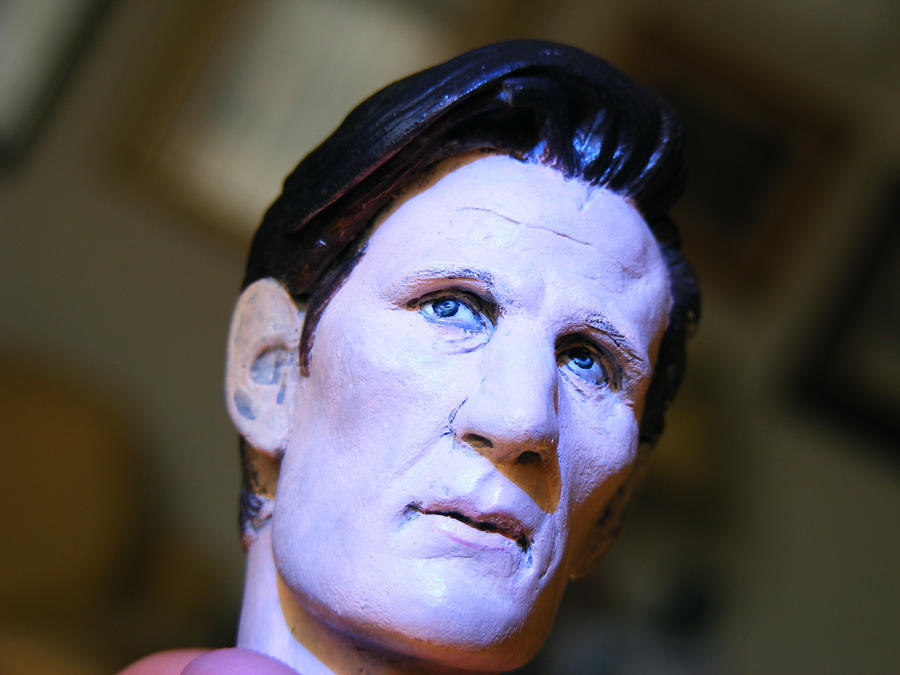 Watch
Matt Smith.
Hopefully my final sculpt of this chap.
I think it works rather well indeed.

The resemblance you get in each bust is astonishing, almost scary. It would be great to see a step by step of how you sculpt the faces, take the molds and paint them. What material do you use for the final shape of the heads?
Reply

Oh you're too kind, I have thought about doing a step-by-step thingamajig but I don't seem to have a particular process when making them, which is odd. I guess what I'm saying is I have no standard step-by-step way of working, its quite fluid as a way of working I find.
I use a material which is a clay that you bake which then turns a plasticy hard thing which you can then paint and sand and all that sort of stuff.
Reply

so I guess it's a polymer clay? (like sculpey and others. I have seeb that you take molds out of some of them, like the Sherlock ones, do you use siliconefor that? And what material do you use to cast them?
I have some unfinished sculpts myself, accumulating dust in a corner of my studio. You work makes me want to redo them and try to achieve the life-like feeling your face sculpts have

Reply

Absolutely, a Polymer clay. I use Sculpey and Sculpey Firm, but I find the type of clay makes no real difference for me personally. People say Super Sculpey doesn't hold detail as well as Firm but I think they simply don't know how to use it.
Well all of the pictures you see of my sculpted works are the originals, not molds/casts. I've only recently started investigating moulding with an eye to selling some to get a bit of money because, well, I'm poor.
Oh really? Well It would be lovely to see some of them.
Thanks so much, I like to think I get a nice glimmer of life in the things I sculpt

Reply