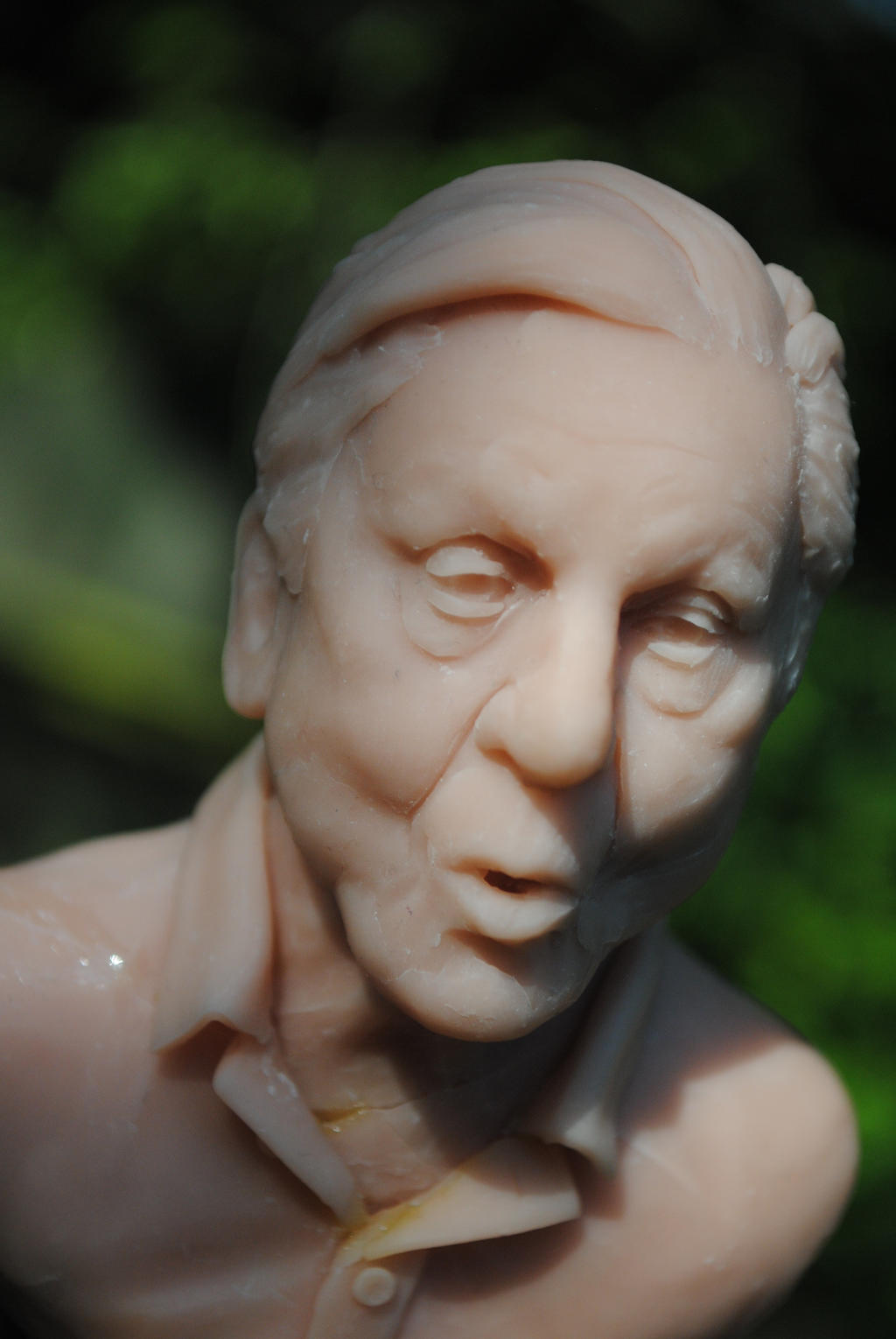 Watch
I've been wanting to sculpt Sir David Attenborough (Presenter, Naturalist and Documentarian) for a very long time now and I thought that his 90th birthday was the perfect excuse, if one ever be needed, to do it.
It's been a tough year for losing people, so it was wonderful to make something celebrating someone still being here.
Happy Birthday Sir David! A hero to millions, myself included, and a catalogue of work that will never be surpassed.
Sculpted in Super Sculpey.
thegoodwhovian.tumblr.com

Aaaam that's so adorbs!
Attenborough is the best, he should live forever.
Reply

Why thank you. I'm very very happy with how this piece out actually. I think its one of my nicest likenesses.
I can think of no one better to live forever. The only problem is he'll just see how our planet is being increasingly destroyed by our species' influence. I don't know if I want him to witness that.
Reply

Ah, well, maybe you're right. Though I hope the future ain't as pessimist at that, but indeed it doesn't look terribly good at the Earth and us at the moment.
Reply