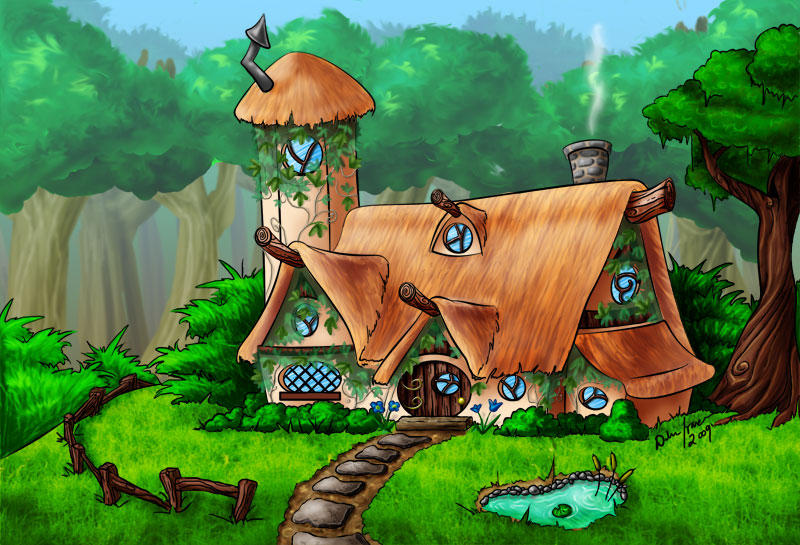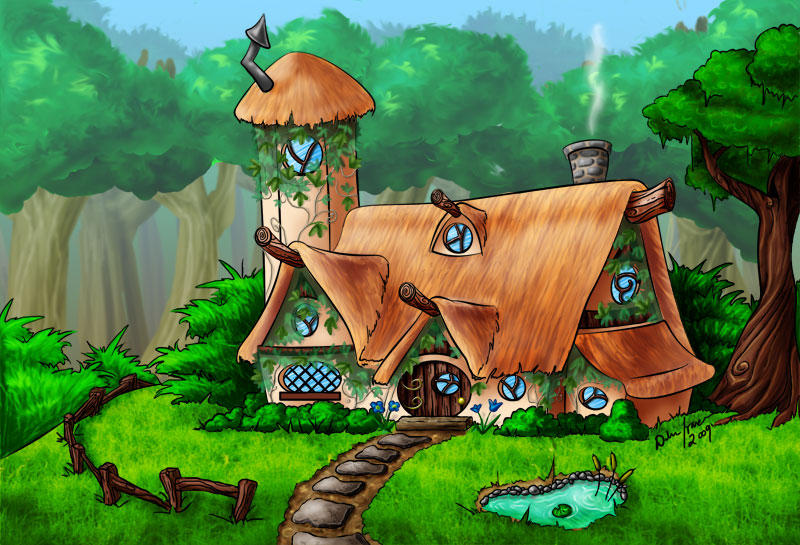 Watch
*is ded nao*
This took upwards of 30+ hours to complete. Its Nim's home, Ivy Cottage (yes, that's what its named).
Nim's "lab" is up in that tower. The whole cottage is not quite as 'dark' as Nim is, but its part of her facade. That, and she really does like it, and is very proud to live there.
---
100% digitally done in photoshop. I used a house picture for a reference, then added a few 'fairytale' elements like the thatching and logs and the hobbit door.

The grass is actually a texture from :levhita but that is the only texture I used cuz I couldn't get the grass to look right.
This picture was of particular challenge for me, since I am not very good with backgrounds, and my ADD keeps me from doing pics like this all the way to completion.

Don't be a hater. This is awesome. B)
Reply

so cute, I love your colors.
Reply

Loved seeing the 'in-progress' pics of this. The final product is absolutely gorgeous. <3
Reply

Reply

Reply

Reply