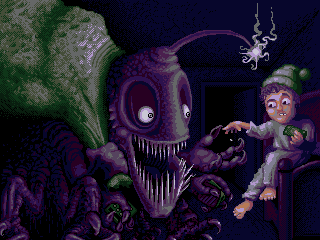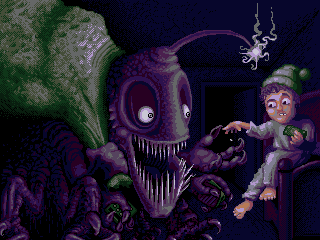 Watch
View a video of the piece being drawn here:
[link]
The real name is "The tooth fairy visits young Nicholas"
The recession is tough for everybody, even the bogeyman had to get a second part-time job.
Done in around 10 hours, spread over 3 days. 16 colors, 320X240.
It is an entry for a weekly challenge at PixelJoint.
The theme for the competition was "The tooth fairy", and the restrictions was 20 colors, with no canvas dimension restrictions.
You can zoom in up close on the sprite at my pixel joint gallery here:
[link]