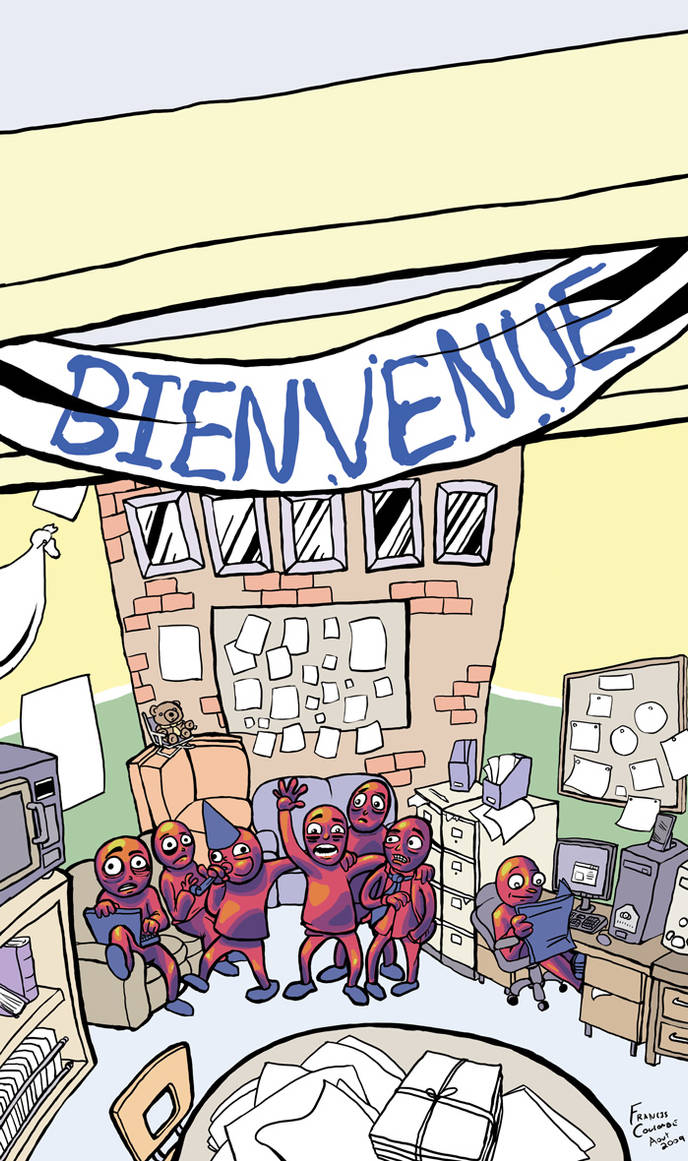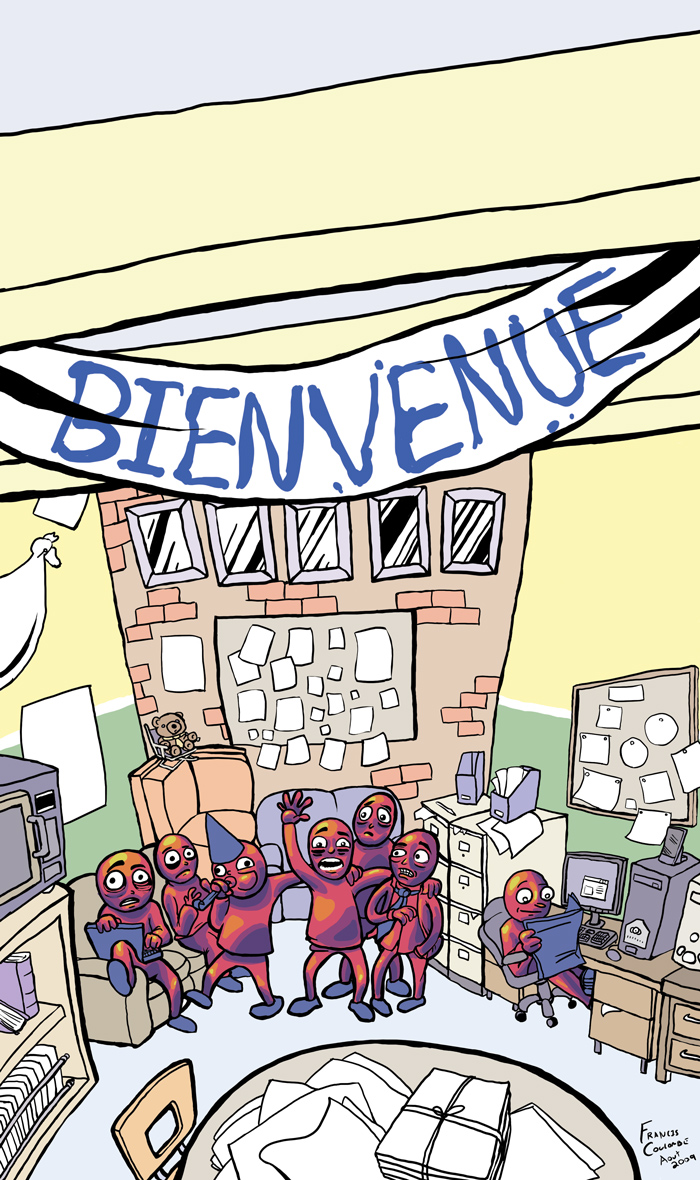 Watch
I recorded the drawing process, see the video here:
[link]
That's a cover image for le MotDit, my college's neat student newspaper. Its for a recruitment-themed issue where a lot of the content is geared towards explaining how the journal is made and inviting people to participate. The cover depicts an image that is supposed to be inviting at a first glance, but on closer look all the characters look awkward and uncomfortable and dead inside. Its a joke. heh.
I am very awkward with "inking" on my tablet still, cant keep a steady hand and I take forever.