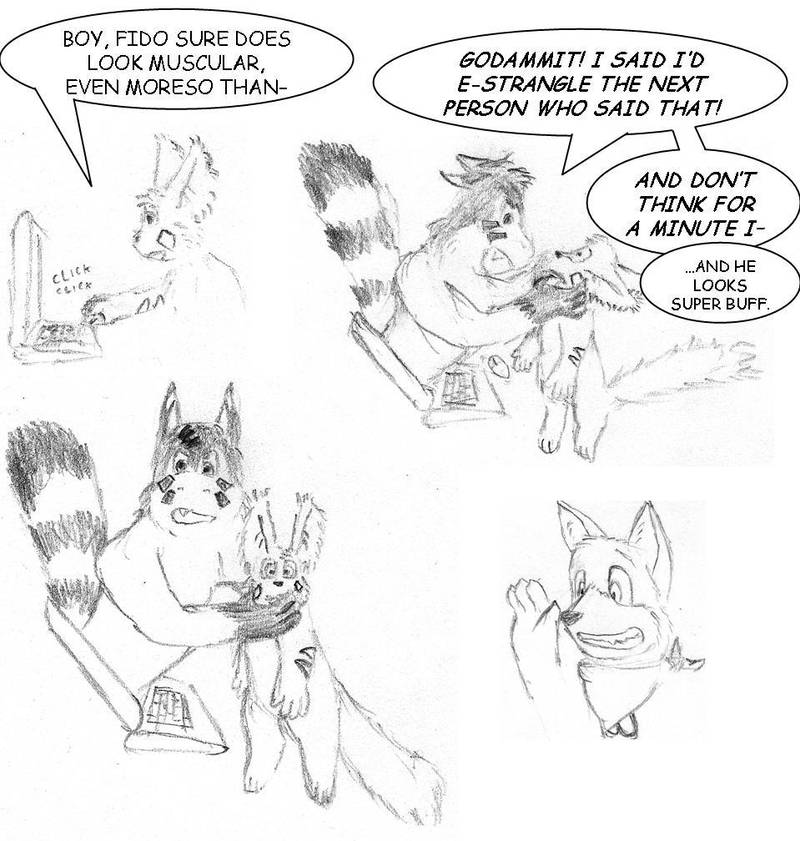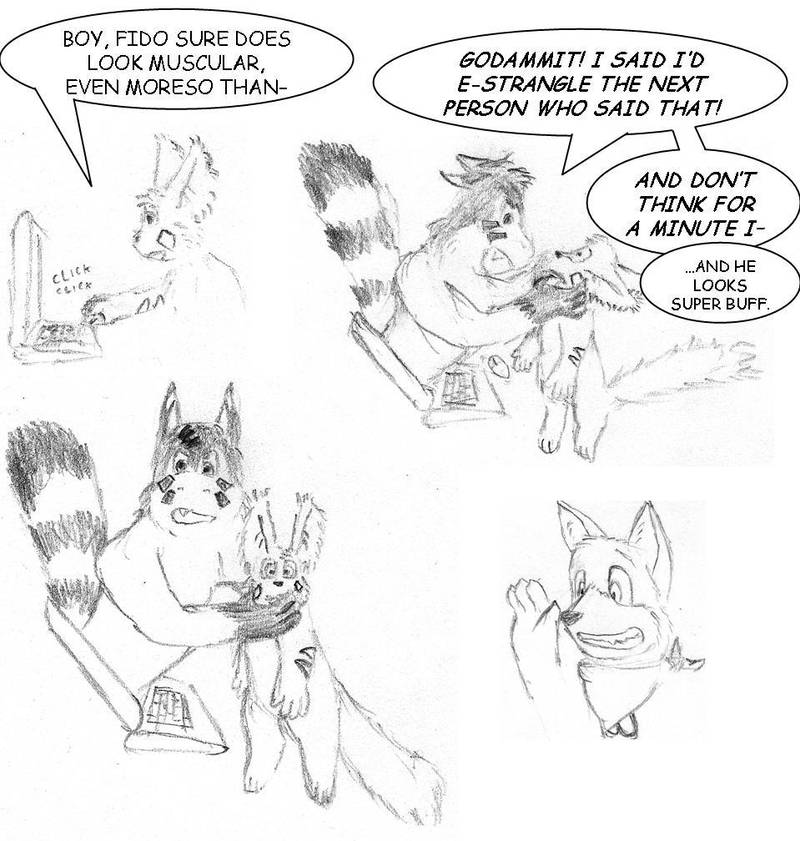 Watch
Been having this image in my head all day.
Transcription:
(Ponbon, a chinchilla-like creature, sits clicking away at a laptop)
Ponbon:
Boy, Fido sure does look muscular, even moreso than–
(Suddenly, Rick –a giant, anthropomorphic Furret– bursts out of the screen and lifts Ponbon by the neck)
Rick:
Godammit! I said I'd e-strangle the next person who said that! And don't think for a minute I–Voice:
(distant) …and he looks super buff.
(Rick and Ponbon stop what they're doing and turn to face the camera)(Cut to Fox –an anthropomorphic dog with a bandana around his neck– waving nervously)
You could call this an "inside joke". That is, a joke that makes sense only to the people who have read
Housepets!
and its comments. The short explanation is that both Ponbon and Rick represent
Rick Griffin
. Obviously, all characters are copyrighted by him.
I drew panels 1 and 2 on the bus (with some minor touchups later once I checked my reference images) and panels 3 and 4 once I got home.
Number 2 pencil on recycled paper.