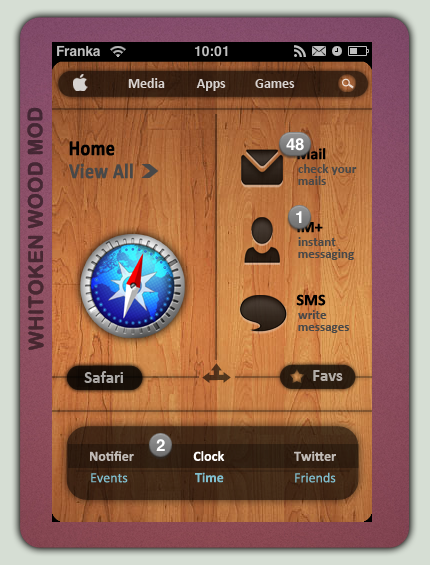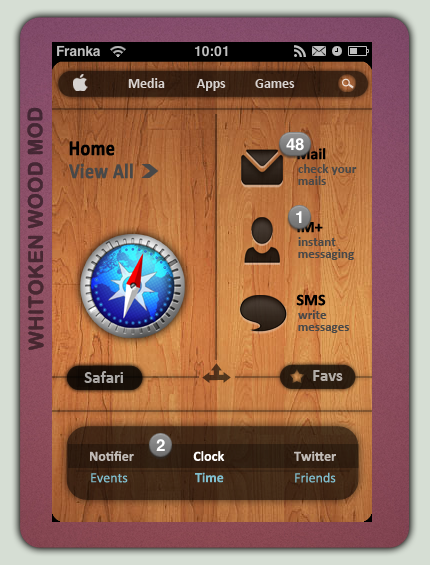 Watch
This is a
modification
of 6mik's magnificent
6mik Whitoken Theme
.
>>
You can see the Mod here in Action.
>>
The Original Theme can you found here and the Official developement Thread here.
>> And of course we must not forget
brsev
. After all, he created the great
Token Icon
. Thank you.

>> Tutorials for installation can be found eg
here
or you read the Read me in the How to Folder.

>>
Very important :
The large icons are not included in the theme as I otherwise would have had to ask permission to every creator. Beautiful icons can be found eg in Deviantart

, GalaxyGui, HollywoodGui, BrazilGui and so on...
>> In the mod Theme contains all Psd's you need for changes, extensions ect..!
>> Finally, I wish you much fun with the Theme mod and please give the original Whitoken Theme also a fav if you give me one. 6mik has put into the theme a lot of work, etc., and I think that should be appreciated.
Should I have forgotten something or someone, please let me know.

Thanks folks to have read it, before closure.