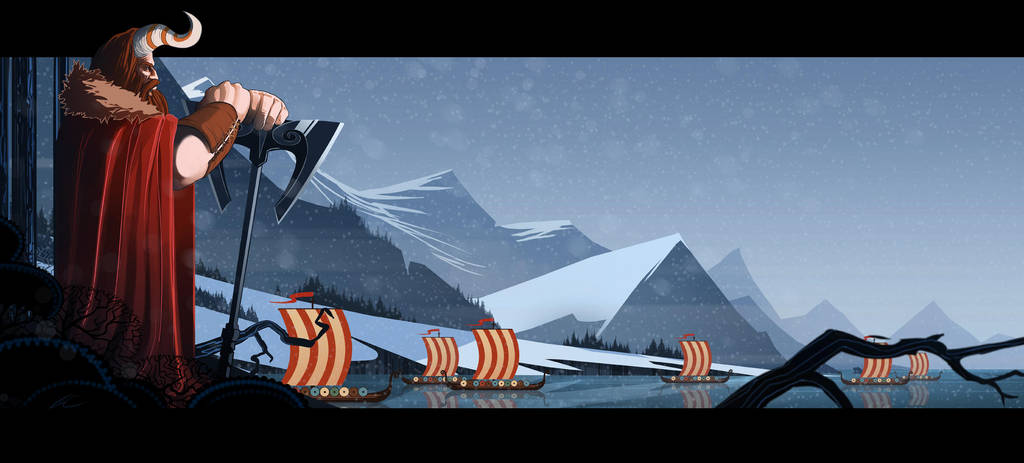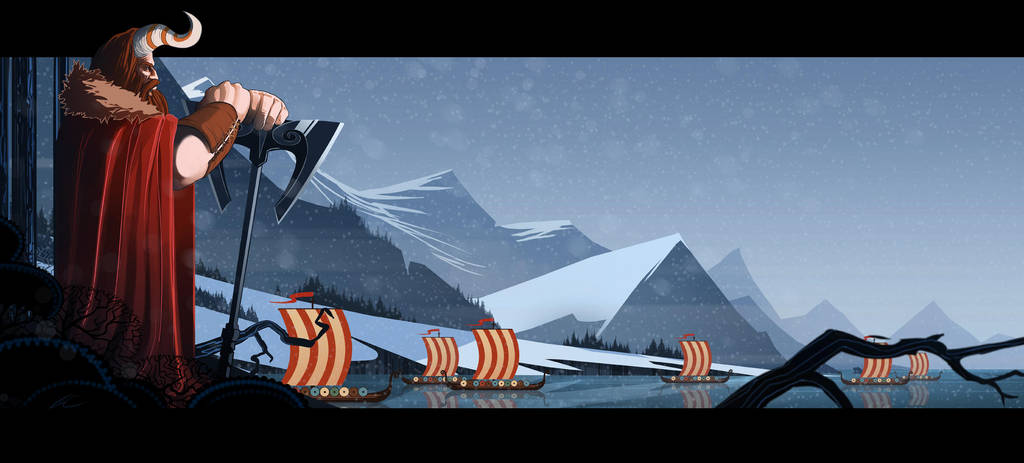 Watch
Here is another fanart of The Banner Saga!
More detailed this time; I really wanted to mimic the graphic apporoach of the game.

I'll probably post a couple research doodles in the near future… Just need to scan them!
FRANCO, t'es AWESOME !

Reply

Sérieux depuis Ymir tu ma vraiment marqué, j'adore ton style et se que tu fais

t'est une inspiration!
Reply

Hey Merci!
Plusieurs artistes m'ont inspiré mon cheminement, et j'ai toujours voulu influencer les autres de la même manière.
Ça me fait chaud au coeur que tu me dise ça

Reply

vraiment cool man!

dit les arbres est ce que c'est paint à la main ou tu t'es fait un brush?
Reply

Merci Loic!

ben pour les arbres oui c'est un brush que je me suis fait par moi même, ça a été vraiment nice a faire
Reply

Awesome Francoyovich! Thank you for sharing your talent and for choosing to express it through the inspiration of The Banner Saga

Reply

Neat, and very good rendering/capturing of the game's art-theme!
Please consider adding this fan-art too, to the game's wiki-page (
bannersaga.gamepedia.com/Fan_A…
). As always, I can do that for you, if you like

Reply