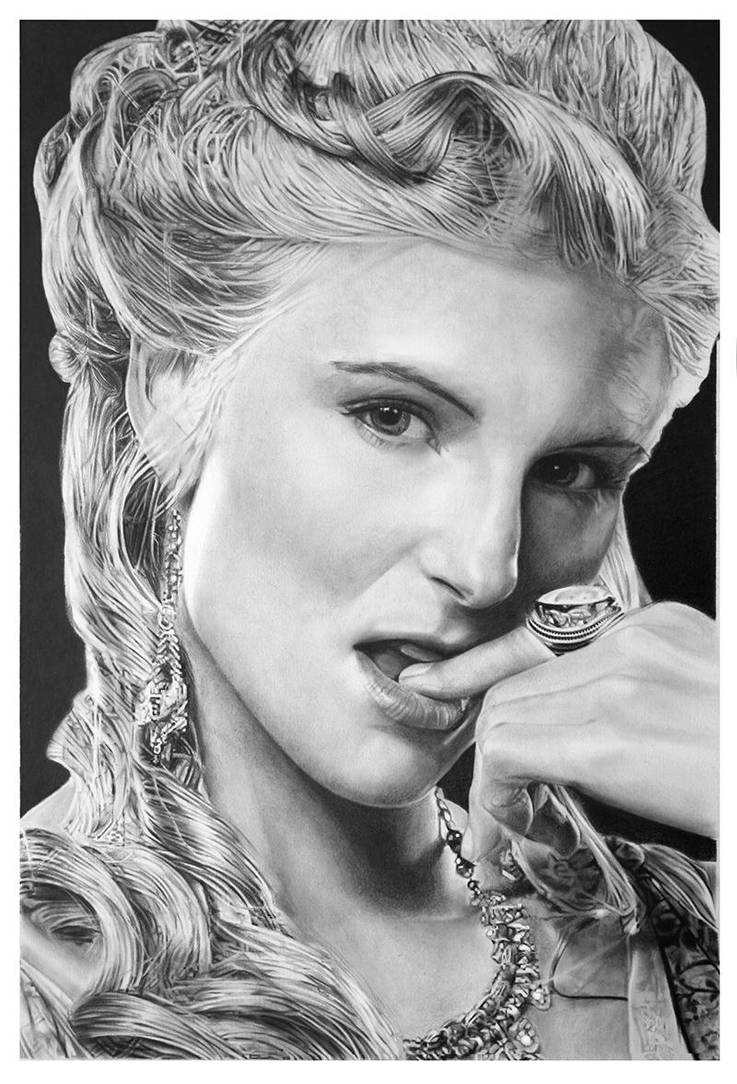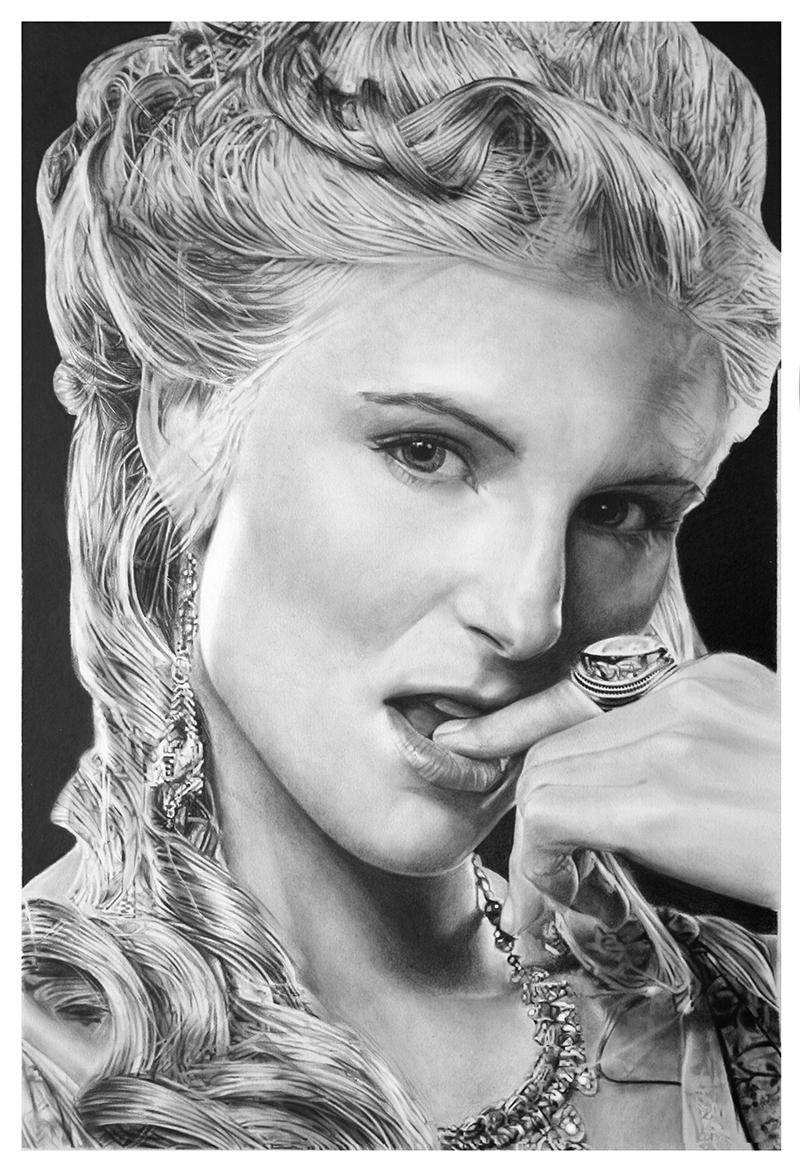 Watch
A recent commission that took me a long time to finish because in the meantime I moved into a new house.
The format is a little bigger than an A3
As usual, I worked with graphite pencils
Buon giorno, Maestro!
You have asked for a critique, so I will do my best and try to write something valuable.
This is obviously a good picture. Her face has a right pespective. (I truelly like 2/3 perspective! )That makes the picture more action and it is more believable for a viewer. The shading is very decent and gentle, that it makes an intimate atmosphere, the image isn´t so glaring. I also like expression-she looks misteious and seductive. I like your drawing of clothes and especially jewles! It is a bit pity that her hair and eyes look so artificial and the shade spackle above her left eye. There are some strange lines (wrinkles?), it is a purpose?
Sorry if I said something rude, this is just my personal oppinion. I really like your pictures and I admire your job.
The Artist thought this was FAIR
9 out of 10 deviants thought this was fair.
Well, I've been a fan of your works for quite a while now.
But I have mixed feeling about this one. Everything is really phenomenal, but it just seems you didn't really try in this one. The hair doesn't really feel like hair (it's too thick in my opinion) but honestly, everything is perfect. It could have been more detailed as seen in your other works.
Plus, because the hair is not detailed enough, it seems like you cropped the lady out of another portrait and pasted it on a black black paper.
Draw whenever you feel like you really want to, not in order to impress others

The Artist thought this was FAIR
8 out of 9 deviants thought this was fair.