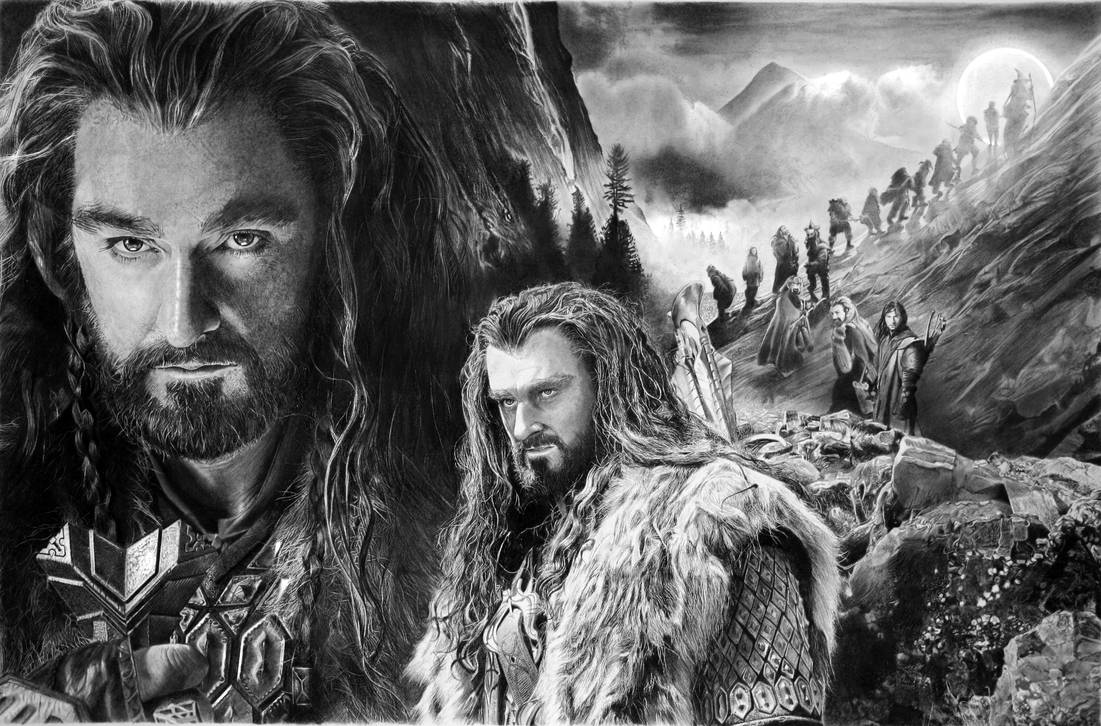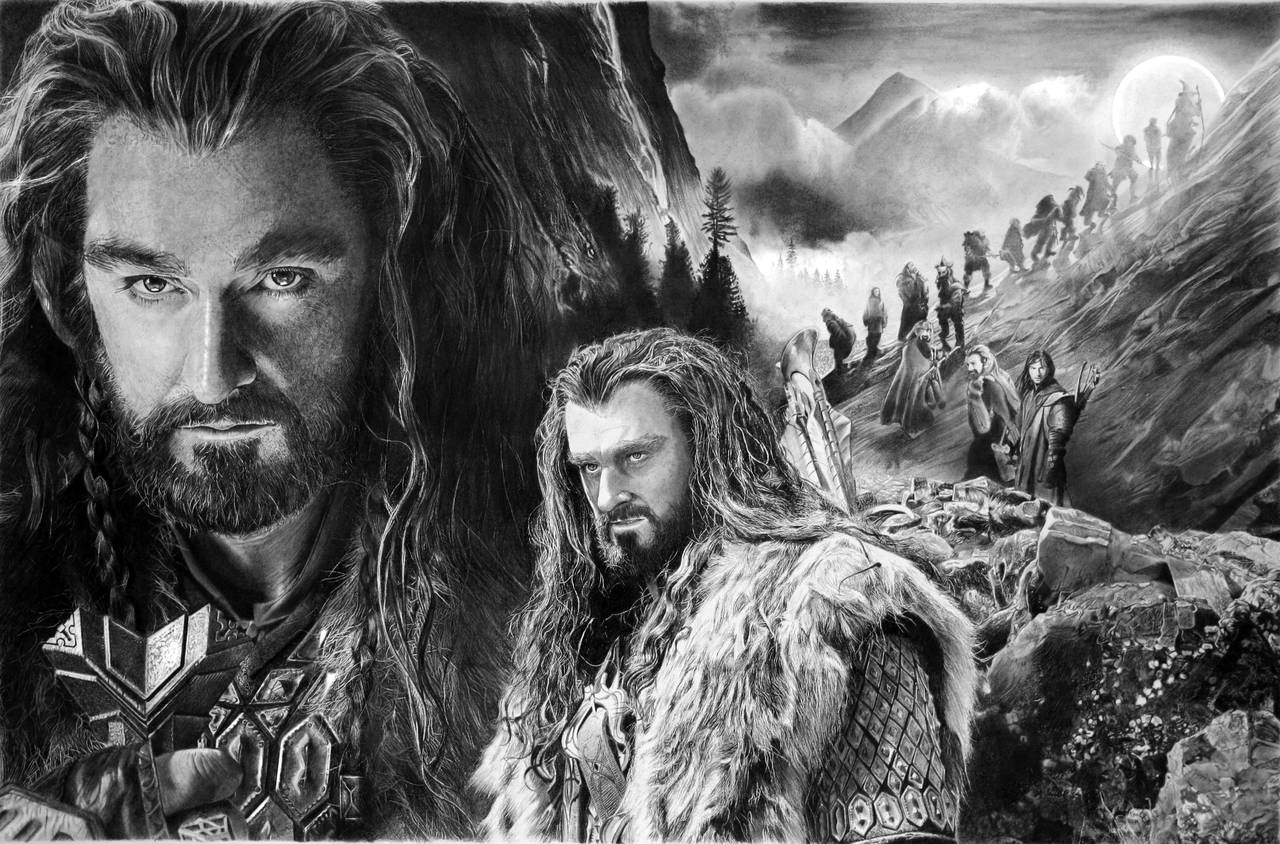 Watch
An other challenging drawing, the third with characters of Middle-earth as subject. I guess now I will take a holiday from Tolkien and Jackson and I will devote myself to other subject.
Thorin, with Gandalf, is undoubtedly the most charismatic carachter of The Hobbit. This drawing is dedicated to the famous dwarf and to the actor who managed the great dignity, the infinite courage and generosity. The reference images are different, but I hope you like the resault
Pencils on watercolor paper Arches
108 working hours
Started 18/01/2013
Finished 02/03/2013
Other 'tolkien's drawings'
Comme à vôtre habitude, vous avez atteint des sommets.
L'ambiance générale est réussis, on se croirait bien en Terre du Milieu au clair de lune.
Le relief des cheveux sur le grand portrait est très bien, les poils de barbe sont super (merci l'indentation).
Les deux portraits sont tellement proche de l'originale que l'ont dirait un imprimé de la photo.
Le pommeau de l'épée parait réel, la matière (acier) est très bien faite.
Je n'ai pas de critique négative, j'ai trouvé en vous mon maître.

Félicitation mon cher, j'ai envie de partir avec Thorin & Cie grâce à vous et vôtre talent, merci !
The Artist thought this was FAIR
23 out of 23 deviants thought this was fair.
Non posso che restare a bocca aperta.
Quando ho visto questo tuo lavoro ho seriamente pensato fosse una foto scannerizzata.
Data la mia scarsa capacità con il disegno, probabilmente l'impatto è ancora maggiore.
Io amo seriamente questo lavoro.
Sei riuscito a cogliere in pieno lo sguardo di Thorin, il suo orgoglio, il suo cipiglio severo ma al contempo gentile. Ogni cosa è studiata con minuzia, mi piace in particolarmente vedere la compagnia avviarsi, che si gira a guardarci come a renderci partecipe di quanto sta avvenendo, come se noi fossimo in viaggio con loro. Il bianco e nero poi da una sensazione quasi ultraterrena, fantastica, il cui lo spirito e il mondo di Tolkien prende vita.
Da fan, posso solo complimentarmi per questo spettacolo visivo.
Da artista (anche se non mi reputo tale) l'uso del chiaro/scuro mi affascina tantissimo, e quella luna lì, che si erge e illumina i nostri protagonisti, è un tocco di classe.
Bravo, bravissimo!

The Artist thought this was FAIR
33 out of 34 deviants thought this was fair.