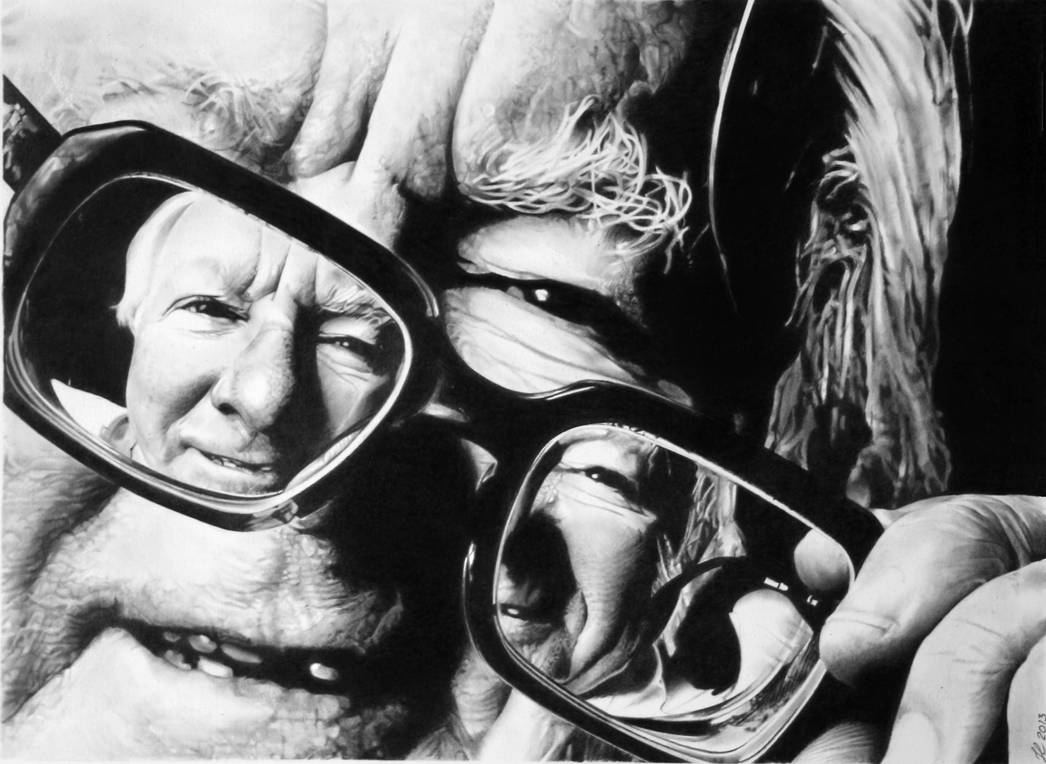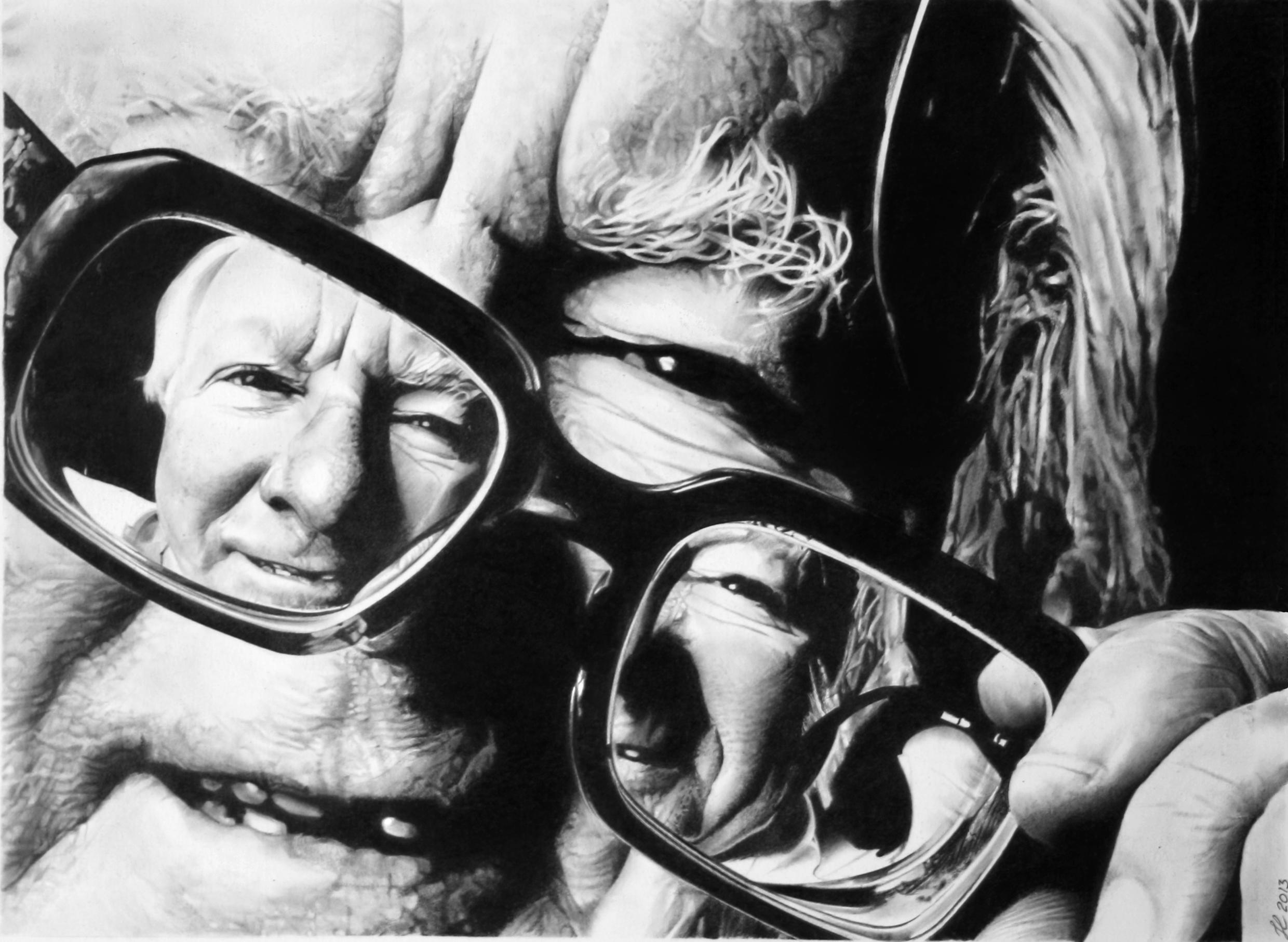 Watch
Pencil on watercolor paper Fabriano 300 gr hot pressed satinata
Time: 50 hours
The drawing of Ray Bradbury's waiting for me since last year, when he died. I was very sorry when he left us. A big man with an open mind and brilliant ideas. A poet of the little things that will never happen, but they are so close to the essence of the human being.
Those who have read the novels and short stories by Ray Bradbury has discovered that the man can dream
When I first looked at this picture I thought of a very nice photography.
I wondered about the technique *
francoclun
might have used to get this complicated picture.
I read the comment to see if there are any information on how this was shooted, and saw it is a drawing.
I'm very impressed how realistic Ray Bradbury was drawn.
After looking a little bit longer at the picture I finally found one thing that reveals the drawing: The eyebrows and the hair are a little bit too simulated. But that's the only thing I have to criticize.
I like the way the faces are made in the glasses. The interaction between the big face and the two small ones looks gorgeous.
The skin of the big face is really relistic and it seems like we are looking at a real person because of the little crinkles of the skin.
I have the feeing this picture shows many aspects of Ray Bradbury at the same time: his smiling, his passion for good stories and also a little bit of the crazyness every creative man or woman has.
I have only read one book of Ray Bradbury once, but I guess it was his most famous novel. I read Fahrenheit 451 in school and I could put myself in the position of the main characters.
Anyway, I think it's wonderful to see the great picture of Ray Bradbury. He was a wonderful author and the portrait *
francoclun
made shows him in a wonderful and realistic way.
The Artist thought this was FAIR
63 out of 64 deviants thought this was fair.
This is a wonderful tribute to a great and visionary writer, from one of the best of the pencil artists on this site. It is always a pleasure to view this artist's work.

The composition is great, the way we are drawn to three separate partial views of Bradbury's face, but they all come together into one intriguing whole as we step back. He looks like he has been captured as he is about to make a statement, or tell a story.

The technique, as usual, is masterful. At first view it is hard to tell that this is a pencil portrait and not a photograph. It is difficult to find anything to critique; the only thing I really notice is that the line between the hair and the background, on the large face, is perhaps too hard, and the left eyebrow hair a bit too precisely rendered. But these are very minor quibbles.

Great stuff, as always!
The Artist thought this was FAIR
29 out of 29 deviants thought this was fair.