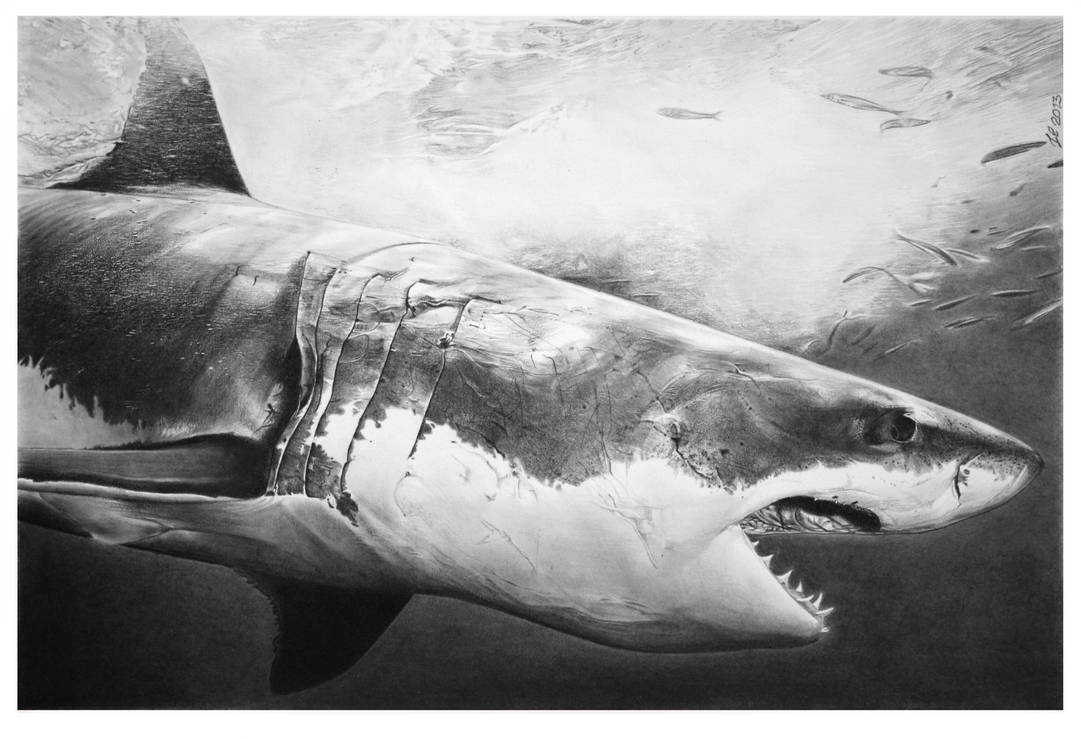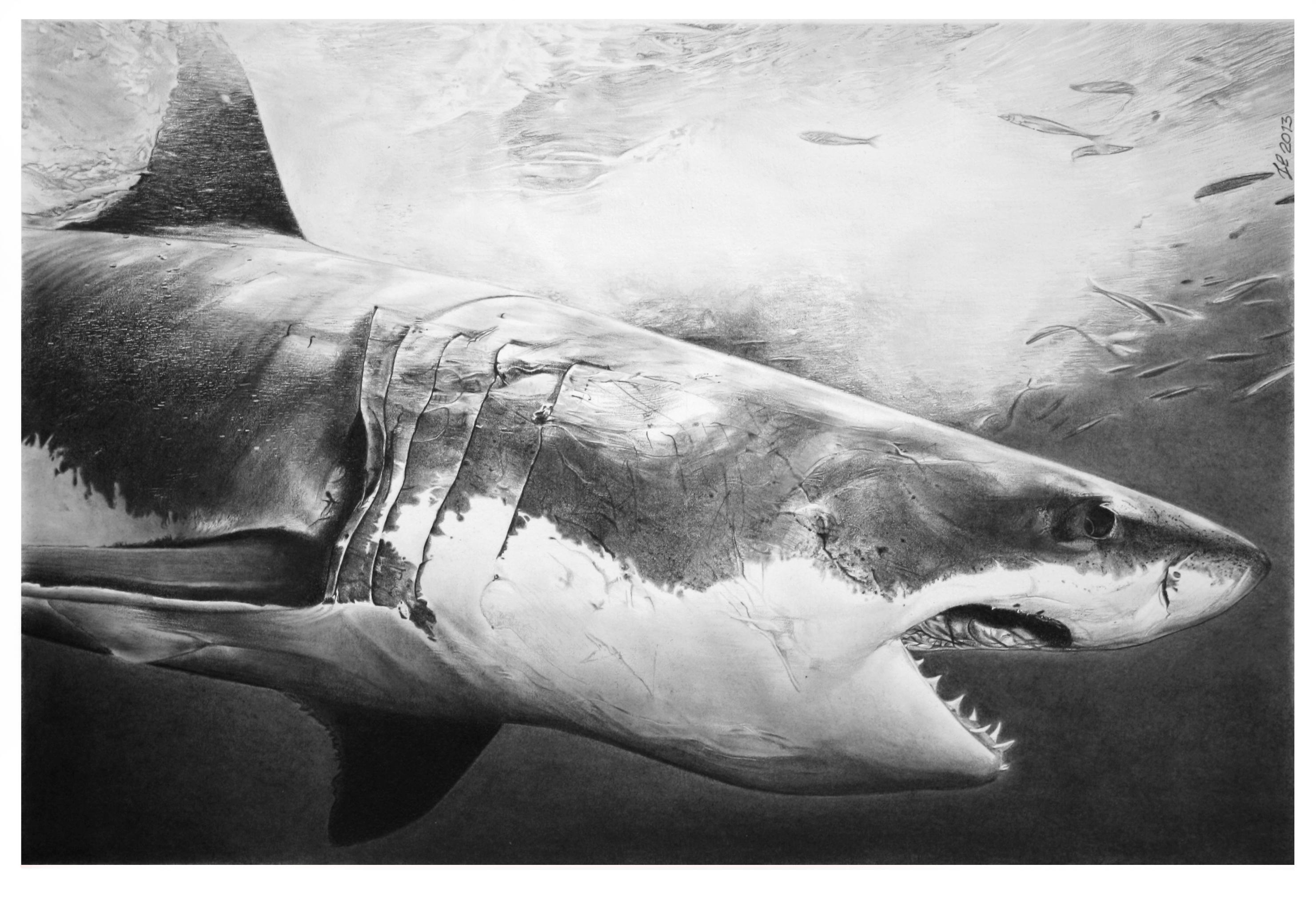 Watch
Back to the animals. I love the sharks.
This is an A4 format. Pencil on watercolor paper Fabriano 300 gr hotpressed
Hope you like it
Reference Photo by Brandon Cole (www.brandoncole.com). Drawing feautured with his permission
I can honestly say, the difference between a photograph and this drawing is non existant. You have an amazing gift! The texture is perfect and I have never seen anything like it

. I know you have asked for critique which implies constructive criticism but this, to me, is perfect! I now have another 40 words or so to fit in so here we go, f f g r s s f t d df e e t y 3 3 u j j g r r g d e r t y y g, well done, this is amazing !
The Artist thought this was FAIR
15 out of 15 deviants thought this was fair.
It's rare to see a realistic underwater drawing but you pull this one off spectacularly. Your attention to detail on the shark's skin is amazing, you seem to leave nothing out, and upon close examination you even put the texture on the skin- where it counts. To me, this is a very raw and edgy drawing, placing sharp texture next to soft blending, such as by the gills. I particularly love the way you did the dorsal fin, where you can see the water pushing around it to further give the drawing a sense of motion- not just a floating shark.

As for criticism, I won't lie, it is hard to find anything wrong with this drawing and what I have found slightly displeasing is merely opinion and personal preference- as I have not looked at the reference...I never do when viewing art. The inside of the mouth, particularly the top seems overly soft, I would have liked to see some sharper detail- but that could just be me. Perhaps it looks so strange to me because of the lack of teeth on the top- but as I stated before, I have not seen the reference and it could just be the angle. The underside of the shark seems soft as well; I'd like to see a little sharper detail where the light touches near the fin and below the jaw.

Overall, this is a very well drawn piece and you have an amazing talent that I particularly enjoy viewing. Keep up the great work!
The Artist thought this was FAIR
3 out of 3 deviants thought this was fair.