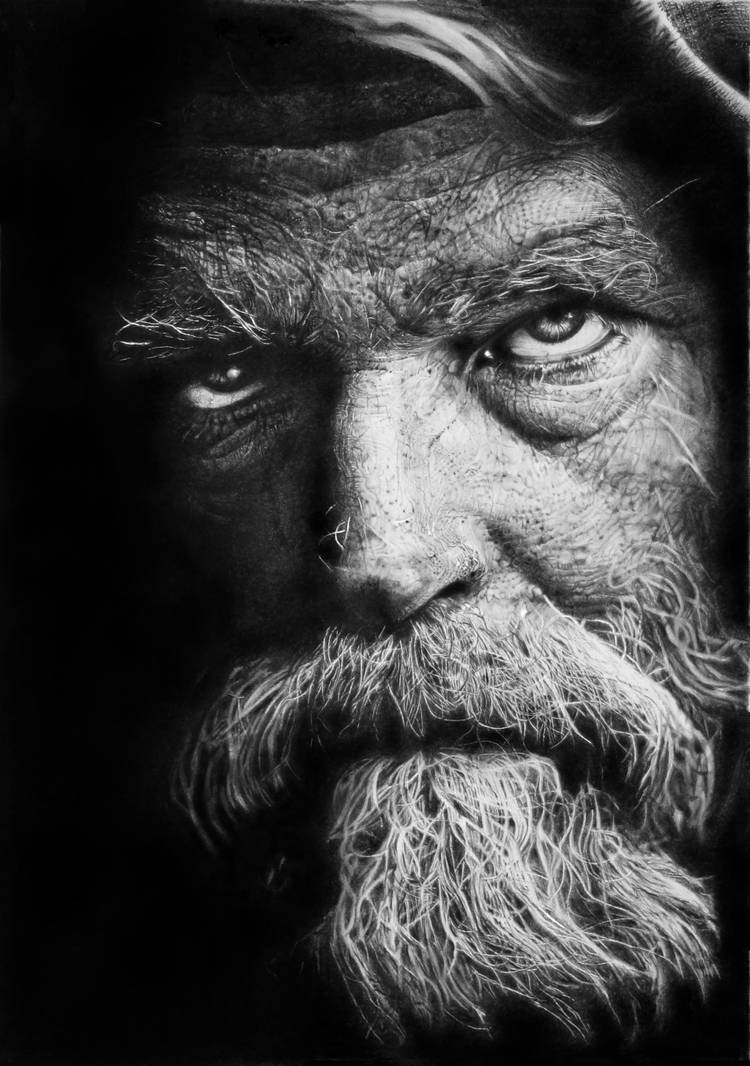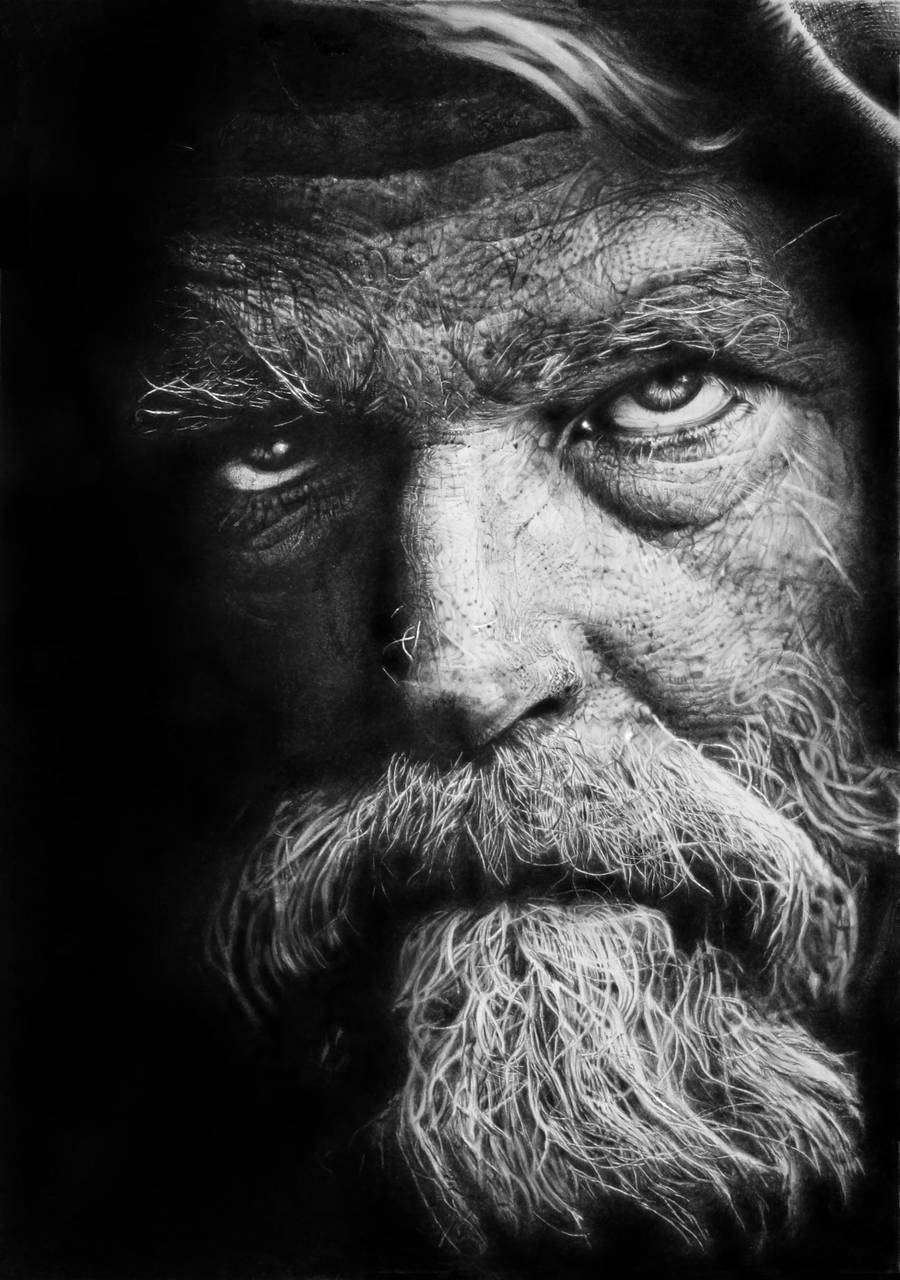 Watch
After the portrait of House I said to myself: Okay, letís draw
something more relaxing in A4 format, something that does not require a lot of concentration. No way, the original photograph of the portrait you can see above kept calling me and begging me to draw it.
I couldnít resist.
The original is an Impressive portraits full of emotion by Lee Jeffries, photographer based in Manchester, England. He created some amazing photographs that depict on the faces of the subjects a world of emotions
[link]
It was challenging. I could not draw for more than an hour. The required level of concentration was such that I had to distract myself not to go crazy. The result is this, and I am satisfied (rarely happens) Hope you like it
I love the man in the pic, his eyes proud, tough and dignified. There is no trace of resignation, on the contrary, seems he wanted to challenge the future and destiny to do their best to bring it down
The drawing took me 30 to 40 hours. I was so focused that I often lost track of time
I used my usual and trusted Fabriano watercolor paper, a4, 300 grams (Fabriano Artistico, hot pressed, satinata), so all you see is black graphite (the sheet is obviously white, since there are no blacks paper for watercolor)
Mechanical pencil (from 6b to 6h)
UPDATE: My work is feautured here:
[link]
Earth's Treasures!
[link]
Pencil
[link]
by ~Swapneil
traditional drawing....
are you f***ing kidding me

this work and all of the others are just astonishing
but this one took me
i don't know the history of this man but the eyes tell us thousands of stories
and i don't mean the original photo
30-40 hours
damn! i would need years for that
you catched his expression extremly good
his vision is going right through me
you maybe notice that i don't write about technique, because it would be worthless
i saw a lot in my three years here on dA
but yours is flawless

and you defently have a new watcher in me
just amazing
The Artist thought this was FAIR
46 out of 47 deviants thought this was fair.