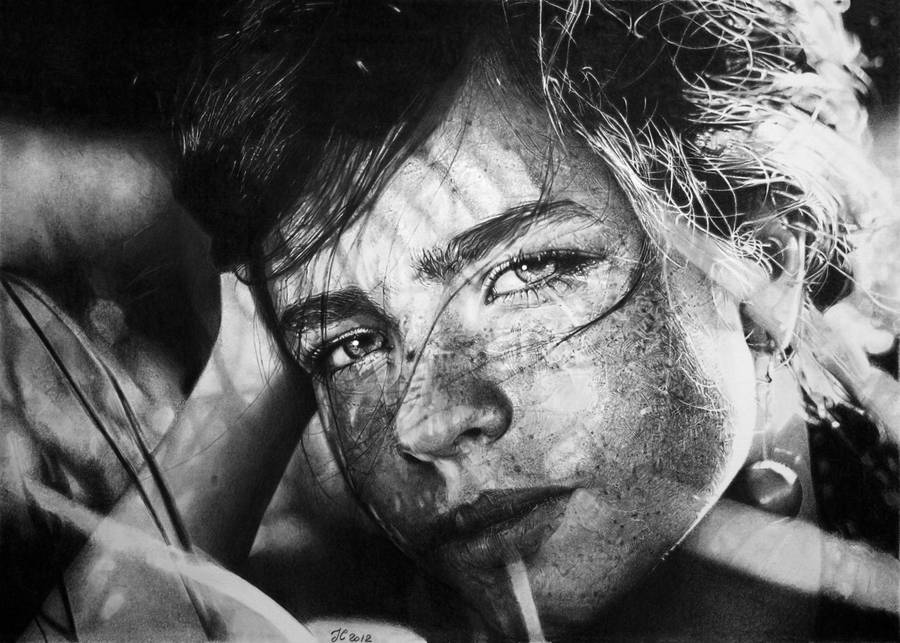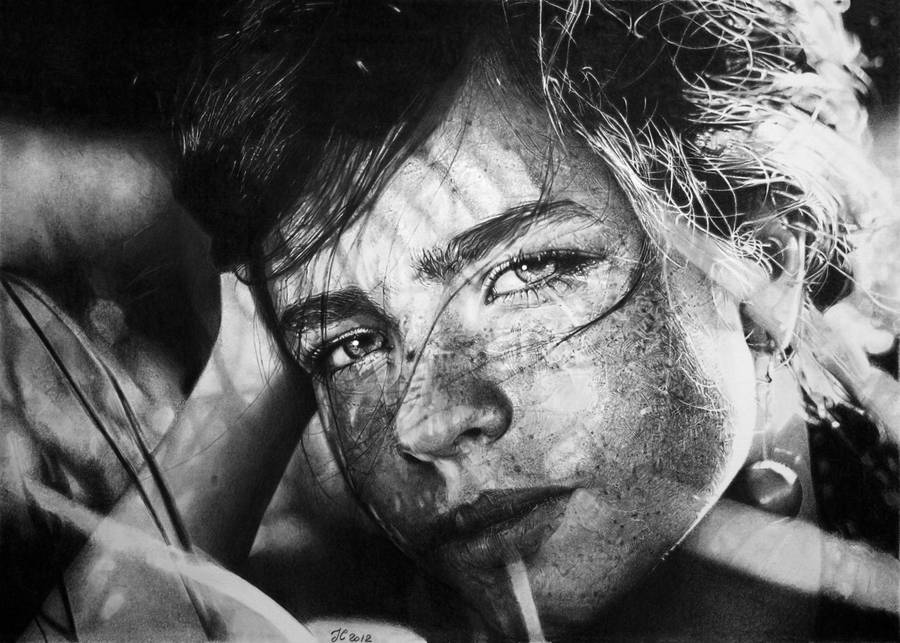 Watch
Daria's meadow
This is the first drawing that I would never do without DA. The above three, Monnalisa, Gregory House and homeless warrior, are all children of DA and somehow they owe to DA their existence, but this one in particular is all branded DA.
For the first thing the reference is a photograph that Daria Pitak
[link]
kindly allowed me to use, and you can see the original here:
Thanks again Daria.
Secondly, it is a drawing that took me a lot of commitment. I would not have thought of doing, for the amount of time, before seeing many artists struggling with the same time's problems.
It 's the fourth of the 'new series' and is a portrait. I really liked the look of the original photograph and the way the light play on the beautiful face full of freckles.
I did my best and I tried to capture her original beauty, I hope I have done a enjoyable job.
start: 20 August 2012
End: 27 September 2012
Total time: about 70 hours
Paper: Fabriano watercolor art, 300 gr
Dimensions: 30 x 45 cm
Pencils from 6b to 6h and watercolor pencil
I apologize in advance to all those who will be so kind to faving my drawing: this time I can't thank you all one by one. For the last two drawings I had to spend two weeks in front of the computer without having time to draw. It 's something that makes me very happy but is too demanding because I have (luckily) many friends.
However, to answer all your comments and I thank you in advance for the fav that are always very welcome
My works was feautured here:
Amazing artist by ivy-ashe
[link]
Features From Worth-DDs Group #17
[link]
showcase traditional feature: people and portraits
[link]
VISION/ORIGINALITY

The reference chosen for this piece contains everything one would desire in a portrait - good lighting, interesting angle, and above all a beautiful expression on the subject. Far too many pieces are ruined due to a lack of thought given to composition, and I am pleased to see that this was not ignored by the artist.



TECHNIQUE

The execution of this piece is simply masterful. The attention to detail in the skin texture, eyes, and especially the hair is the mark of a true realist. There are not many people capable of such accuracy, detail, and downright dedication, but Franco Clun is one of such people.

Since this is a critique I must mention one thing I noticed about this piece: The facial texture seems too pronounced on the right side of the face, especially in between the two wisps of hair (the one dark one and the one light one). Other than this slightly unnatural aspect, this piece is in my opinion flawless.



IMPACT

A good portrait will capture the soul of the subject. Through a wonderful reference and incredible technique, this has been achieved. I look forward to seeing more of the artist's work!
The Artist thought this was FAIR
105 out of 105 deviants thought this was fair.