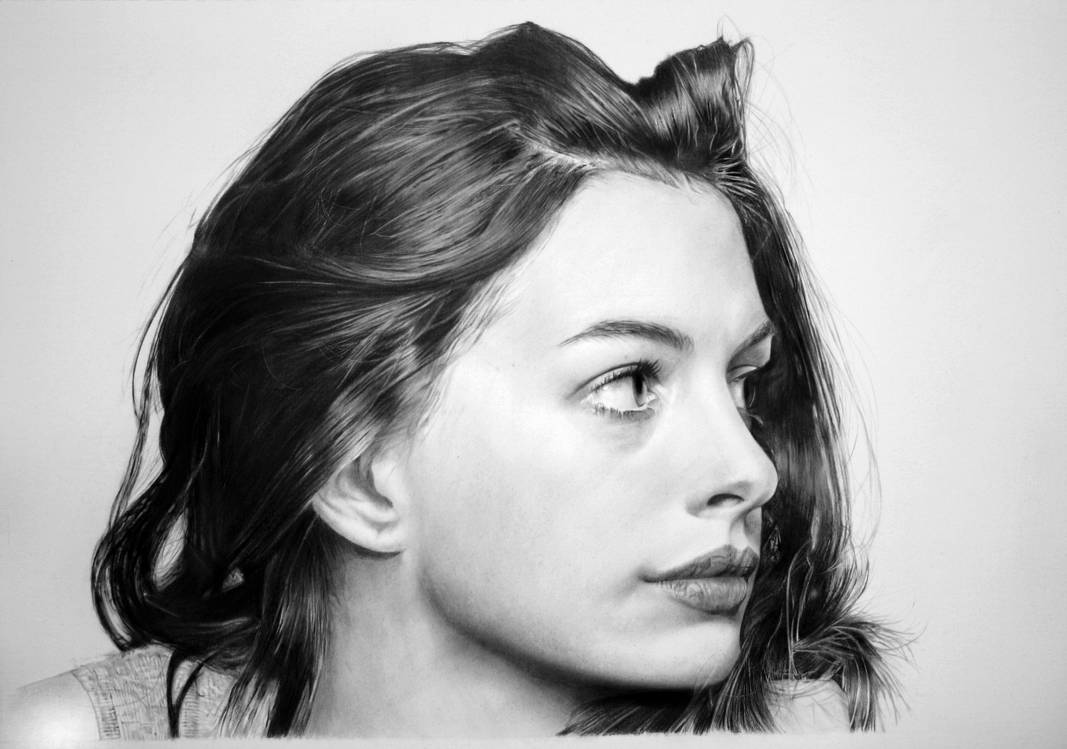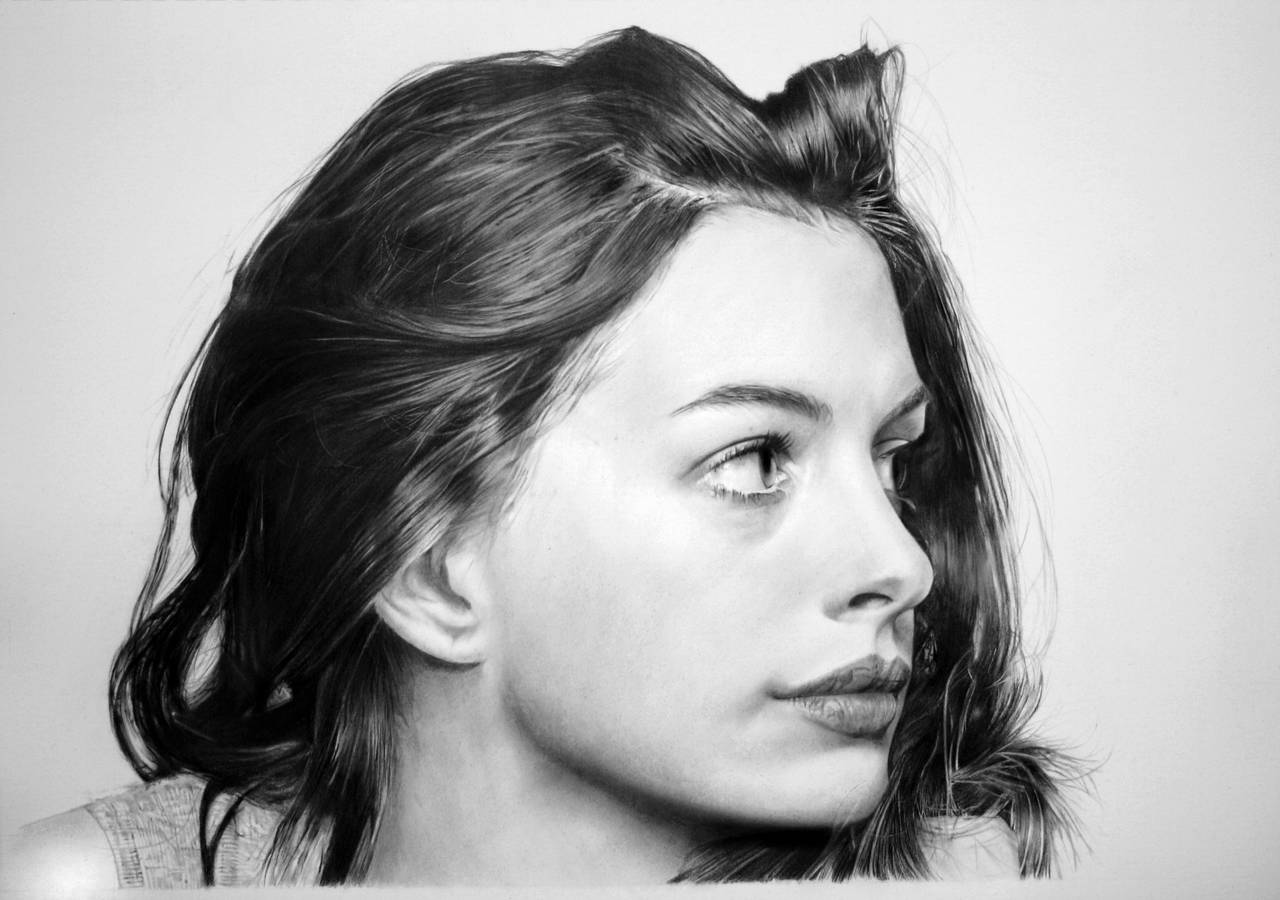 Watch
I do not know
why, but
if
you look for
Franco
Clun
on Google, some drawings
are attributed
to me
but they are not
mine.
One of them is
a
beautiful portrait of
Anne
Hathaway
.
Well,
I decided
to
draw my
version
starting from the same
subject.
I enjoyed
drawing
it with my friend
Paul
,
sharing with him
some thoughts on
drawing
Size A3
Paper watercolor Arches
Pencils
Thanks in advance for the fav

This is really good. I dont actually know her but I have heard her name before. I love the milky look of her face it gives depth. I LOVE THE SHADING OF HER HAIR!!!!!!!!!!The eyes are very cool too. I think the cutest part is the hair. With it flipped on the side. That is cute and well drawn! though the whole pic is wonderful in my opinion her mouth is the best!!!!! The way she is looking at something we cant see....... They way her smile barely touches her lips....... BEST OF ALL........
I Love Her Expression. It is serene yet amused! I like this piece very much
The Artist thought this was FAIR
16 out of 26 deviants thought this was fair.
The personalities of these people are just point blank oozing out of these photos.. oh wait, I mean paintings!

The detail is beautifully realized, and even with it's striking photorealism, and amazing likeness, there is an artistic flair hiding somewhere in there. The whole thing is a work of beauty. That hair is a work of genius. It seems the longer I look at it, the sweeter she get's!

One thing regarding proportion, her left eye (pupil) I think might even be a little large, and it visibly is the weak point in the picture I feel.

Stunning, you captured a beautiful side (literally and figuratively!) of Anne Hathaway.
The Artist thought this was FAIR
12 out of 14 deviants thought this was fair.