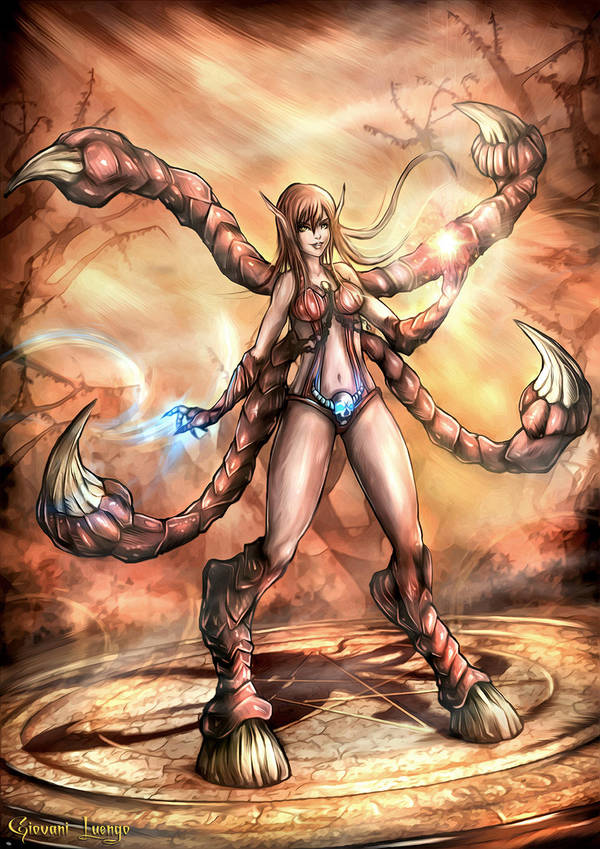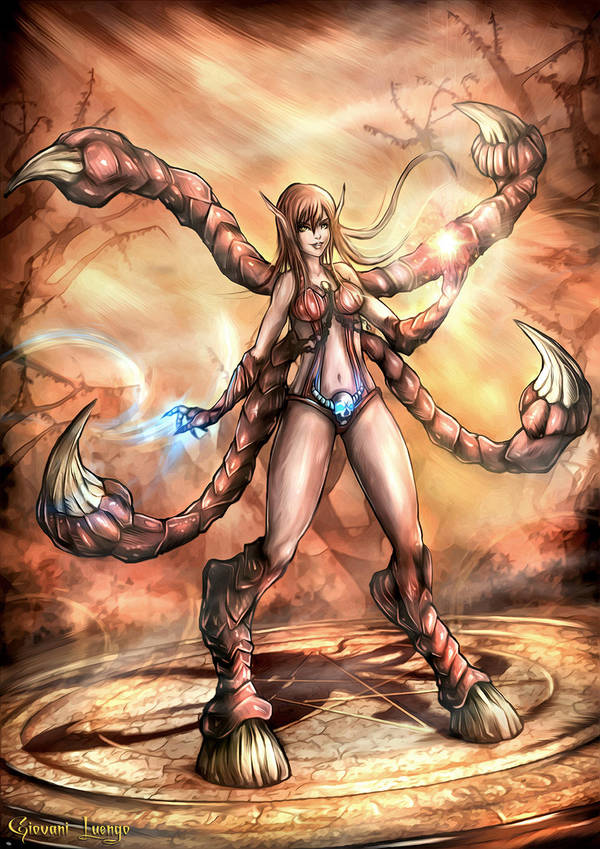 Watch
Andariel, game Diablo II, Blizzard

Character History:
Andariel is one of the four Lesser Evils, and the only female of the seven powers of hell. She is a Succubus of the underworld that was sent by Diablo to invade the Citadel of the Sisterhood of the Sightless Eye (also known as the Rogues) in order to close the passage through the mountains into the eastern lands of Aranoch, so that no one would be able to follow Diablo in his guise of the Dark Wanderer and prevent him from freeing his brother Baal from Tal Rasha's Tomb.
During the assault on the Rogue Monastery many sisters were slain and others were turned to serve the Queen of the Succubi, such as Bloodraven. The surviving Rogues fled the Monastery and became scattered throughout the wilderness, although the majority of the survivors formed the Rogue Encampment, vowing to fight Andariel and reclaim their ancestral home.
She is known in Hell as the Maiden of Anguish, and is the daughter of Lilith and granddaughter of Mephisto the Lord of Hatred. Ancient Horadric texts record that Andariel and the other Lesser Evils once overthrew the three Prime Evils - Diablo, Mephisto and Baal - banishing them from Hell to our world. With this betrayal weighing against her, Andariel's presence in Sanctuary can only mean that the forces of Hell are once again aligned behind Diablo and his Brothers.
While it is clear that the Maiden of Anguish is acting on behalf of Diablo to prevent anyone from following him eastward, it is also clear that she must be destroyed if the Lord of Terror is to be stopped.