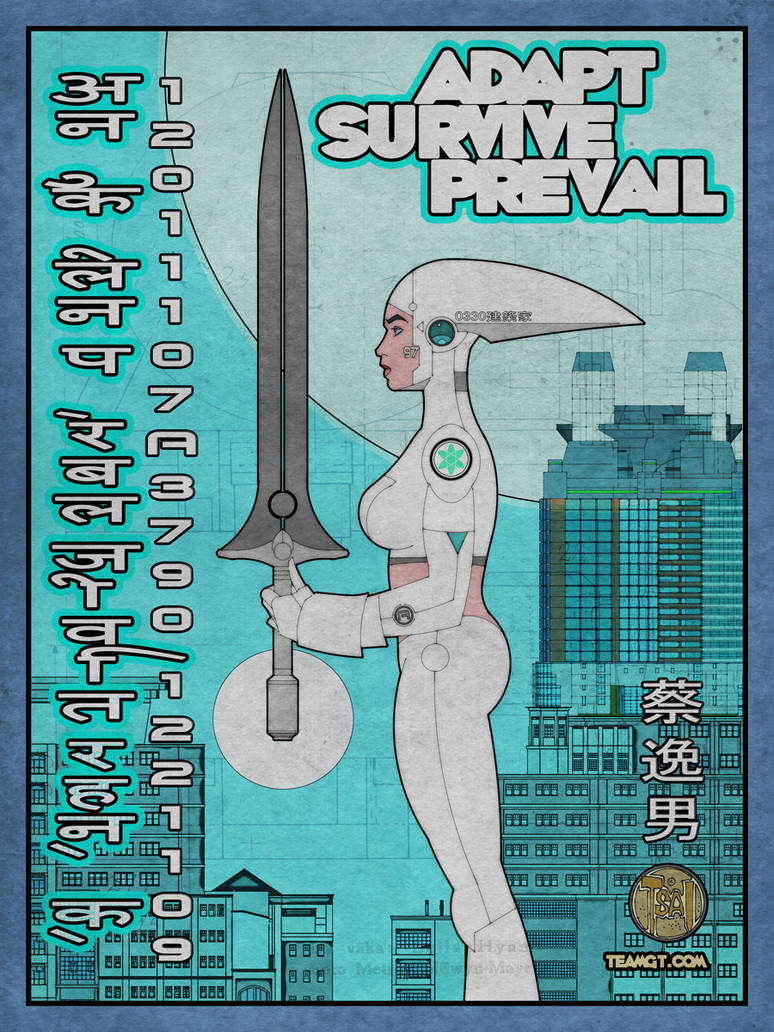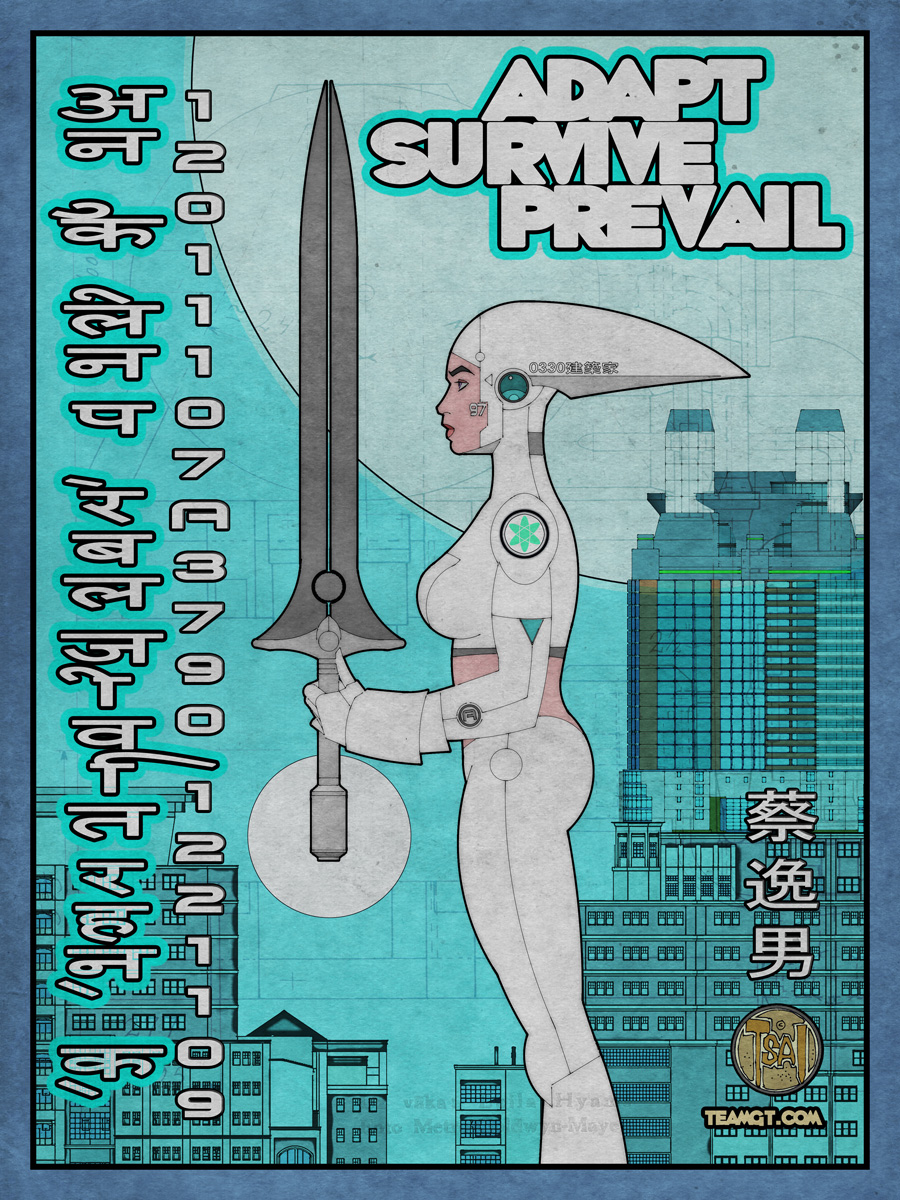 Watch
Another piece with the theme of ADAPT, SURVIVE, PREVAIL. This piece is dedicated to my incredible wife Linda. Again created using eye gaze technology and sketchup, gimp and Photoshop. Prints can be purchased at our online store :
[link]

Keep on rocking, Francis! You're a hero!
Reply

I love the rhythm in this. Beautiful curves on this lady and gorgeous face. So slick looking
Reply

Amazing concept, congratulations!

Reply

I love these, Francis. Very clean and compelling.

Reply

Fantastic design and detail, need to get myself a print.

Reply

Wow!! I love the lines and the colors *o*
Reply

Reply

Yay for Linda! I really do like these, Francis. The layers of detail in these are just as compelling as the layered brush work in your earlier work. It reminds me of, while being totally different than, the work of Moebius back in the early 1970s.
Reply

I, for one, continue to be amazed at what you can produce with eye-gaze technology. This really is incredible - even more so for not being made with the artist's hands!
Reply