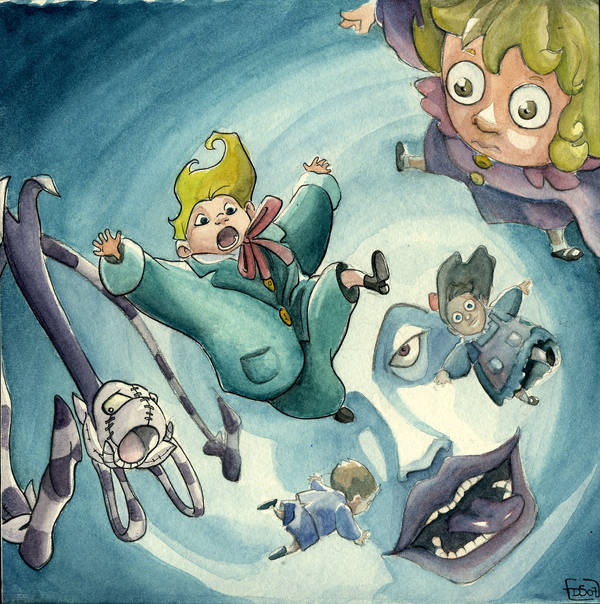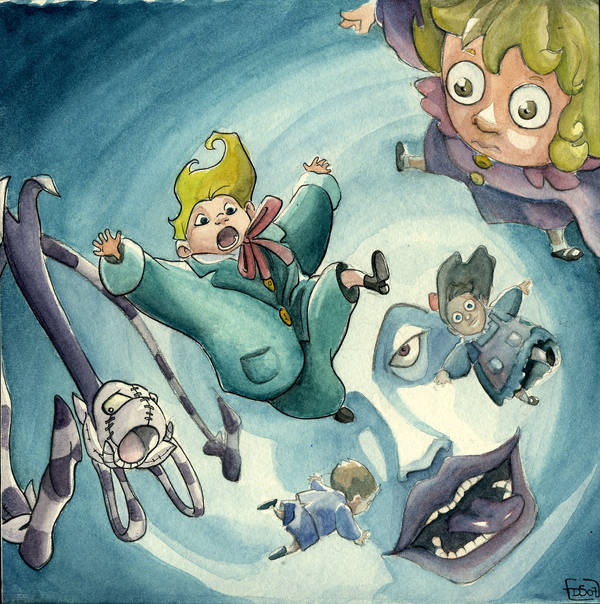 Watch
WATERCOLORS on cotton paper
20x20cm
I made this just some days before the beginning of my story Flesh Puppets, for the exhibition for the end of the course of Illustration lessons (where I was learning to use watercolours).
Characters are those of my comic.
Bambole di Carne (Flesh Puppets) is a comic book published by Edizioni Arcadia, an Italian publisher, in 2008.
Tecnique watercolors and pencils.
You can find it in Italian language only, here:
[link]
Here's some pages:
[link]
[link]
[link]
Questa è la storia dei Cappuccetto Rosso che il cacciatore non ha mai salvato dalle grinfie del Lupo, delle Alice mai tornate dal Paese delle Meraviglie, dei Pollicino mai sfuggiti all'Orco; bambini presi per mano e portati nel buio.