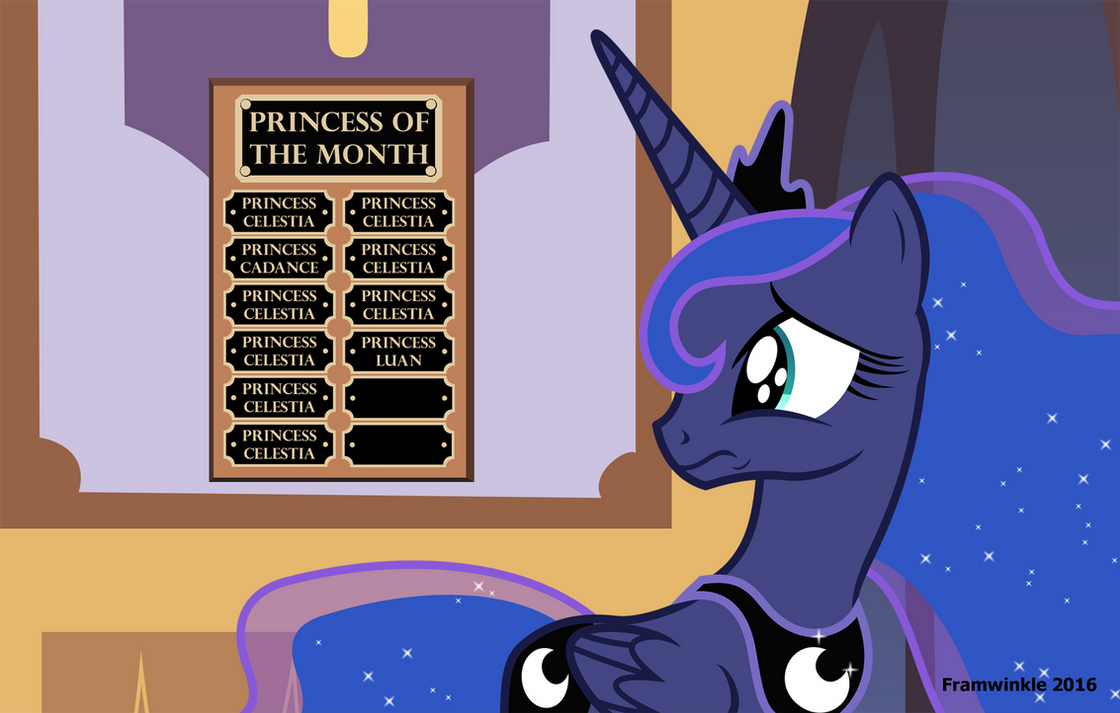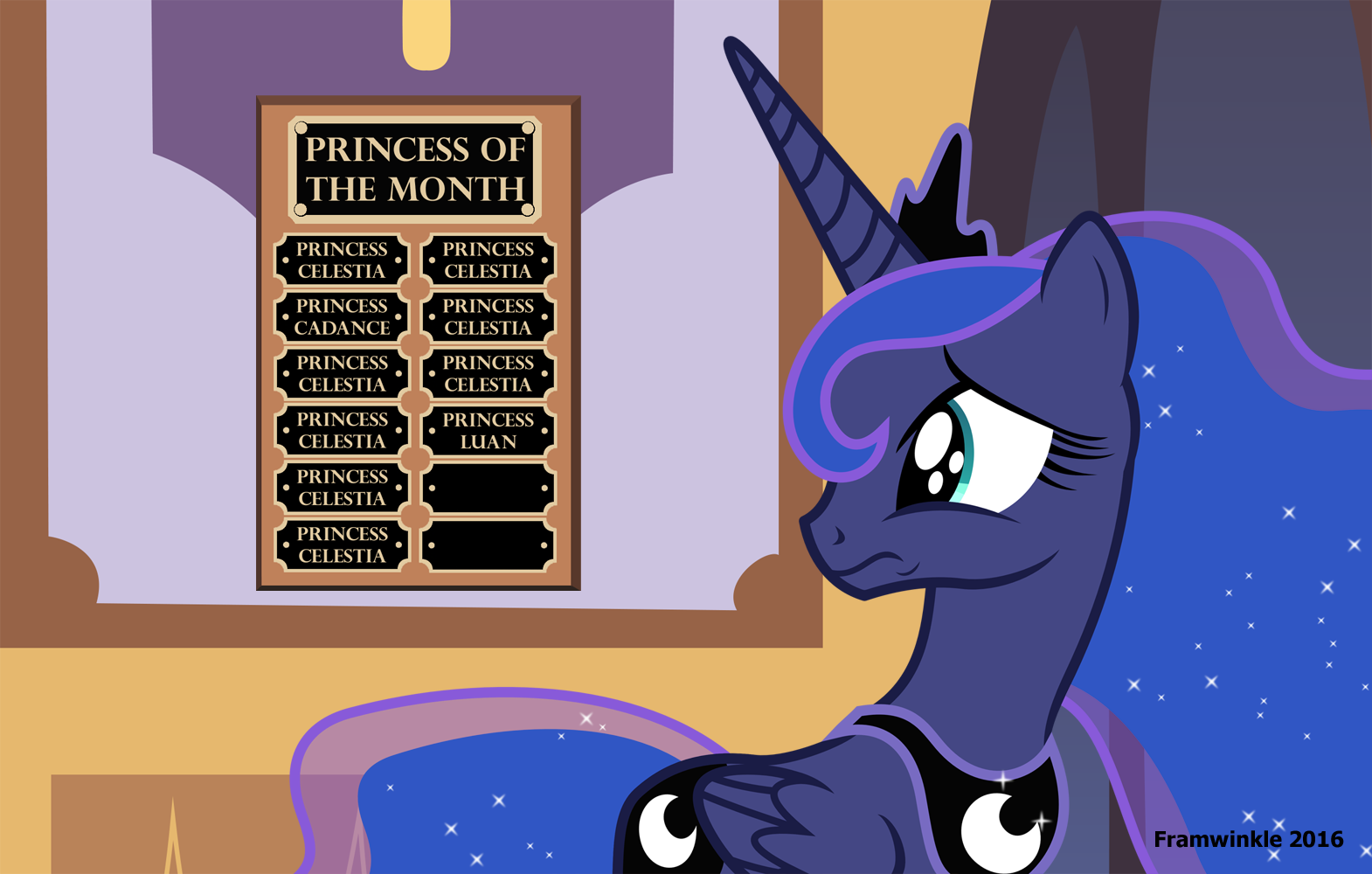 I tell ya, that first year back was rough.

I got this idea after making a typo while spelling Luna's name, and just had to do it, because this same thing has actually happened to me at a place I used to work. (I didn't get "Princess" of the Month, though. Still working on that.)

Edit:
I made a minor edit to make the letters on the plaque more readable.
Part 1 (You're here.) |
Part 2
|
Part 3
Sources:
Upset Princess Luna (1)
by

The Grand Entryway
by