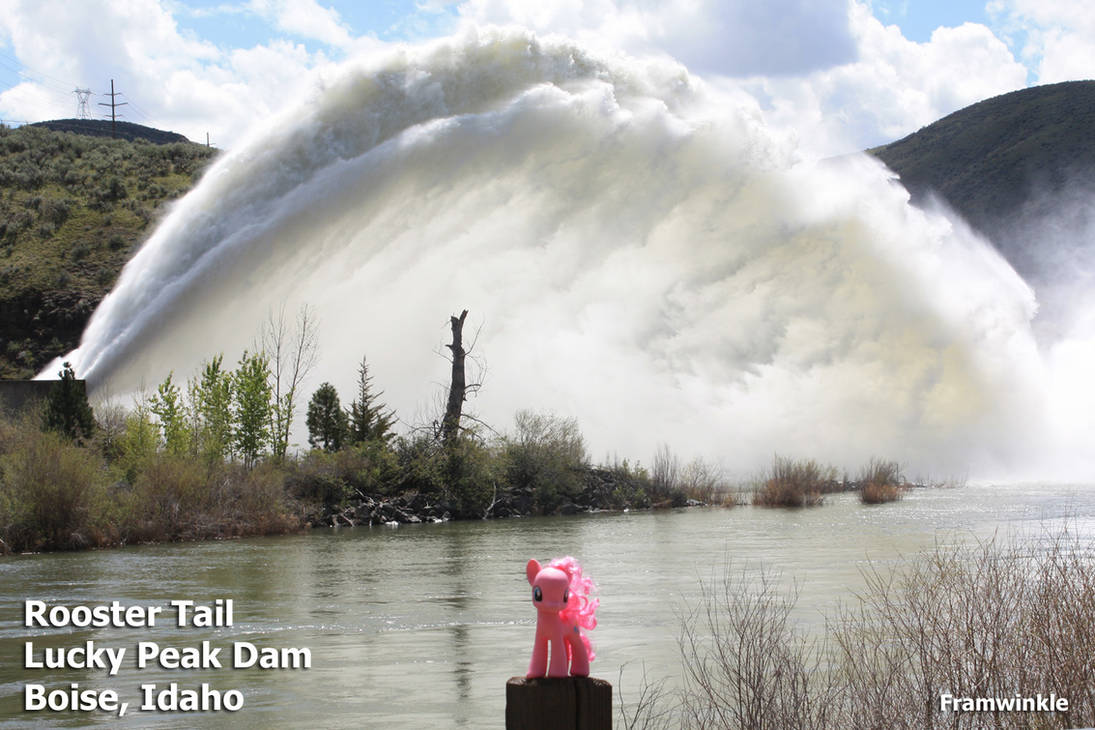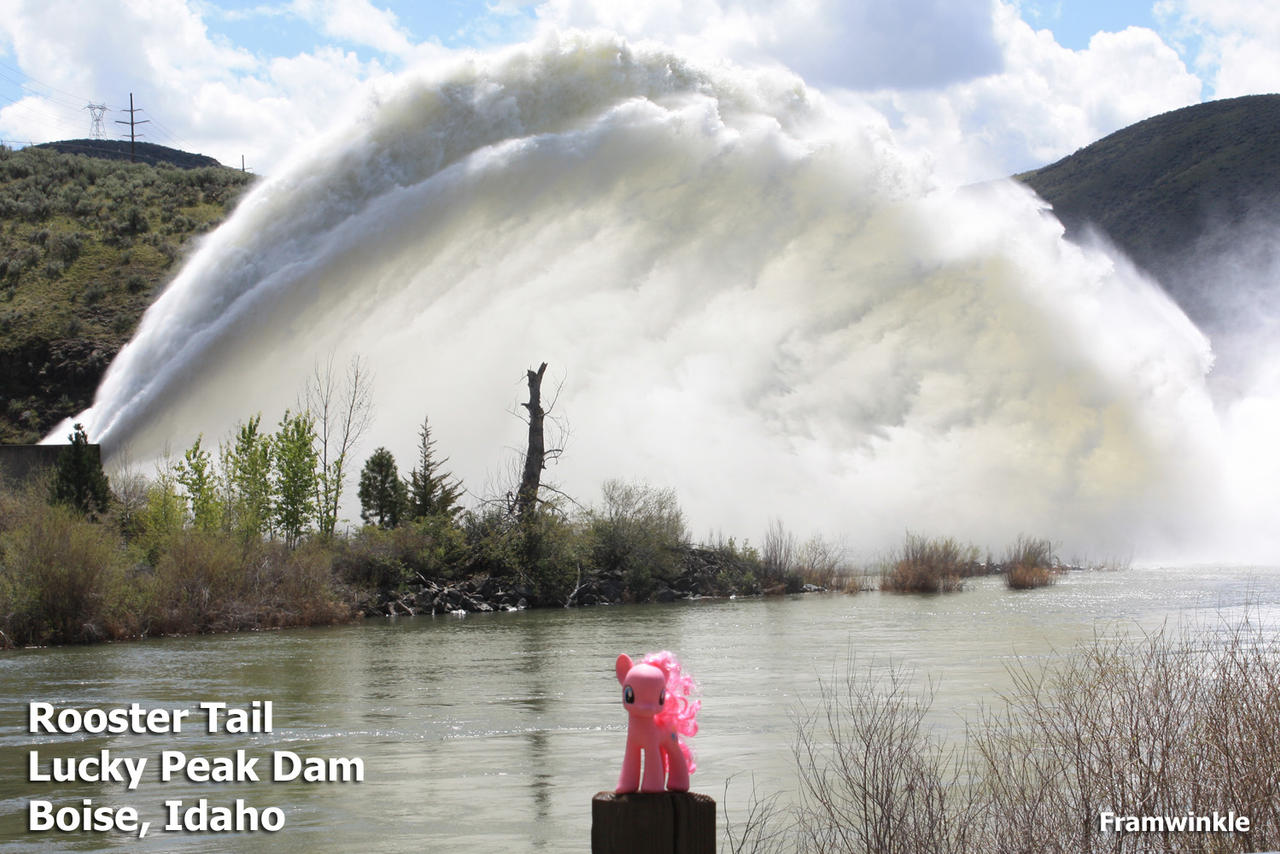 This is a picture I took of the Rooster Tail at Lucky Peak Dam, just a bit east of Boise, Idaho, with Pinkie Pie in the foreground. The Rooster Tail was designed to dissipate the energy of the water coming out of the dam to help prevent erosion, and used to be a near daily occurrence until the power plant was installed. Now they only do it a couple days a year for show if it's a high water year, which it is this year. It's quite impressive in person, with the water shooting over 100 feet into the air.
If you're interested, I have a video on YouTube from a few different vantage points.
youtu.be/exIOtYSgEnI
This is one of the pictures I'm submitting to this year's Ponies Around the World event on Equestria Daily.