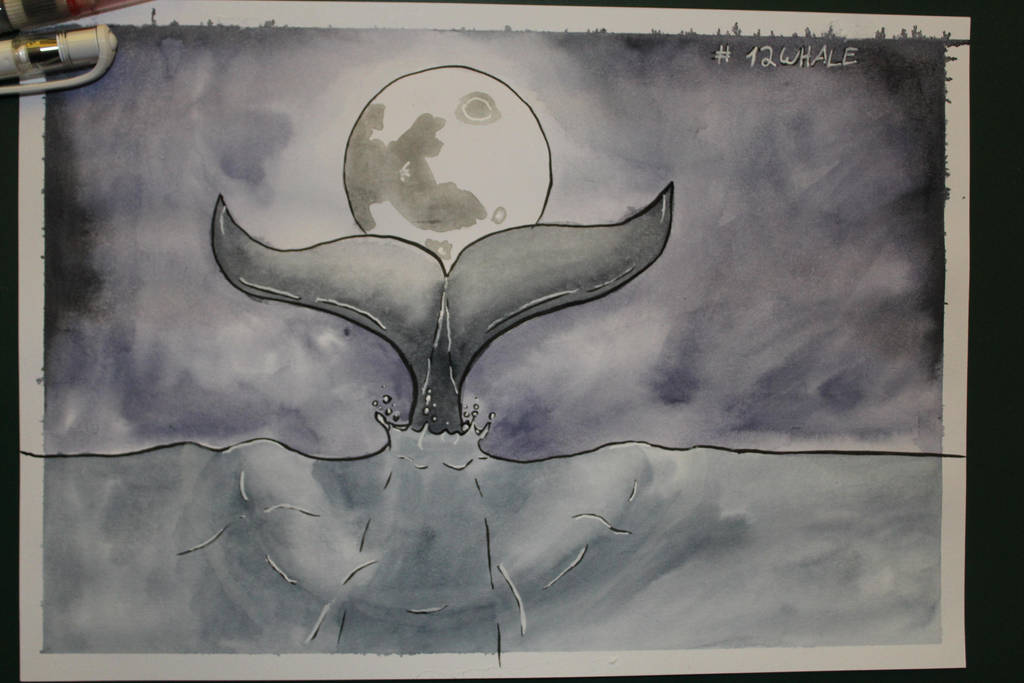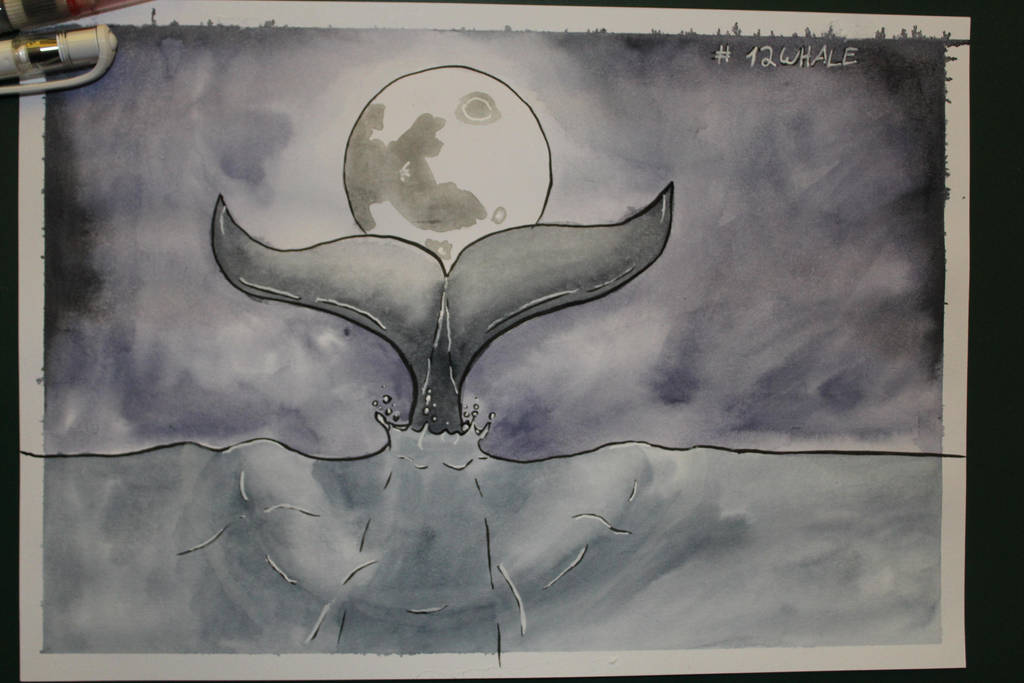 This is a wonderfully constructed piece of watercolor pen art. May I suggest a slight bit more shading on the moon? Perhaps adding a navy or dull blue tone to the water would add some more depth. Perhaps it's the lighting but the night sky looks bluer than the water. I do enjoy the darkness and shading of the colors, so I understand how hard it would be to find the right blues to make the water still look like water. I would prefer to see a bit darker shading on the parts of the tail blocked from the light of the moon and a bit more definition of the tail underwater.

Otherwise, this piece is very excellent overall. ^.^
The Artist thought this was FAIR
3 out of 3 deviants thought this was fair.
Hi ,

I like this! The linework is simpel yet there is with the watercolour added to it , enough dept and detail in it. Very sublte and precisey enough. It is coloured very neat and the white accents a subtle and placed right.The lighting especially around the moon lighter and darker towards the outside of the painting, is done right aswell to me.

Meself, I would only have added some plain stars and light refections on the water but overall there is nothing wrong with this picture execpt it being lovely! I also do agree with the other critique I read about shading the moon a little bit more.

I hope this helps you improve and I would love to see more of your art!

Have a good day! MG91artworks1
The Artist thought this was FAIR
1 out of 1 deviants thought this was fair.