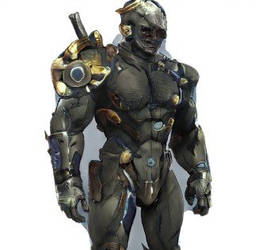 3D Sci-Fi/Fantasy Character Designing
Choose one of the greatest 3D gaming character designing services meant just for you!
---

Description
Born and raised in space, the Twi-Far are two sentient species inhabiting a single body, but with limited ability to communicate to each other. The Archon created race known as the Twilinger, and an
energy based alien race of unknown origin known as the Faren.
One of the new races I am working on for my tabletop RPG.
Website:
www.fraggedempire.com/
Facebook:
www.facebook.com/FraggedEmpire…
Image size
690x960px 312.68 KB