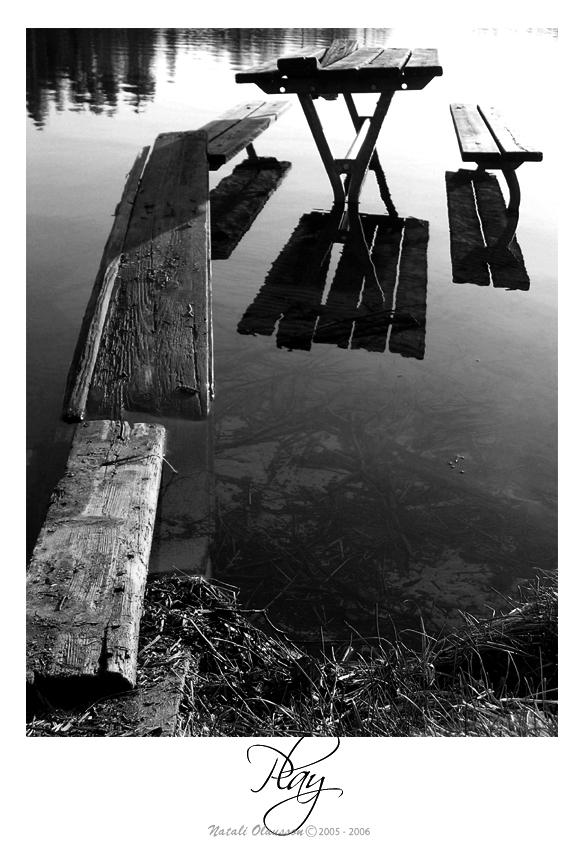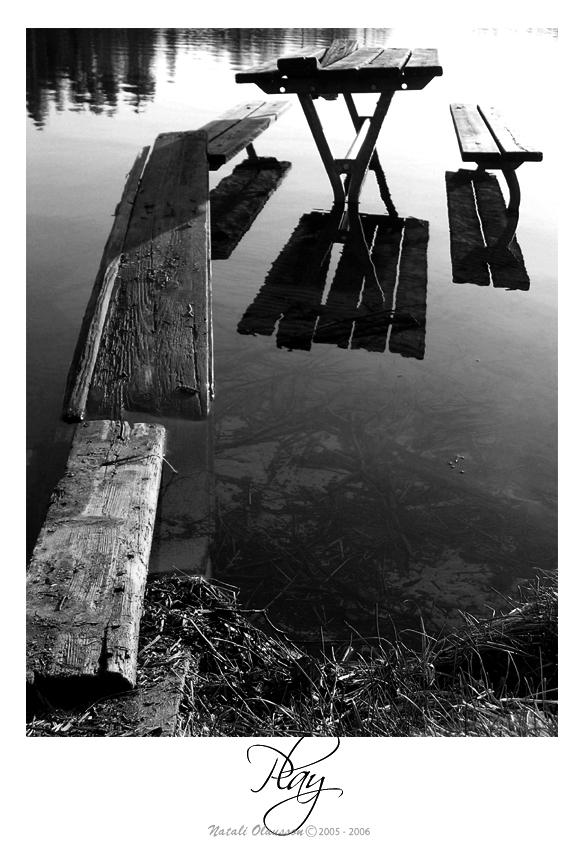 come out and play little kid..

Nice composition,, bw work wonders with the reflection in the water..
is it just me or the title's a bit scary?
Reply

Heh, funny pic. How those benches ended up to water (or are they in water, reflections give that impression nevertheless)?
Reply

Very nice shot, I like the b&w and the composition.
Reply

Cool, I love the shadow's and composition!
Great image!
Reply