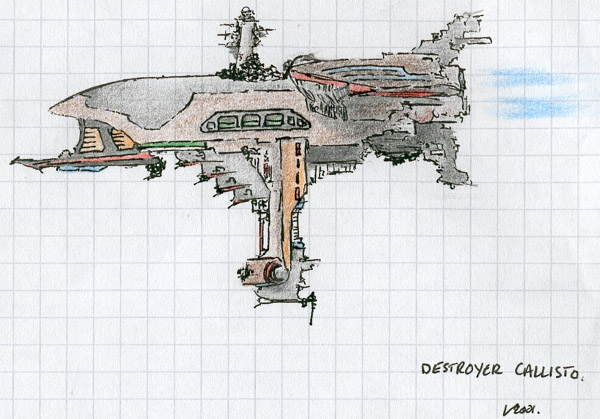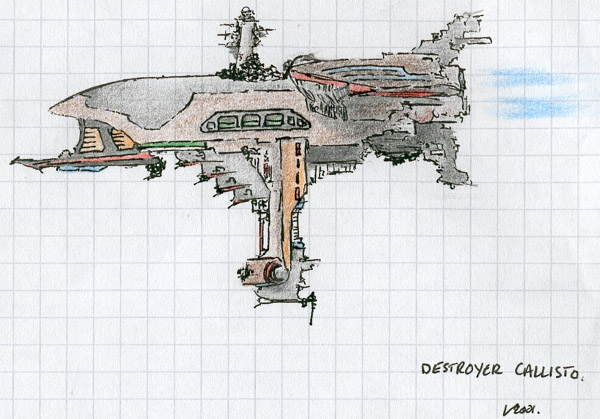 Watch
Ink and pencil crayon rough of a natty little destroyer.

The question begs - just how much Homeworld playing is too much?

Interesting design for a ship, hard to tell how wide it is though from the sketch.

You can never play too much homeworld.
Reply

Ah yeah.. true. I'm a bit of a bugger for only doing side-on designs like that.
Recently had the pleasure of playing Homeworld 2 on a video projector. I can _heartily_ recommend it

Thanks for the comment!
>aFx<
Reply

Wow!! Your detailing is AMAZING!!! Great job!!!

Reply

Thankyou

My teachers used to hate my stuff because it could fit on the back of a postage stamp.
Reply