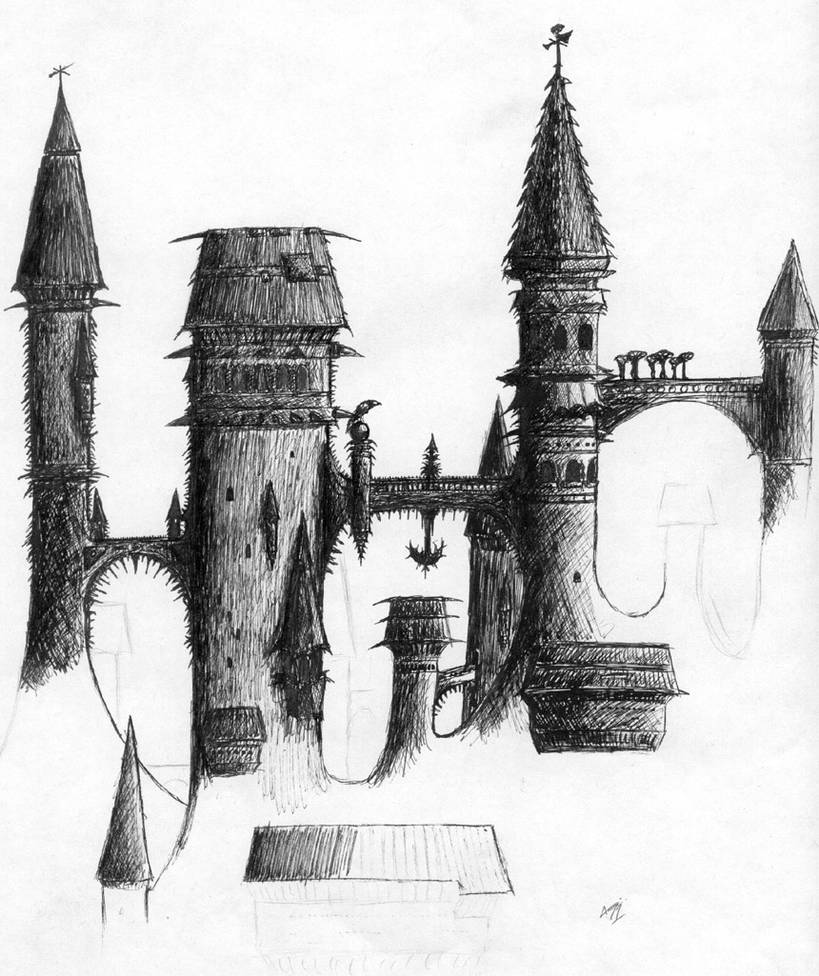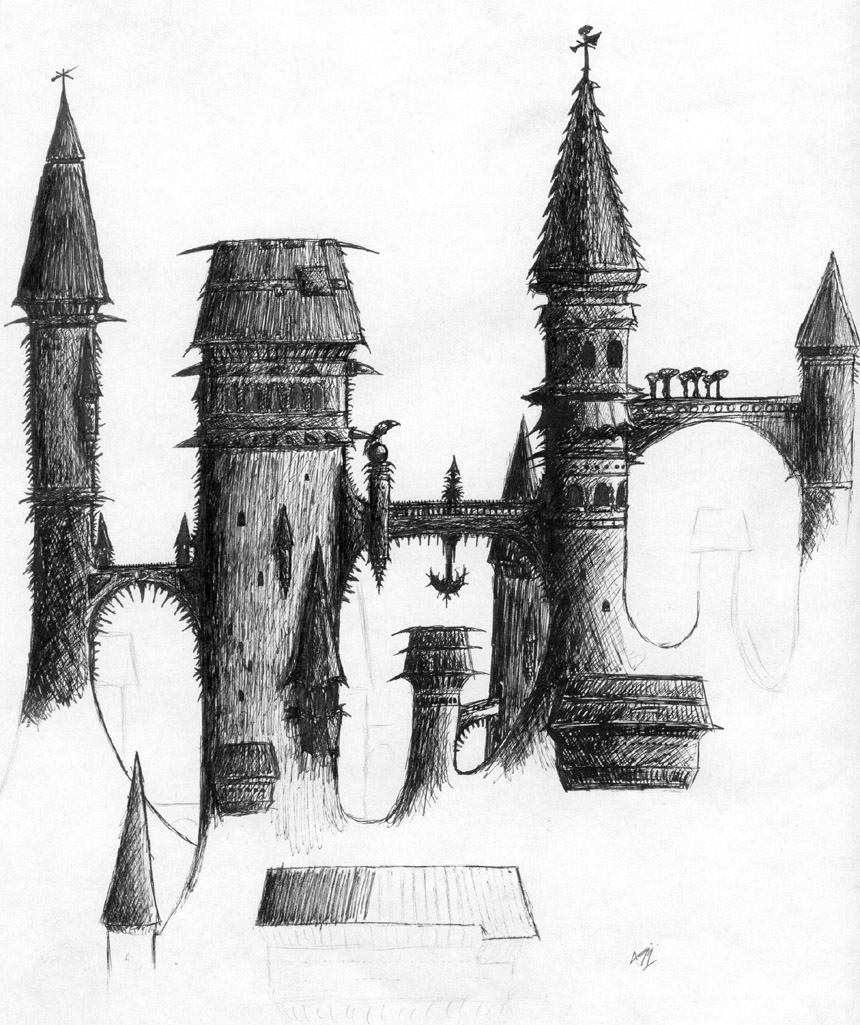 Watch
Unfinished piece that followed on from the prep work. In the end I used the prep work for my exam collection.

The plan is to produce a version of this at about A3 native. That's a lot of ink and a lot of hours.

Pretty awesome...

I like the rooftops and the spikes. Are you gonna add colours to it?
Reply

Thanks

Nah - I've always gone for black and white for that kind of thing. Shading with hatching, that kind of thing. Maybe a bit of biro....
I really have to do the finished piece one of these years!
Reply