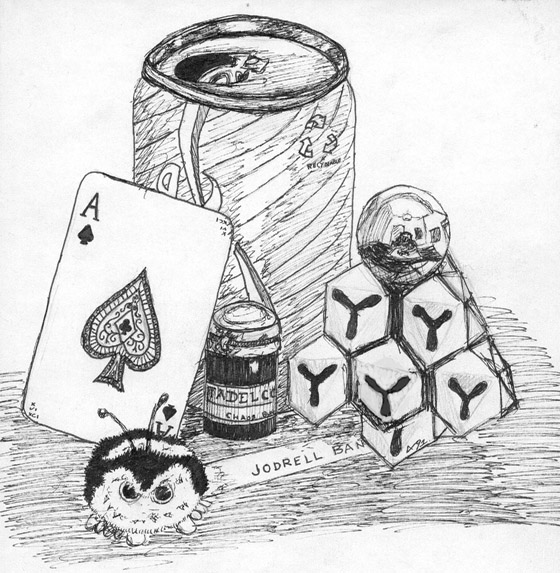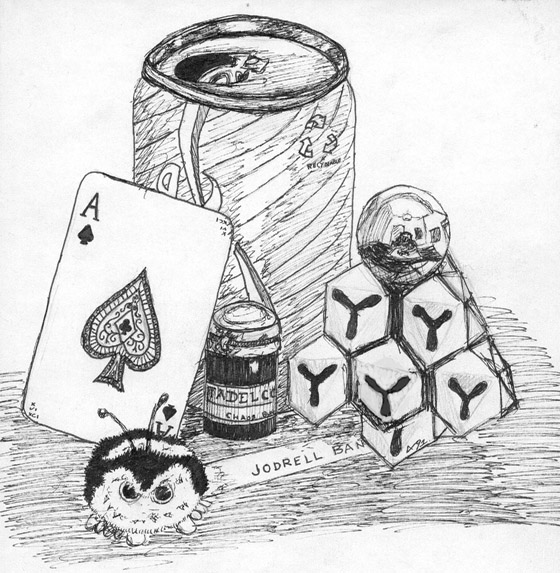 Watch
Check out the teeth on that little bugger!

He's a cutie.

No, really - he's cute. Interesting composition you have here...
Reply

Heh

I just found the stick-on bug that I sketched it from lurking around the back of my computer... Must photo the little fella. He's must be about 15 years old now!
The composition was intentionally weird. Well, sorta. Kinda. I needed another picture of something for my exam collection and those objects were all to hand...
Thanks for the comment

Reply

Nice Drawing GJ i love it man
Reply