0 Favourites
39 Comments
404 Views
:thumb65885610:
Icon Created by

We are a community dedicated to exploring the
beauty and wonder of fractals. Fractaldreams welcomes submissions of all types of fractal art and all members
who create mind-boggling works of art that explore unseen dimensions.
The Dreams contest has ended and the scores totaled and we must say that there was only ONE point difference between 1st and 2nd Place!Dream Incubator by titiavanbeugen



Congratulations Titia on winning a Three Month Subscription to Deviantart


Apophysis Dream Sequence by Gibson125



Congratulations Gibson on winning a One Month Subscription to Deviantart and A Feature on

's Journal

Dreamscape by desmo100




Congratulations Desmo100 you Will Receive a One Week Feature of your Third Place Entry on the Fractal Dreams Front Page





We would like to take this opportunity to thank each and every one of you for all of the entries and enthusiasm for our first of many contests. This was a very hard decision for all of us involved in the voting process. Two Admins and the Vice Admin narrowed 48 entries down to 3 different picks each, for a total of 9 finalists. Once the 9 finalists were chosen, we had two Artists, one a talented fractal artist

and the other a talented Varied / Pencil Artist

use a Points system to choose the Winners. The points were based on the following criteria, with 10 possible points for each:
1. Clear, quality render with no unintentional noise.
2. Clear color (not muddy or too dark)
3. Good composition and placement
4. Reflects Dream Contest Theme
5. Fractal is foremost in piece
Although each and every one of you are winners in our book, we have decided to give honorable mention to the other top entries as follows:
Fourth:
In My Dreams by


:thumb68396699:


Fifth
A Midsummer Night's Dream by

Sixth - TIED At Sixth!!
Hippie Dreams by


:thumb65665349:

&

Daydream by




Seventh
Dreams of Spring by

Eigth
Microcosm by






Admins / Founders


Vice Admin

Contest Coordinator



Community Staff (to Assist with Any Questions or to help with any Fractal Programs):







Joining Fractaldreams:

Simply add us to your Watch List, Note us and we will Look over your

. We will then send you a Welcome to FractalDreams Note. Everyone is encouraged to join in the Fractal Fun!!




Submissions:

To send in a submission, you simply note us with a link to your deviation. Yes! It's that Simple!!!! We will do the rest.

The only rule we have, besides asking that you limit your submissions to three per week, is that you do not

from this site and give the artists credit due them.


Contests By Members and Clubs







Contest by ImagersFractalDDs


Create A Landscape Fractal Contest
Create a Landscape, Waterscape etc See Rules here:
imagersfractaldds.deviantart.c…
Prizes

First Place
A week's Journal Feature by *laurengary
A week's Journal Feature by =shrapnelhunter
A Journal Feature by *FractalDreams

Second Place
A week's Journal Feature by *laurengary

Third Place
A week's Journal Feature by *laurengary








"Black, White and Something More Contest"
For Rules and More Info check it out here: khfractals.deviantart.com/jour…
Contest Dates : Starting October 16, 2007 - December 1, 2007
Prizes:
1st Place: 3 month sub + Full Feature in their journal (Q&A, and thumbs of 10 pieces from your gallery)
2nd Place: 2 month sub + Feature in their journal of 3 pieces from your gallery
3rd Place: 1 month sub + Feature in their journal of 2 pieces from your gallery








Mystery Points Contest


Join this hysterically funny Contest with No Rules at:
platinus.deviantart.com/journa…
Deadline of this contest is New Year's Eve!
1st- A ONE YEAR SUB
2nd- A THREE MONTH SUB
3rb-A ONE MONTH SUB

We look forward to our talented members' continued contributions to our Worldwide Fractal

Individually, we each carry with us a piece of what makes this community ... We Thank each and every one of you for your support.



Our Awesome Members:




















































































































































































































Other Great Fractal Communities:









Wishing everyone.........Fractaldreams!!!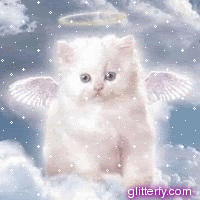 Create your own visitor map!