Welcome to my November feature!


Hello New Members
I would like to welcome the following members to our group and show an example of their work,
please make them welcome and show them some
---
My Favourite' s from the week!
As usual I have chosen a favourite from each of our folders to share with you dear members.

Animated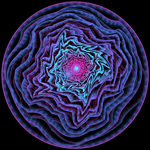 by HexaChronas
Apophysis
by eRaSaW
Chaos or Chaotica
by Kondraij
Fractal explorer

by Pavlusa
Fractal Manipulations

by ElenaLight

Fractal resources
by Miincdesign
Frax
by theslider
Incendia

by blingblingbabe
Jwildfire
by PrayingMantis69
Mandelbulb

by Swoopswatkill
by gannjondal
Other fractal programmes
by mcsoftware
Ultra fractal

by Velvet--Glove

XaoS

By maya49m
---
Points Donors!
If you want to help us stay a super group or donate points towards of competitions and get your art featured please visit our
Points page at:
Fractal-Love-Points

---
Affiliates News


contest for abstract watercolor painters!hello friends!
i am hosting a contest in conjunction with :iconabstract-watercolor:
but open to the entire community of watercolor painters. you don't have to be a member of the group!
(but it would be neat if you decided to join!)
autumn is in full swing. nights are getting chillier. it descends on us like a warm blanket.
i challenge you to paint....
the atmosphere of a warm blanket
interpret that as you desire.
you may create your entry with
*watercolor paints, *watercolor pans, or *watercolor pencils.
ANY DEVIANT MAY PARTICIPATE!!!
you don't have to be a member of

Abstract-Watercolor


but keep in mind that contest submissions
must must be both abstract and created using
watercolors.
three judges will choose the winners.
:iconcrazyruthie: :iconoffermoord:  :icontricias:
you have one month to create your painting.
the contest starts today, Wednesday November 5, 2014
and runs until Friday  December 5, 2014 at 11:00 am pacific time.
all submissions must b
:iconUltra-Fractal_Redux:

November 2014 ChallengesHello all. First of all a little news for you if you have not learned of this already... the fractal community has a new Community Volunteer in the form of Silvia

C-91

:iconc-91:
If you have any suggestions for activities, special features or artworks you feel deserve a Daily Deviation (Fractal galleries only) then do get in touch with her!
Congratulations, Silvia!


November 2014 Challenges


On to this month's business!... during the course of November we have a further two challenges for you to try your hand at. You may enter up to SIX images in total in any combination you wish to the two challenges (but no more than four to any one of the three subjects please).
Challenge 1: Grand Midget Hunt Challenge
For this challenge we would like you to try zooming into the Mandelbrot Set to find some Midgets (mini-Mandelbrot figures). To help you find and colour them I have written a special tutorial
also visit

for various contests and

just announced this

No Rules Contest - [Update][Update] Please Stand By For Winners To Be Announced
Voting ended Friday -December 19th!
This Is the The No Rules Contest
That's right, this contest has no rules - anything goes!
[Update - December 10, 2014] - OK! Time to start voting! There are 150 stunning, rule-less entries in the gallery.  Pick a fave & send me your choice.  The Gallery Folder will stay open for those wishing to sneak in some final entries - It all ends December 20!
Admininstrative Details
   • Vote by sending a note to the group or to me -

LightBulbMoon

- with your choice.
   • Voting ends December 19, 2014.
   • The winners will be announced on or about December 20th
   • One (1) vote per DA member - any Deviant may vote.
Prizes
   First
Next week we will take a short break then the next journal will be by the lovely

Bye for now