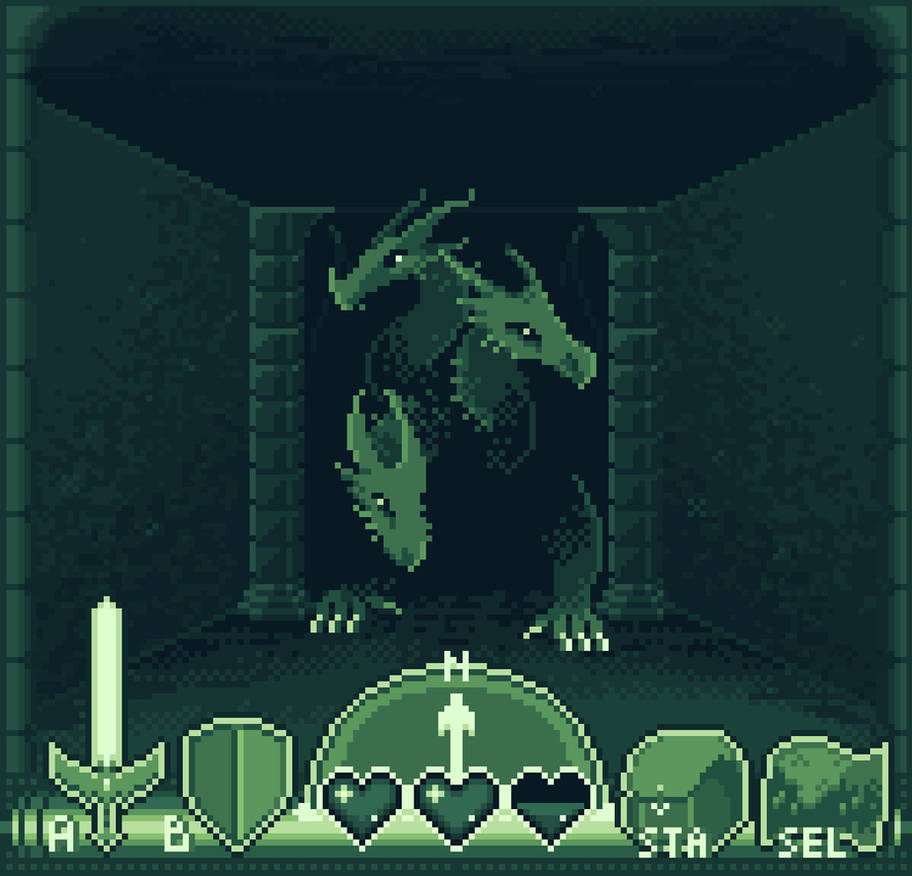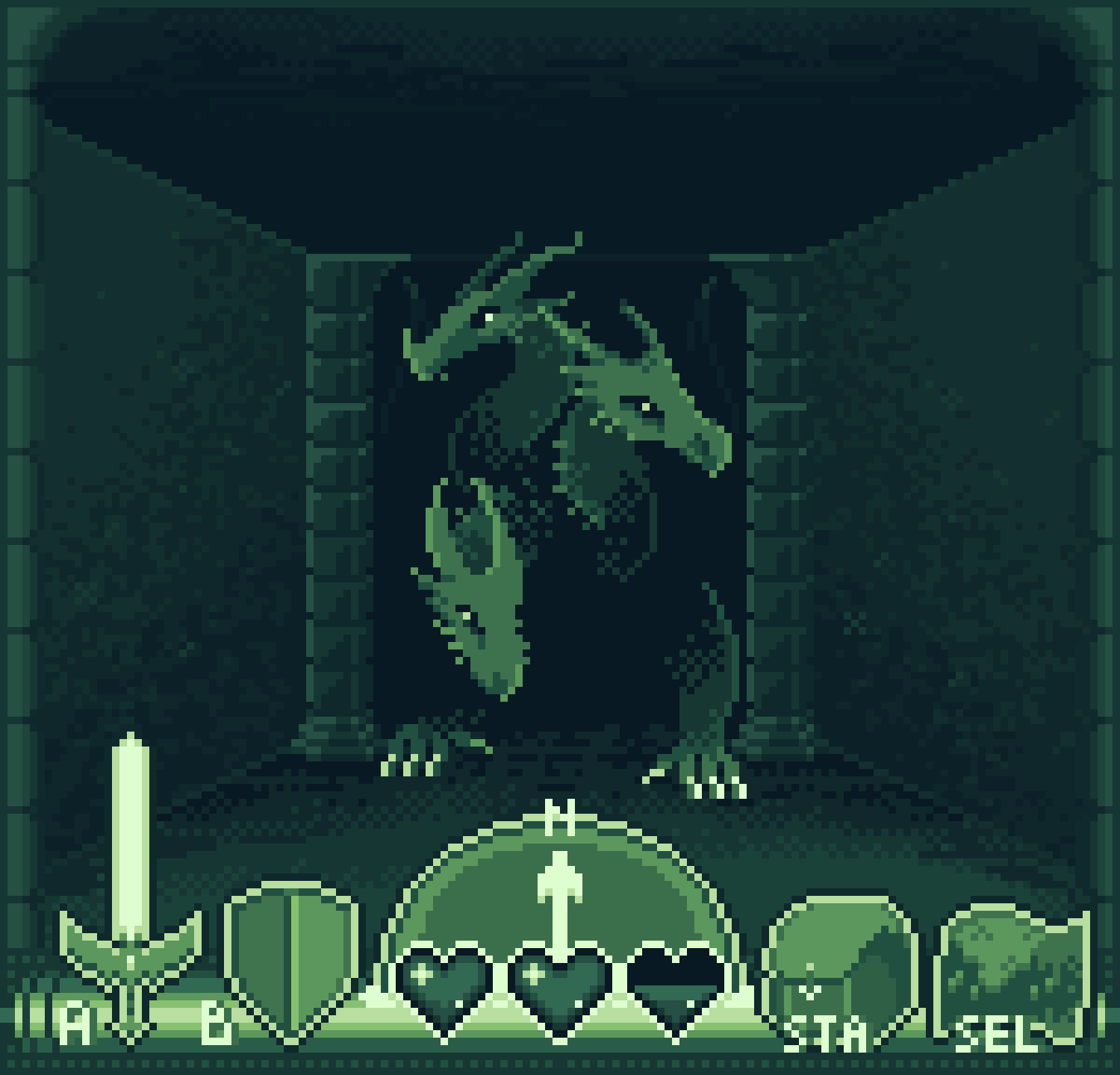 Watch
Today I made a fake dungeon crawler screenshot in the palette/resolution of a Gameboy game!


you are on pixel art too? that's quite awesome.

You need a lot of patience to control all the stuff in that style.

This one looks really cool, love the menacing pose of the dragon, it looks really vibrant, despite the monochromatic settings.

Nice work!
Reply

Impressive, you have the capabilities to actually make a game, when it comes to sprites and the look of things.
Reply

Thank you so much! Making actual game sprites would be the dream ; o ;
I love your TGT comic by the way, seeing a comment from you made me double-take!
Reply

You're welcome, i think you have the sprite making capabilities to do it. And Thank you i really appreciate the love.

Reply

Reply

Looks like that boss from zelda one
Reply