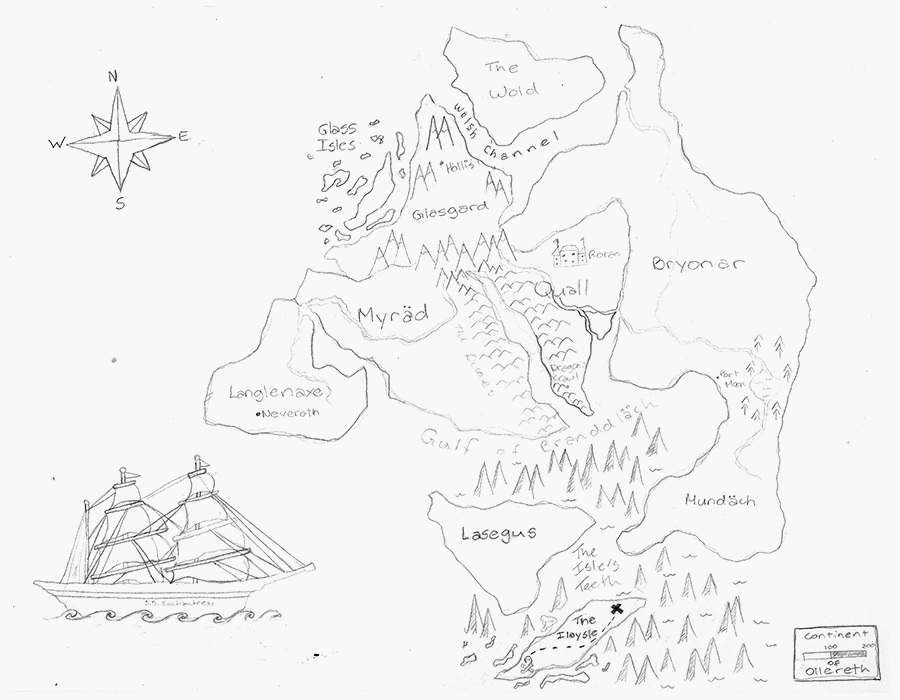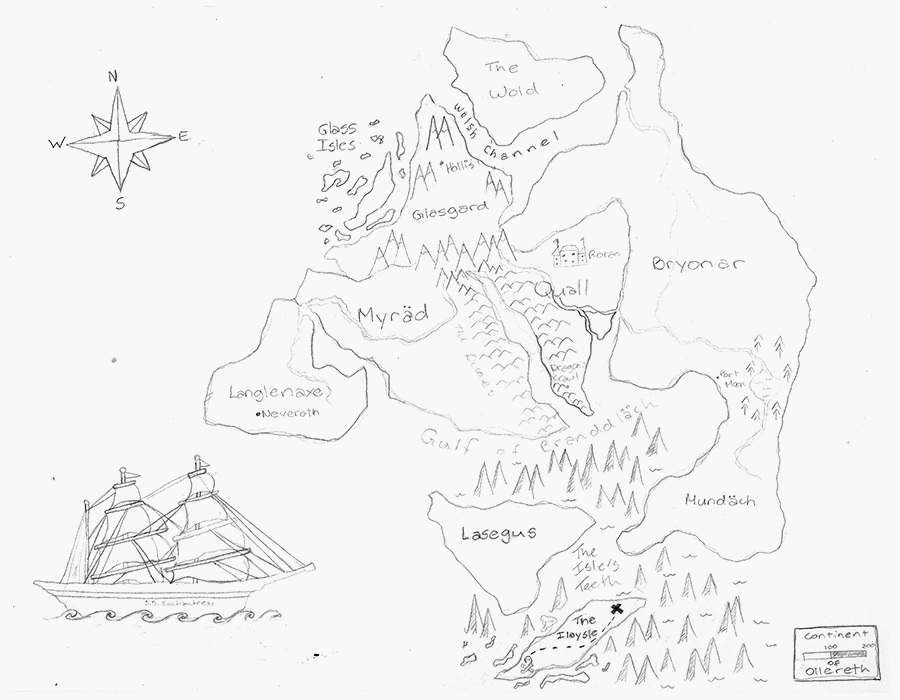 Watch
well i'm really plowing through this rp development. the world which rorag is in has gone through some serious identity crises but it has finally come together. this is a general outline of the continent but i have a feeling i'm going to want to slap up a few more rivers or something XD
weapons: shit noname brand mechanical pencil .07 in size and some heavy weight sketchbook papier.
this will go to scraps once i'm done with the final draft. i'll be doing it in sort of an illustrator/atlas-y style rather than the old parchment-y style i used to do them in. should be fun! i found this map making forum (oh the nerdyness) that has been a big help so far

i know it's rough as shit. it's going to scraps i swear! lookit the pirate ship!! i wrote the s.s. enchantress on it. how original right????

Hehe nice map! I need to spend time looking it through with the details on the blog this weekend.
Reply

please do! lol i know it's slow going. i should show you guys the link to the world building questions site. there's like hundreds of questions to go through not that i'm answering all of them or i'd never finish. still it's such a long process

it would also help if i weren't such a slacker and easily distracted by things like watching episodes of clone high and eating on my days off haha.
oh well. working on the map now it's pretty fun! i love being a nerd

Reply

Oh and I like the ship^_^
Reply

thanks! that was tricky but loads of fun and how cute is the map with it XD though it probably won't be that big in the finished version. it looks like it's about to invade the lands

Reply