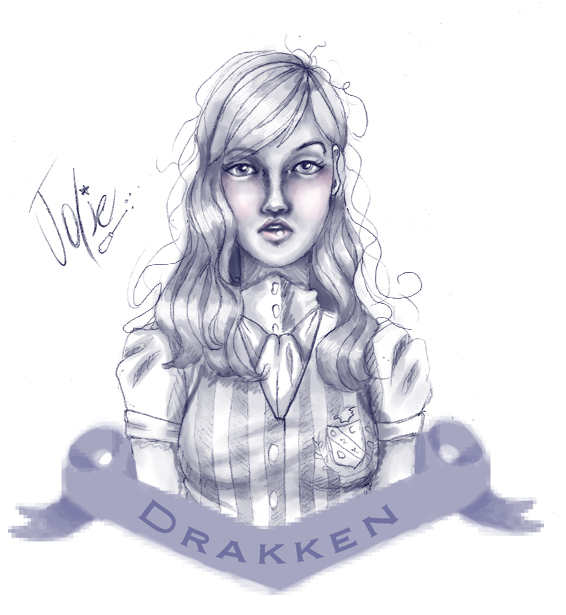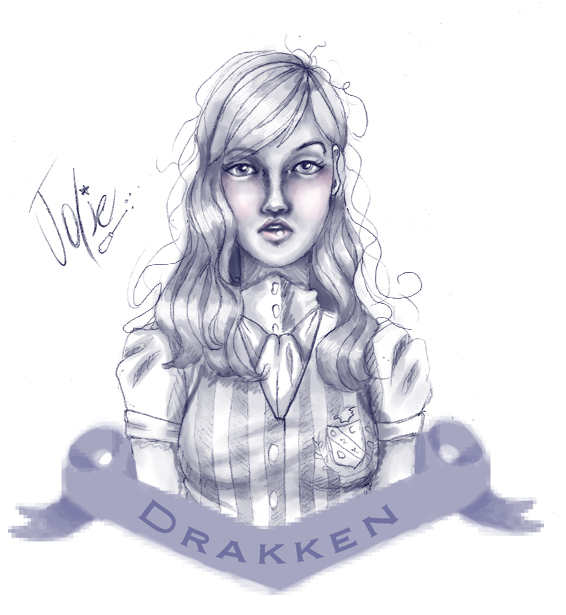 Watch
and here's lil' jolie again. just an updated headshot as that's all i seem able to draw or at least that's all i did between '06 and '08 XD. getting a little bit more realism in with her features i think. i like this one

date originally created: July 19, 2008.

weapons: pencil, printer paper and printer paper and photoshop cs for textures, shading, and a bit of line touch up.

this was done for an av hence the banner hugging her torso xD. it looks a little pixelated in places but the smaller avatar version is smooth so meh.