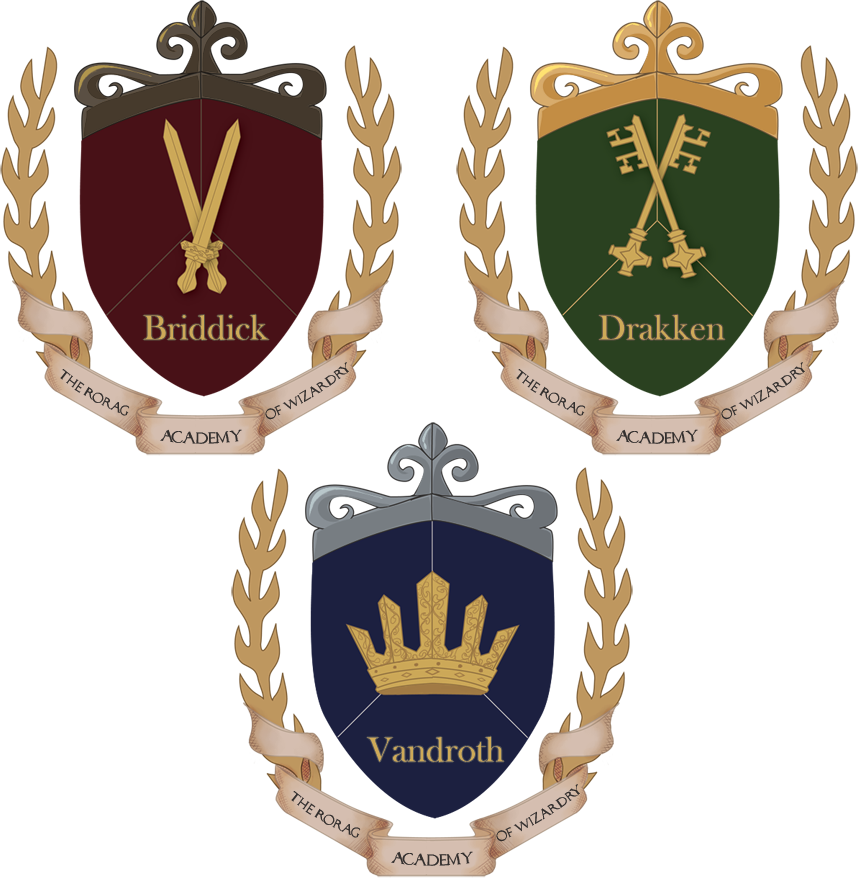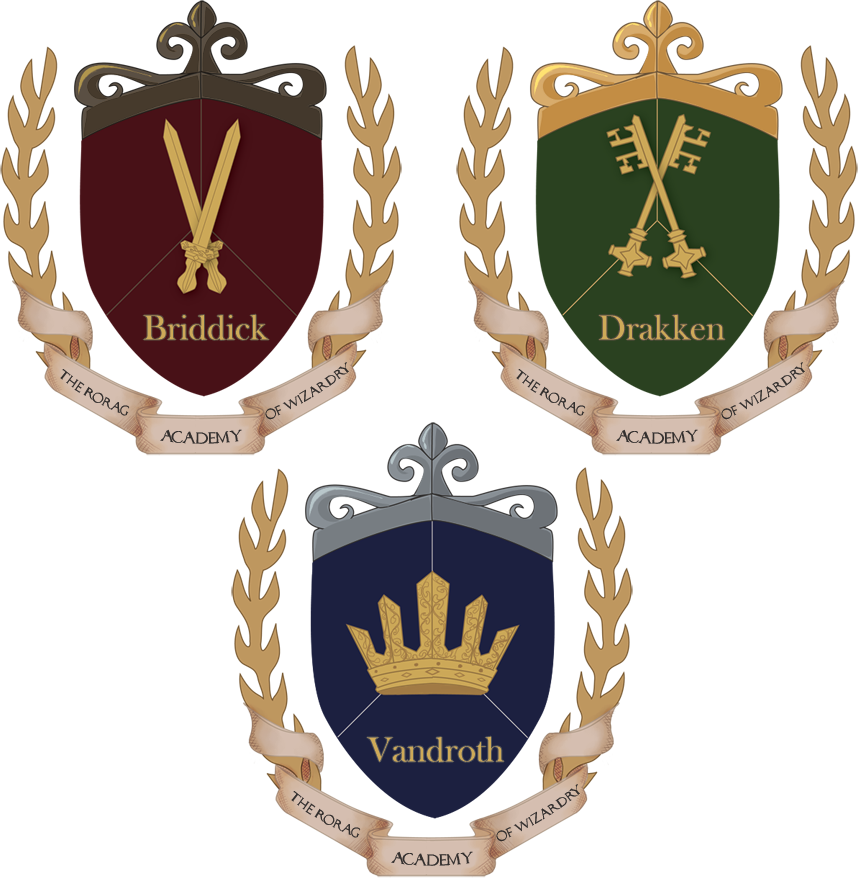 Watch
just the house versions of
[link]
soooooooo glad to have these done XDD.
weapons: mechanical pencil .07, printer paper as almost always, and adobe illustrator/photoshop cs3

original concepts: [link]

House Tidbits:


Briddick
colours: maroon and bronze
ethos: Bold, Creative, The Sportive

Drakken
colours: green and gold
ethos: Wise, Anomalous, The Visionary

Vandroth
colours: navy and silver
ethos: Cunning, Resourceful, The Powerful



timeline: [link]


dunno if anyone watching remembers much of old rorag but i did drop fernell house. even though i love that name XD. it just seemed excessive as the personality of fernell was sort of similar to briddick anyway. plus house colours have changed a bit. the main colours are the same but i've changed the secondary colours to precious metal colours. thought that would fit nicely. so then there were three!

Reply

I'm not sure I get it XD true to what?
Reply

True to form; following the Heraldry pattern.
I mean "True" as - showing interest in something or being fine with something

Reply

Seeing these make me miss rorag so bad. I want to spend the day dolling Lilli.

Reply

i know right? it is making a serious come back

doll lilli!! i miss her silly buns and peridots XD
Reply

I was so going to and then I started writing and I've been doing that all freaking day. Also drawing maps and building houses.

Reply

sweet. whatcha writing?

map making is so much fun! that's another part of Rorag that I keep messing around with and can never settle on. need to come up with something final once and for all i have like six versions of the map lol. did you ever check out cartographer's guild?
[link]
they have a group here too. fun stuff!
Reply

Story I've been working on for to many years to count. But I banged out 8,000 words yesterday and I've done 2,000 more so far today.

Map making is like, the bane of my existence. I can picture in my head what i want pretty good but laying it all out at proper proportions is killing me. I've started using existing maps as the bases for them. I did a map for a village in the story yesterday and I based it off of the town in Ireland I stayed in when I went there in college. <3 Google maps.
Reply

thanks, cha! i am finally content with these and can move on lol. crazy how long it took to settle on a new design.
Reply

Now these are awesome! Nicely done!
Reply