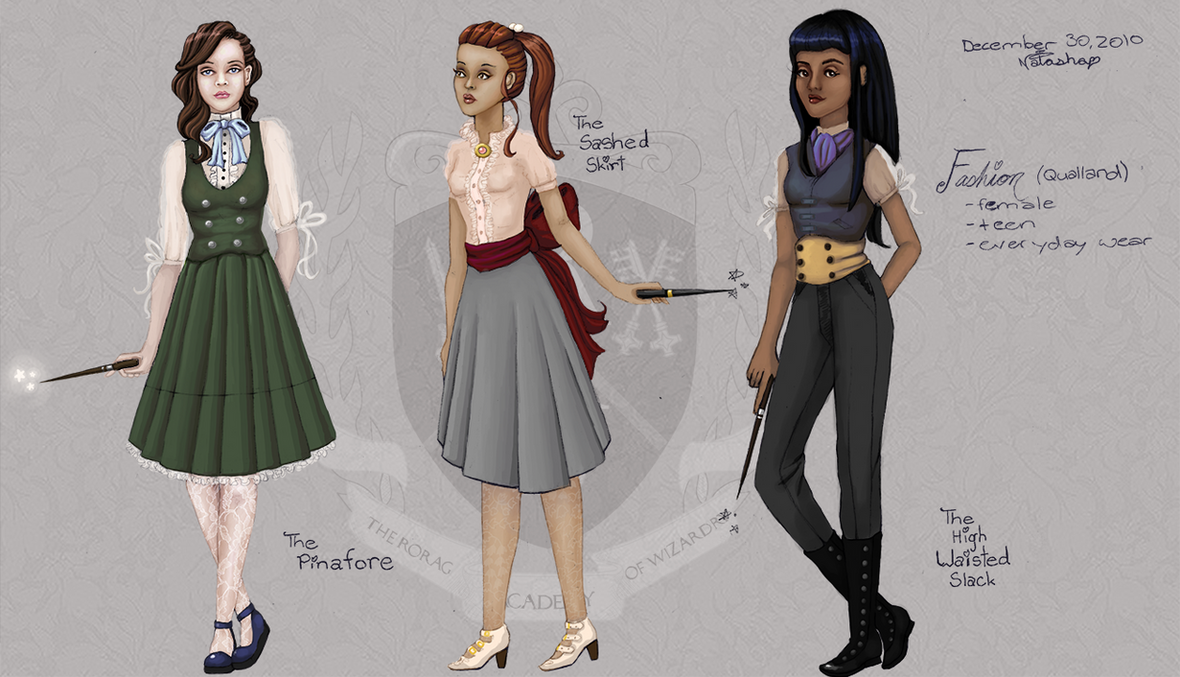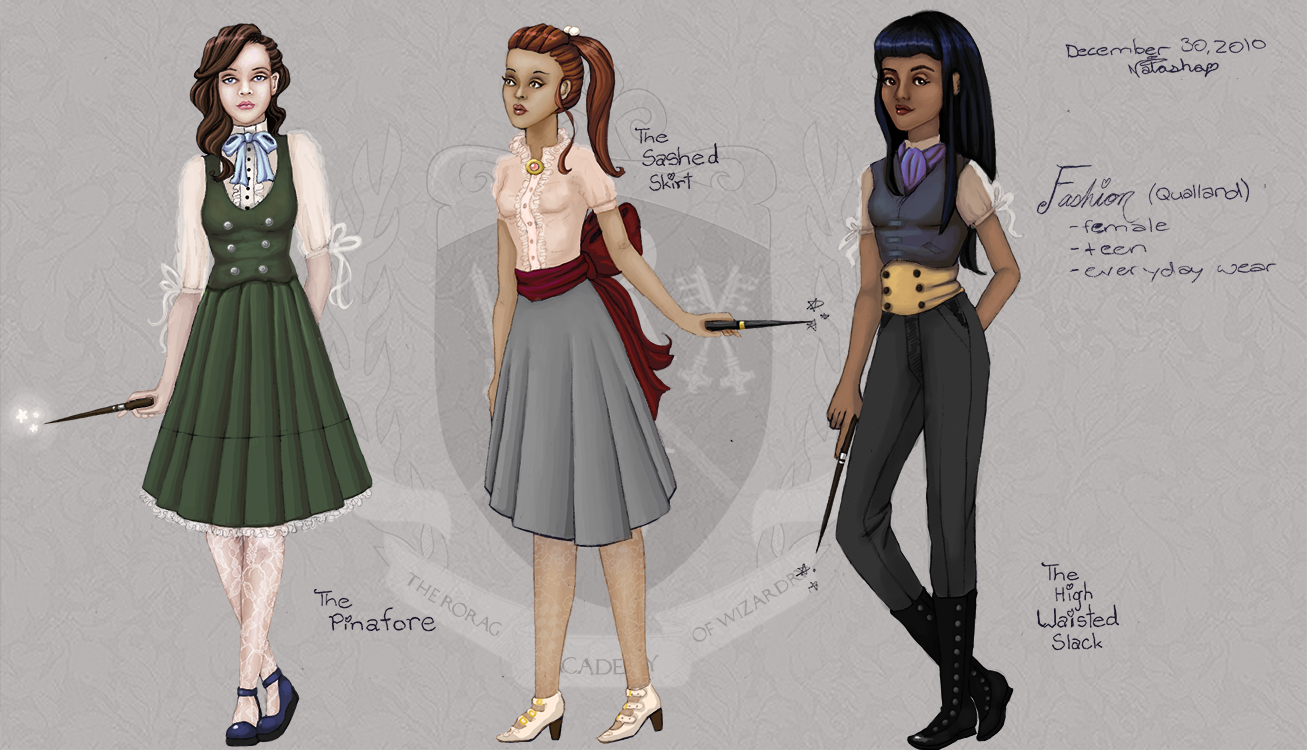 Watch
girl wear! finally finished colouring
the sketch
. i'm not too fond of the middle outfit i think it needs some tweaking. looks too 50's lol. anyway some ideas for female young adults of qualland. little girls generally wear frillier, fussier versions of the same thing though they rarely wear pants.
weapons: steadtler mechanical pencil size .05 , printer paper, and loads of victorian/edwardian/neo-victorian/steampunk fashion pics. aaaan photoshop!
the first is my fave and i love the idea of the last outfit too i just got lazy and rushed it to finish


These are all adorable! I love the first one the most, but the other two are nice as well! In the middle one, I think it might be her hair that's really giving you that 50's vibe...maybe if you gave her a more victorian-inspired hairstyle it might help? Whatever tweaking you do, I hope you keep the shoes from that middle one....those are really cute!
Reply

thanks very much!

you're probably right the hair just tops the whole wrong era look of the middle. i'm trying to do like victorian inspired so not exactly the same but i'll definitely work on hairstyles in the future. the shoes are definitely staying though! thanks again

Reply

aw, the middle outfit is my favorite, but if you wat to change it... maybe make the bow a bit smaller?
i really like their shirts and shoes, all of them. C:
Reply

yeah the middle probably needs a more toned down bow XD it's a bit stiff. sure i could fix it but most likely won't. still have the boys to get done so i think that's it for the girls can't be bothered tweaking any more. the general idea's there anyway. thanks though!!

Reply

They turned out great! Hey is Rorag dead then? Or are you still workin on it?
Reply

definitely still workin'

that's why i'm posting so much rorag crap lol. as i develop the wiki for the world i'm going to upload concept art as well and hopefully people will want to join XD.
thanks too!

Reply