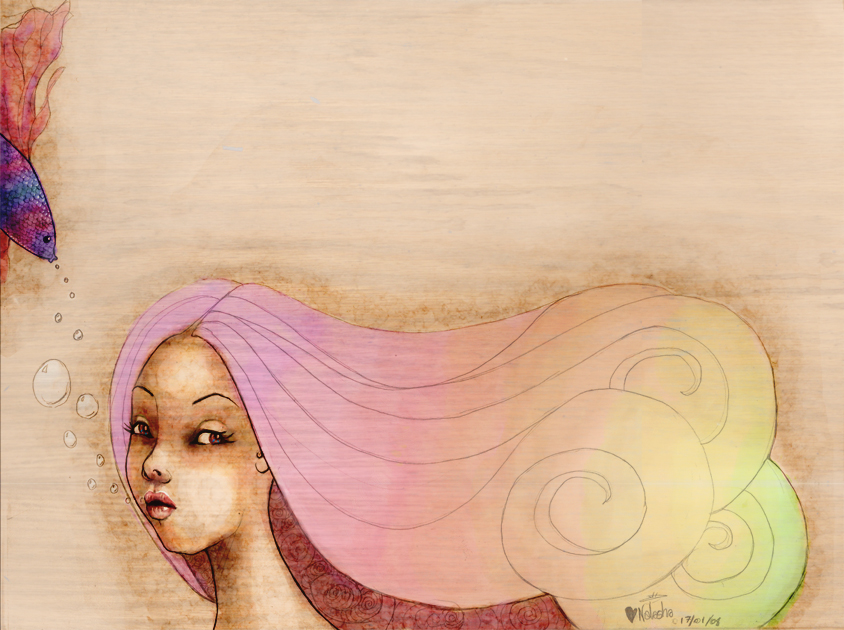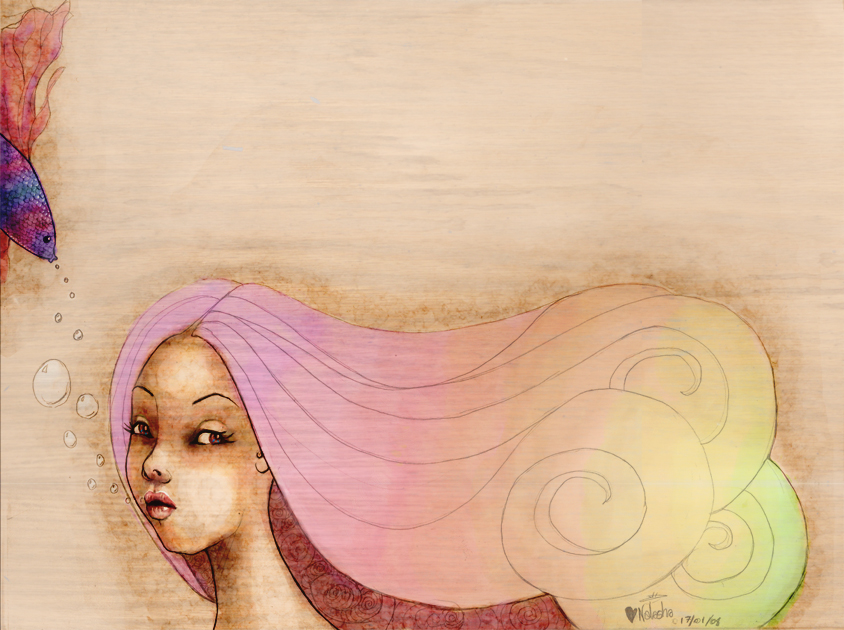 Watch
another betta fish inspired drawing. i don't understand my temporary fixation on these fish at all. this is over three years old (jan. 17, '08). transferred all my old art and junk from my desktop computer so i figured i'd dump some in here so it looks like i'm being productive XD.
weapons: i really don't remember but i always use mechanical pencils of varying sizes and then photoshop to colour so let's just say that. plus hideously obvious wood textures *shudder*
that's it. not very fond of this her face/head is weird XD i had this phase where i wanted to do really detailed painty faces with flat hair

they are communicating with bubbles.

I love the colours and the painting in this one. I especially love the colouring on the fishy, the little light reflections on the tiny scales. Nice little details, I love that stuff.
Reply

hehe the fish was actually alot of fun to paint all those little scaley details XD. i do like the painting of this just not the composition or... her face... thanks though

Reply

I think composition is the one thing I'll never really grasp, so I hear that. But I quite like her face. I dunno, there's something about it. Her eyes.
Reply

i think the best thing to consider with composition is where the eyes naturally gravitate and focusing your drawing/design down that sort of "s" pattern. which i learned in school but never practice. funny how that works.

Reply