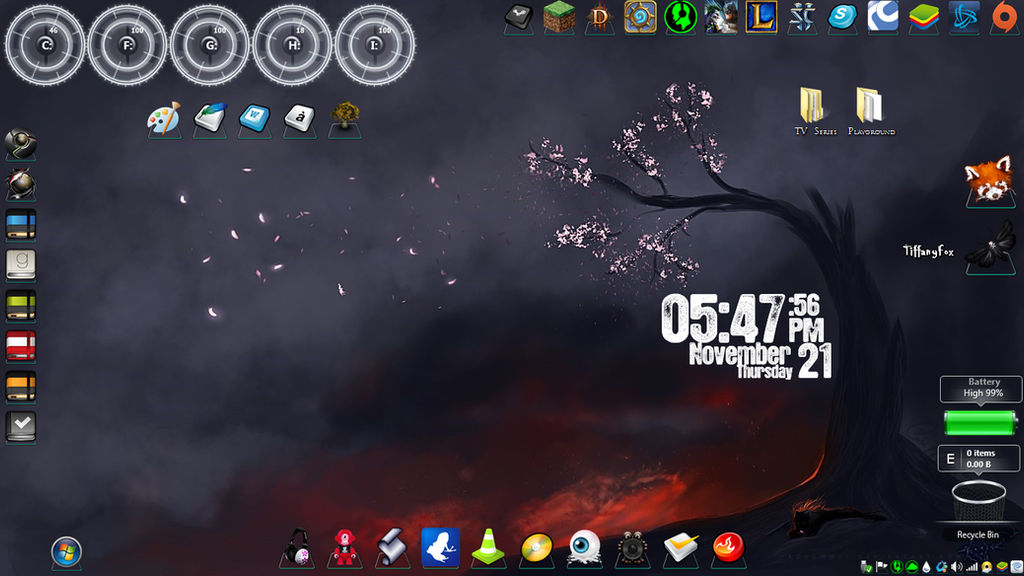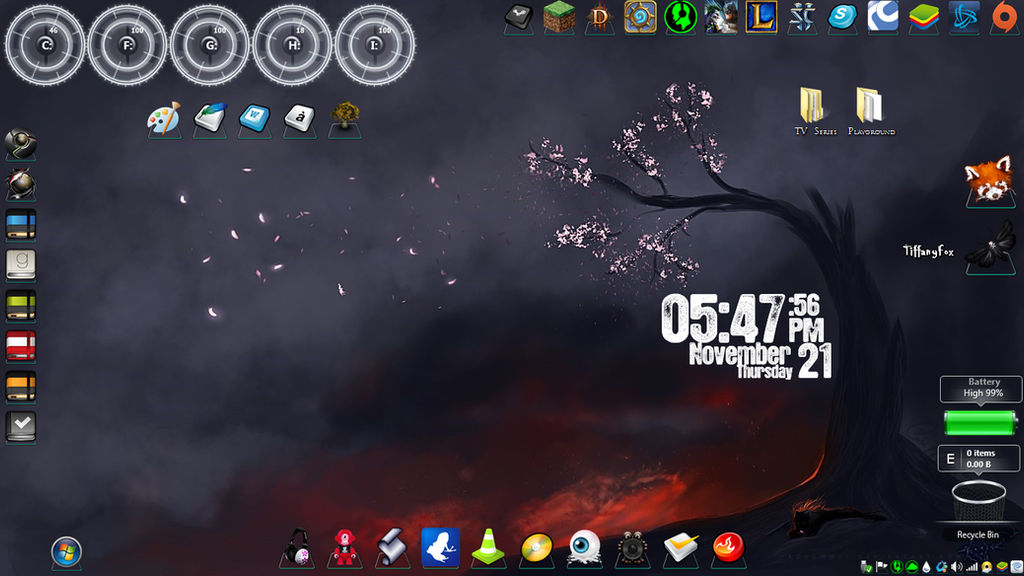 Watch
This is a ran on a HP Pavilion g series Laptop running Windows 7
Edit update (1/2014): I was informed recently that the NanaSchematic was in fact a compiled rainmeter suite from other creators. I am trying to hunt down the originals and will update as I find them. If you wish to still download them from the NanaSchematic please do, but also give thanks and credit to the original creator as much as you can.
Thank you to all the deviants that have helped put my desktop together!!!!!!!
If you have any questions about the programs that aren't listed, or if I have not given credit properly please notify me!!!!
Again THANK YOU!!!