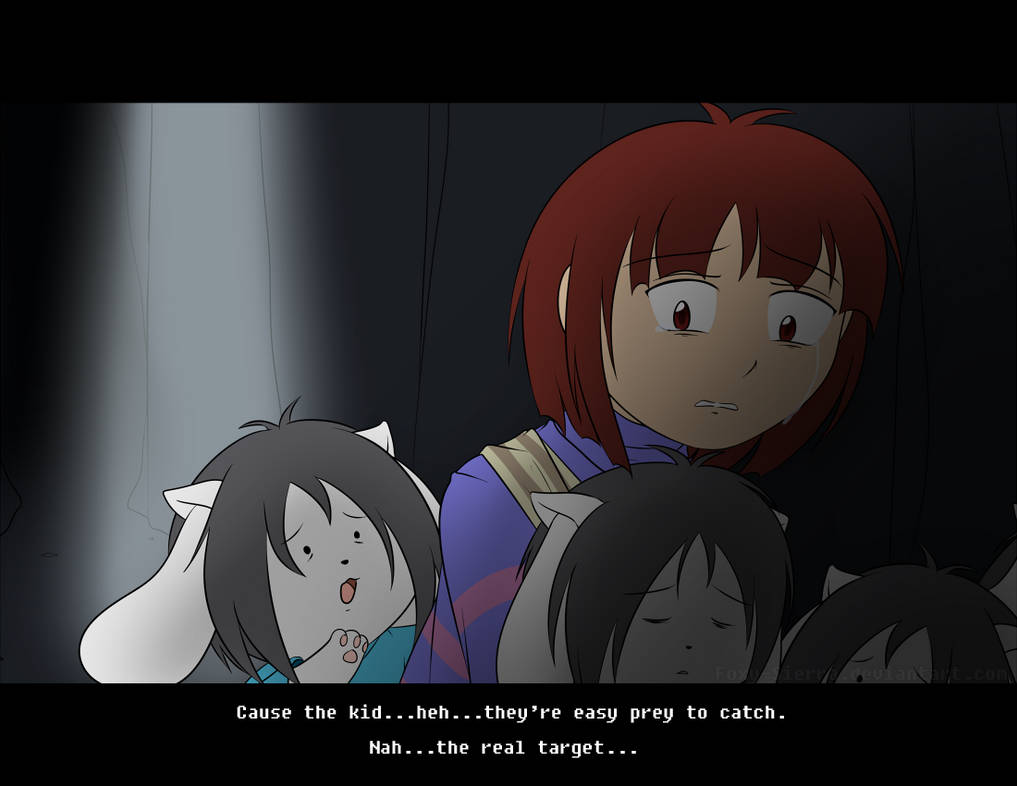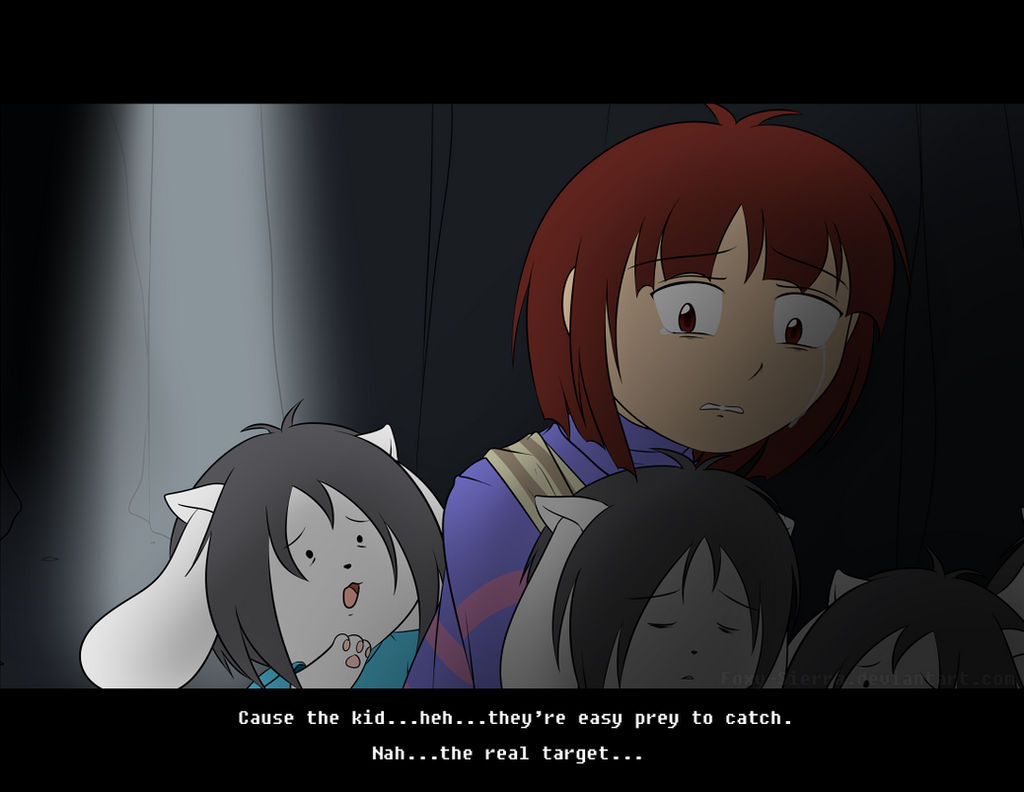 Watch

(looks at the background)who the f**k are you?
Reply

Wow, I love this story as always. No worries about slow pages, or no shading anymore or whatever else is going on. It's an incredible story and that's what I'm here for, the intrigue! The art makes it amazing. Even though I rarely come on, I still love this tale c:
Reply

Thank you for your kind words <3

I'm happy to hear people are enjoying the story despite the simplification of the production process OuO
Reply

I still don't trust Muffet...I had the feeling she worked out some kind of deal with the Temmies when we first saw her. I feel like this image confirms it.
Reply

If you think about it, this AU is based on every monster wanting to devour humans and in Undertale Muffet was the only monster that showed reference of wanting to eat Frisk. So this Muffet is the opposite of that.
Reply

I believe I mentioned that Temmies are expert scavengers after all. Wouldn't they be the best friends to make in this situation?
Reply

Foxy-Sierra plz don't tell me you are talking about the Temmies T_T they have so far been sweeties </3
Reply