Deviation Actions
Daily Deviation
August 25, 2010
Being devious artists we all find different inspirations. Influence Map Template by `
fox-orian
is a useful tool to let us share our inspirations with one another, as well as remind us the essence of creativity.
Suggested by ~Azureluck
This is a good way to show to the whole DA world about who inspires you to continue loving and doing arts.
Suggested by =jcroxas
A great way to show your influences to your fellow deviants.
Suggested by =oyah
[dA related > Devious Fun]

Description
**NOTE: I've abandoned using DeviantART because it's been lost to AI generated images. I won't be returning, but I recognize many people link to this influence map template, so in order to keep legacy links intact, I'm leaving this, and the original V1 template up. Very sad to see the true end of DeviantART in favor of DeviantAI, but so be it. Please look up and use Cara.app **



EDIT 2022: NEW V2 EDITION WITH SOCIAL-MEDIA FRIENDLY DESIGN HERE: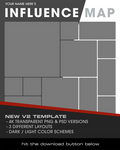 Original Description:
Do this and show others what influences you!
Hell, you might even discover some things about yourself doing this!
The grid can ultimately be filled out however you want it to be. The recommended sizes of the images are shown below the grid -- make your biggest influence take up 3x3 squares! Lesser ones to follow.
Also, editing the file, changing colors, sizes, fonts, whatever, have at it! Make it yours!
See my own filled out version here so you have a good idea on what to do!
These people that REALLY made it their own: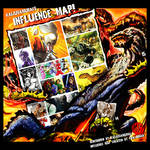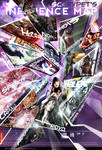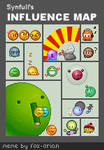 :thumb176813911:
Look at this one to really, really make you think: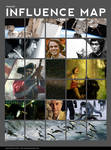 And, I just got a big kick out of these ones:
fav.me/d2x8zan
fav.me/d30xcyn
[it's better if you don't see the thumb first.]
Image details
Image size
1000x1462px 46.86 KB