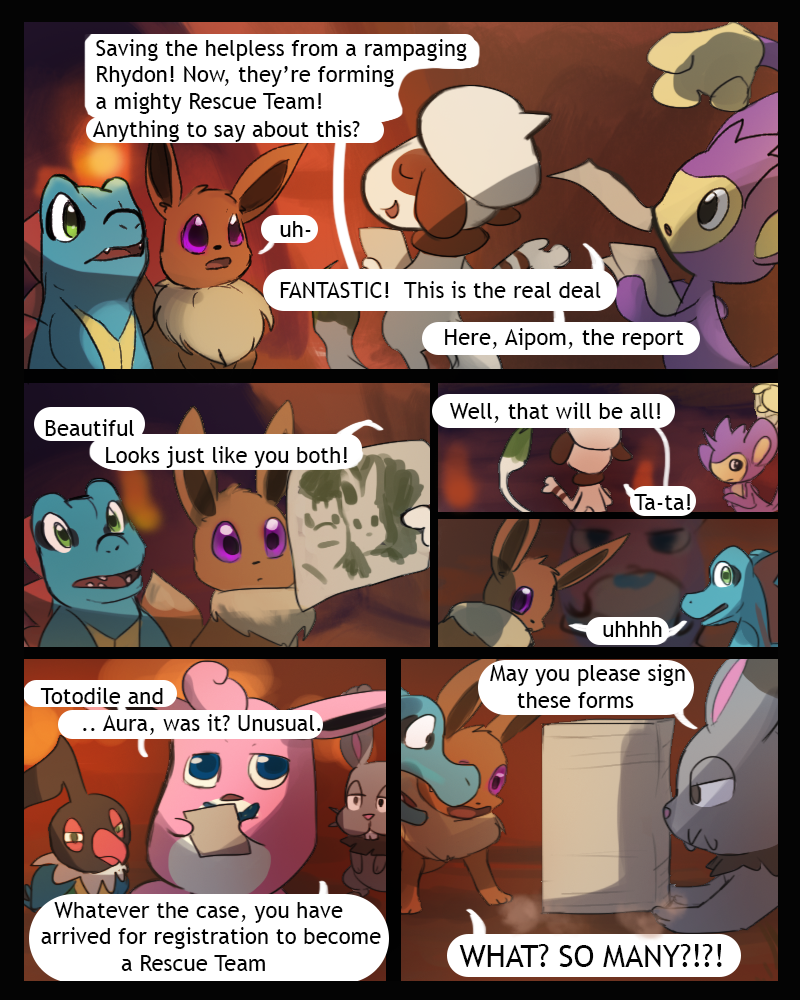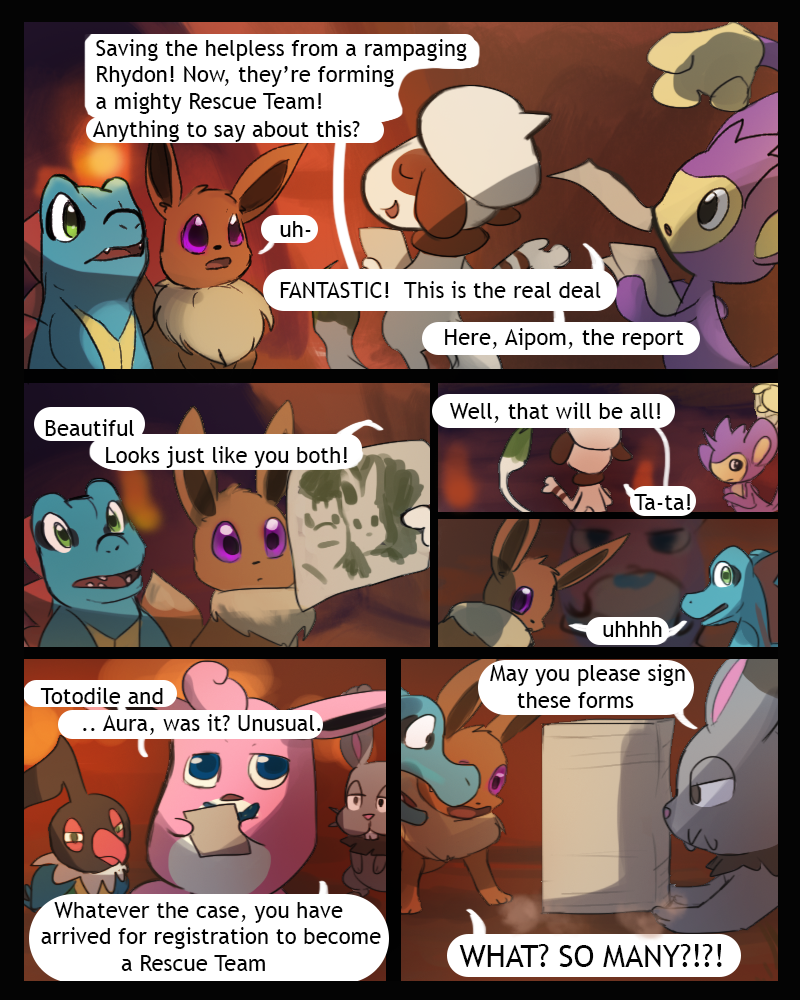 Watch
Wowww almost a Rescue Team guys.
Smeargle works for the press, the local newspaper. She, along with other Smeargle, write stories from around the world. A few stories are chosen per week, then carved by a Pawniard in wood that makes prints. They become the newspapers. Wingull from Pelipper's Post Office hand them out. It's a very busy, bustling job.
There have been many cases of Smeargle needing rescue after they seek to write stories about those affected by the disasters. They do not really, however, report about those losing control of their powers and going on rampages. That's often swept under the rug.
Next Page
Previous Page
First Page