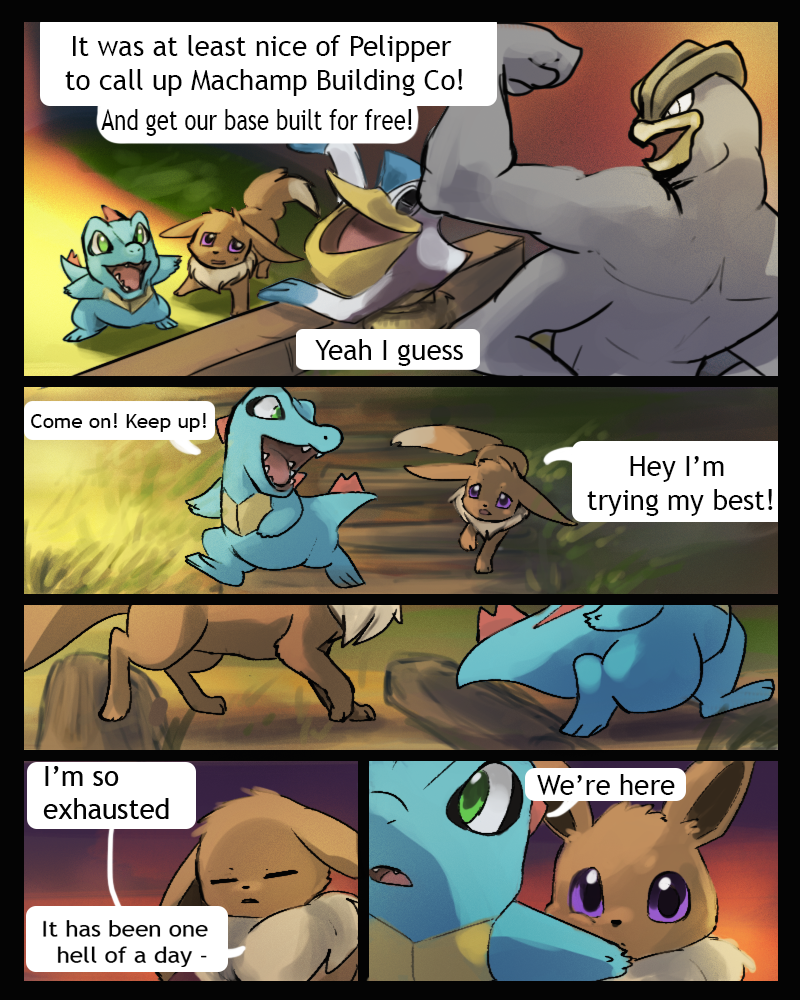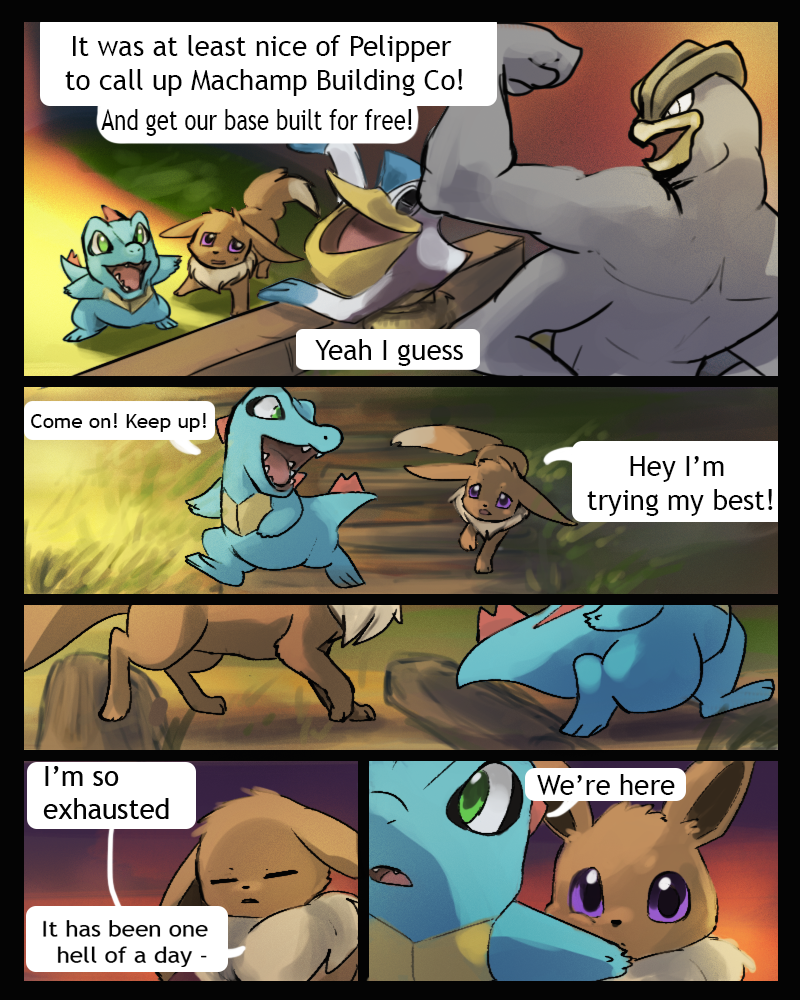 Watch
Next Page
Previous Page
First Page
So, Pelipper felt bad for leading Totodile astray and offered Machamp Building Co. (a company lead by a Machamp founder and director, with the Machop and Machoke who accompany him) free of charge to build their team base while they head over to Wigglytuff's Rescue Team Guild.
---

I am preparing for Sydney Supanova which is the upcoming weekend!

Also thank you everyone. I seem to have hit a spike in readers. I really appreciate it and everyone is encouraged to comment as you read along. I do enjoy replying to people about this comic.