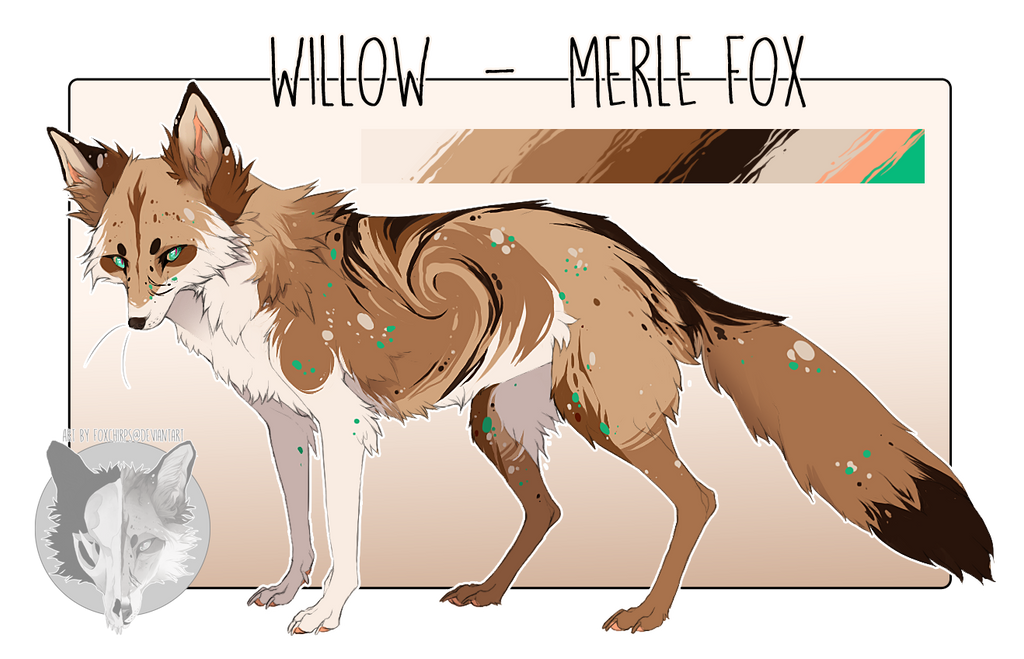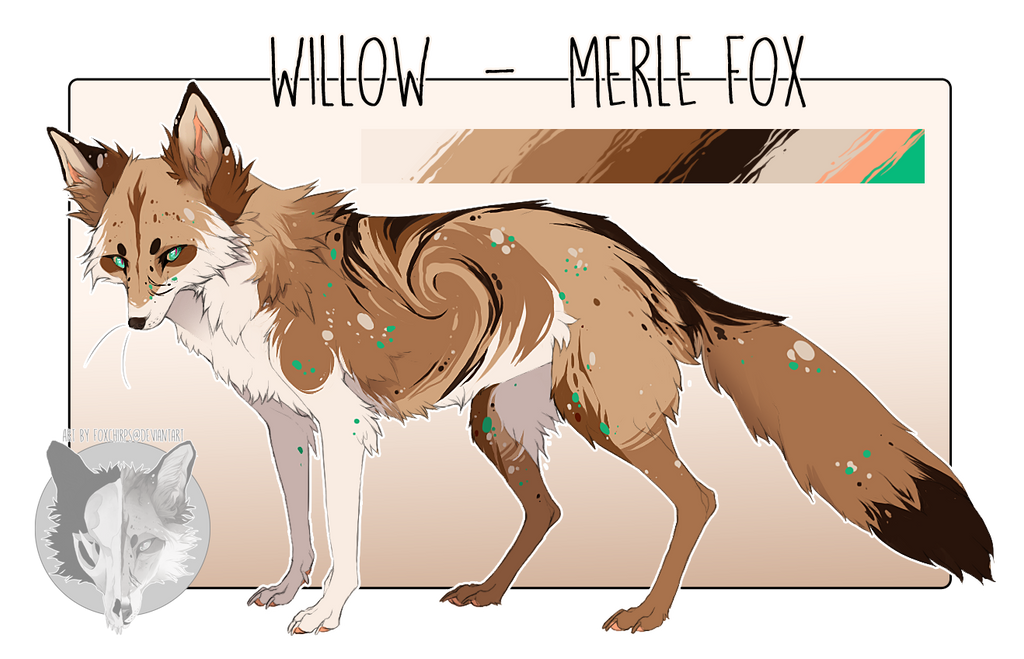 Watch
Ahh yes, my little fox girlie. I've been working on several refs recently, but I wanted Willow's to be posted first considering she's my main OC!
I know it's quite a basic ref, but I just wanted something small to show her markings. They are symmetrical.
Name: Willow
Species: Merle Fox
Sex: Female
Age: 20 in fox years
Bio: A very shy fox, Willow is relatively reserved and quiet. She finds it hard to make friends, despite really actively wanting to. Her awkwardness reflects in everything she does, be it social situations, or simply tripping up when she walks. Willow is a dork, just a massive dweeb, and she tries her best at everything even if she fails.
Likes: Cold weather, romance, flowers, long walks, reading, fireworks, cats, Autumn, sleeping, candles
Dislikes: Water, people, heights, being on her own
Art by me, Willow also belongs to me.
Her original design was bought off
ThicketMagic
<3 thank you again