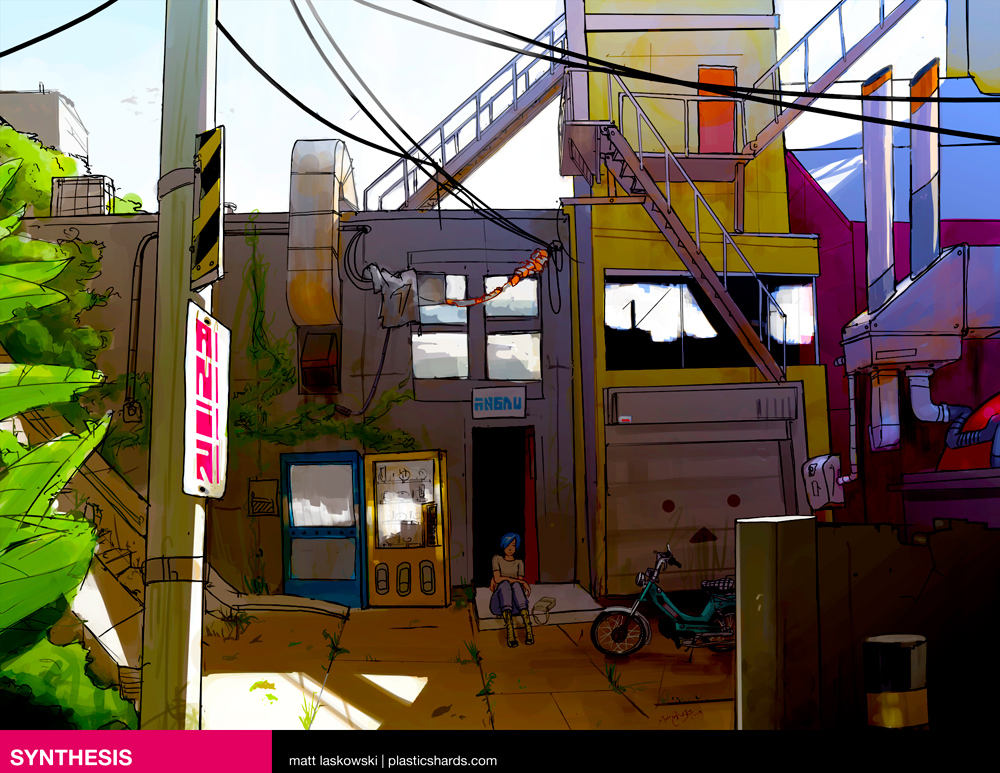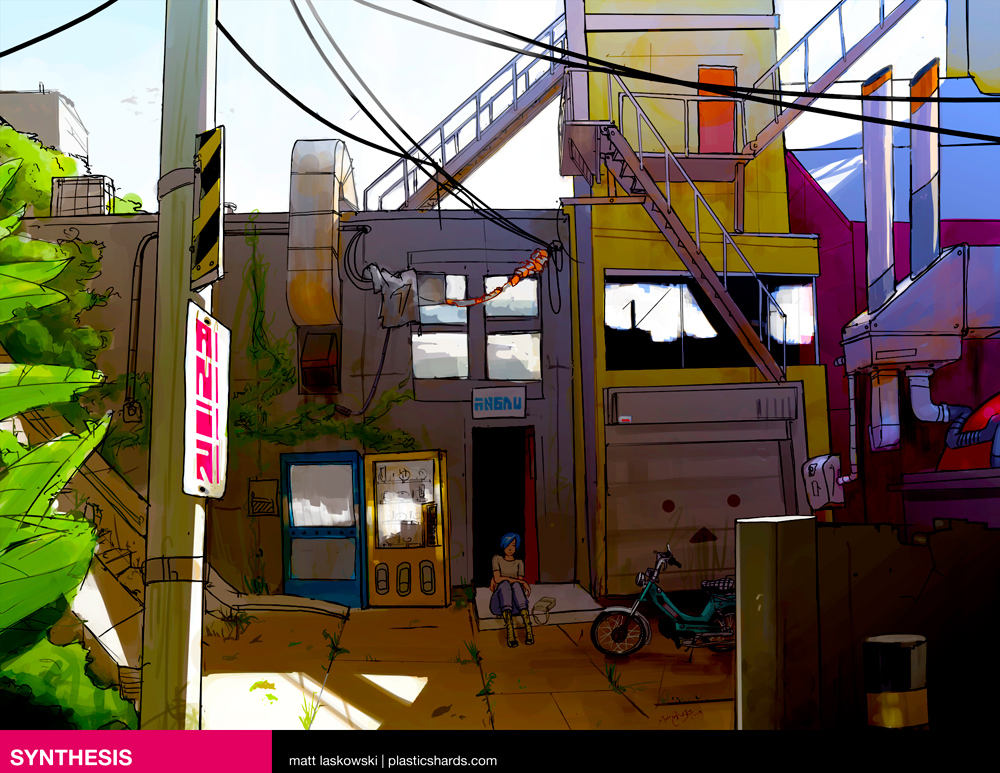 Watch
Just a fun little slice of life picture I decided to do on and off for the past day.
I wanted to try a full semi speed-painted scene WITHOUT using shift constraints or a ruler on my Cintiq. So I had at the picture fully freehand. I like the looser look this has compared to the exactness some of my other work has. Maia's just kinda plopped into the picture pretty lazily. I wasn't focusing on her so much, I was more interested in finishing this location hahah.
Hope you enjoy this new kind of picture from me

Little fact: this location was inspired by an alley I live near.
[link]
Right there in the middle!
PROCESS SHOTS:
[link]
- Initial thumbnail
[link]
- Cleaned up thumbnail
[link]
- Early color