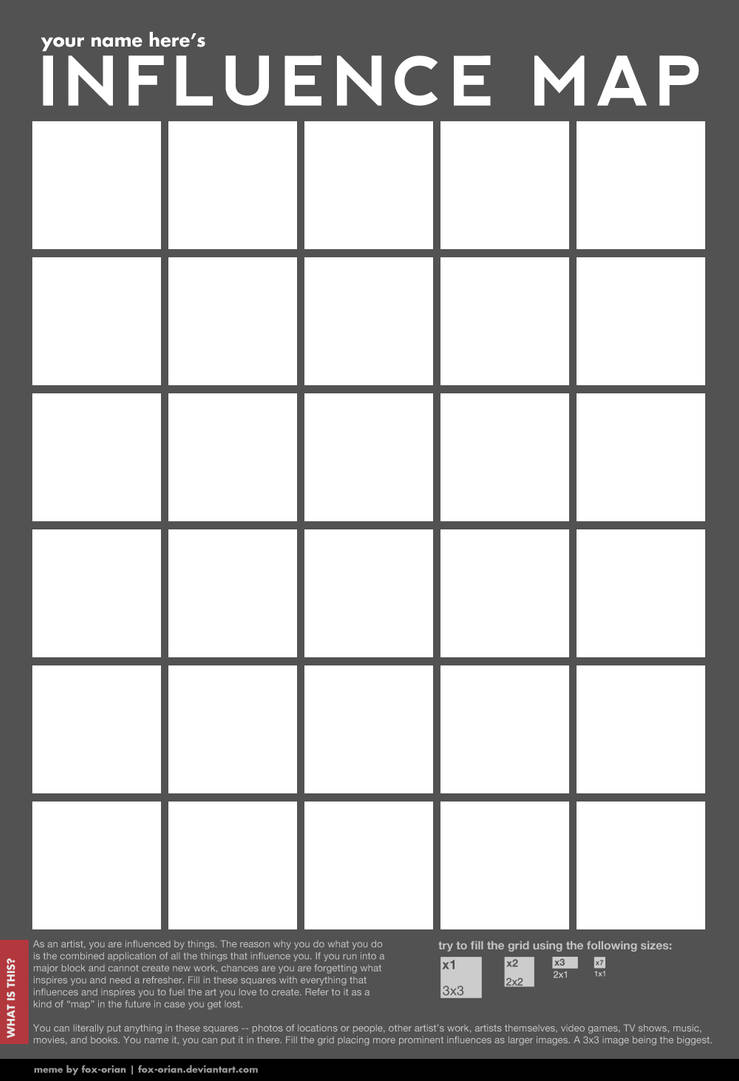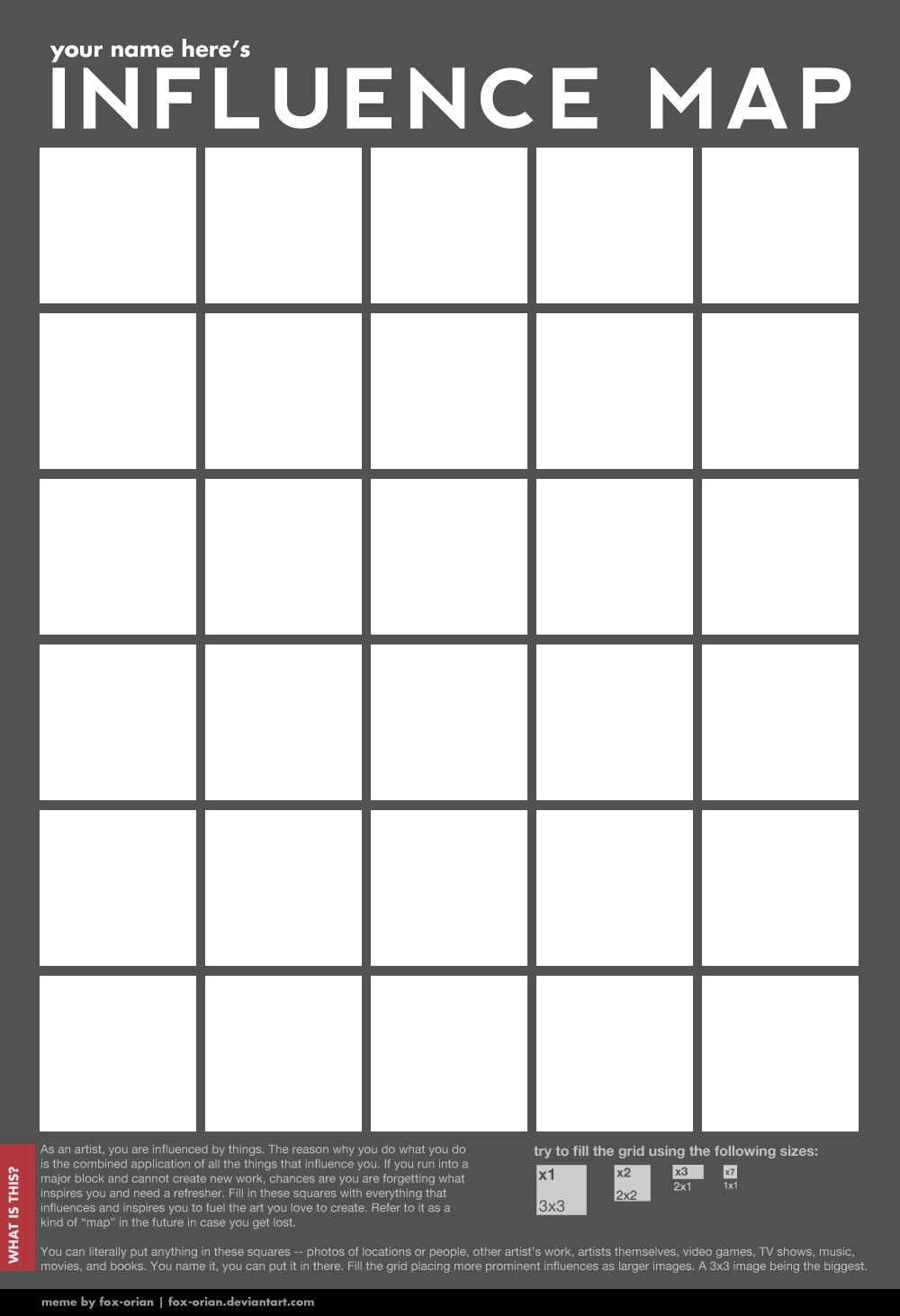 Watch
All the relevant text for this meme is in the picture! [Below the grid.]
Do this and show others what influences you!
Hell, you might even discover some things about yourself doing this!
The grid can ultimately be filled out however you want it to be. The recommended sizes of the images are shown below the grid -- make your biggest influence take up 3x3 squares! Lesser ones to follow.
Also, editing the file, changing colors, sizes, fonts, whatever, have at it! Make it yours!
See my own filled out version here so you have a good idea on what to do!
These people that REALLY made it their own:
Look at this one to really, really make you think:
And, I just got a big kick out of these ones:
fav.me/d2x8zan
fav.me/d30xcyn
[it's better if you don't see the thumb first.]
Remember, if you want to see ALL of the influence map submissions, type in "influence map" [WITH quotations] in the DeviantART Search! Remember to put "influence map" in the keywords so yours shows up, too!
----------------------------------------------------------------
EDIT: Oh god, a DD? Hahaha by now, seeing how many people did the meme already, doesn't really seems like it needs the more exposure! Man I made this and thought only like, 40 people would do it total, considering there were probably like 10 other similar iterations of this same meme elsewhere It was just a little spur of the moment idea I got while at work and felt like having a little fun. See what you did DA? LOOK AT WHAT YOU DID! Well, thanks for the DD -- I wonder when my Perspective tutorial is still going to get the award, though

---------------------------------------------------------------
Daily Deviation
Given 2010-08-25
Being devious artists we all find different inspirations.
Influence Map Template
by `
fox-orian
is a useful tool to let us share our inspirations with one another, as well as remind us the essence of creativity.
Suggested by ~Azureluck
This is a good way to show to the whole DA world about who inspires you to continue loving and doing arts.
Suggested by =jcroxas
A great way to show your influences to your fellow deviants.
Suggested by =oyah
[dA related > Devious Fun]
(
Featured by ginkgografix
)