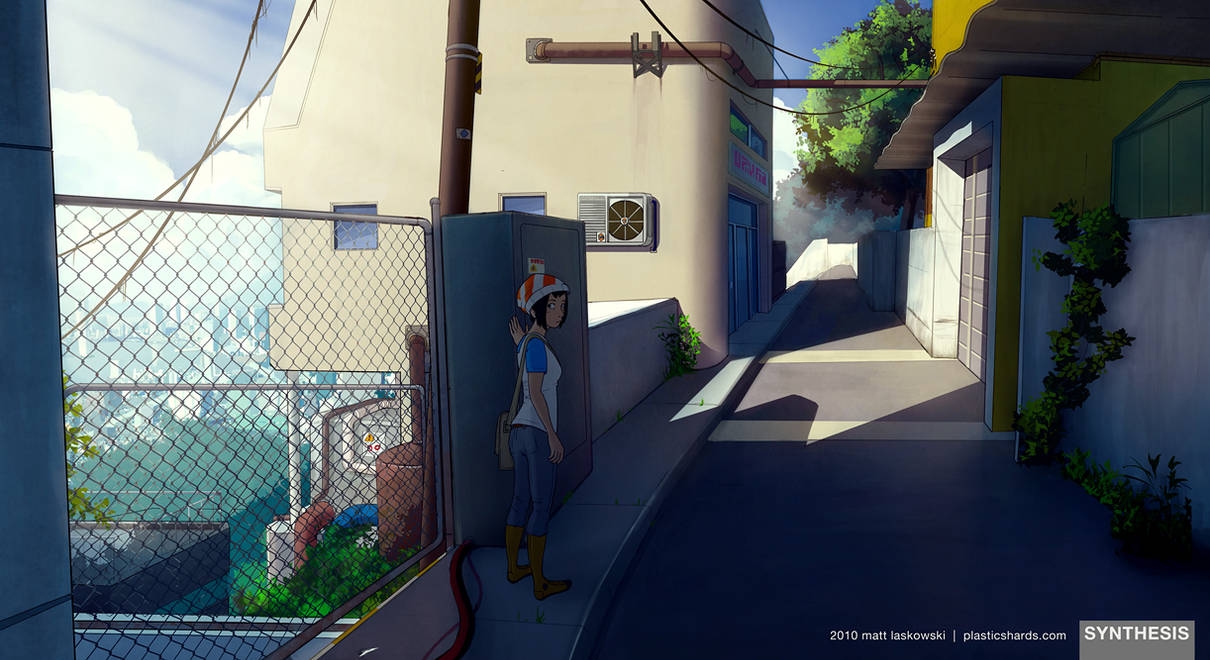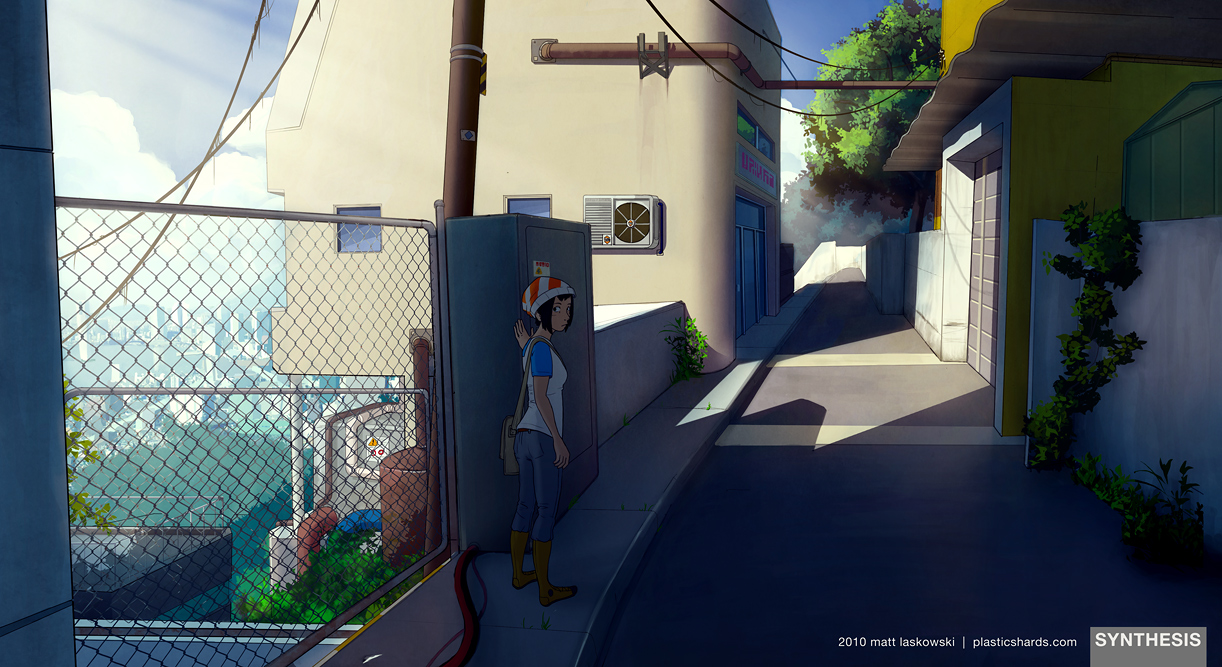 Watch
EDIT 12/12/2010
Changed a little more -- increased saturation and color vibrancy, scaled back the light glares a little. Now it's a happy middle-ground between the original and first revision.
EDIT 12/11/2010
I revisited the piece to bring it up to a higher level of finish. At the end of one of

's stream sessions, he gave his personal thoughts on what would make this piece much better, and I took most of his advice in this massive edit. Most notably, the awkward pipe has been changed to not appear as though it's pulling escher-esque perspective, and other composition-changing elements have been added. Increased ambient occlusion shading, and a push for a more exaggerated atmosphere to really get the original feeling I wanted across.
The original un-revisited version is now in the links below, listed as Step 5. Feel free to compare

(I realize some of you will probably still like the old one more, but, I dunno, I think these were some worthwhile changes.)
For those who read descriptions: a special sneak peak at my next perspective piece:
[link]
(about 40 mins work there)
-----------------------------------------------------------
Original:
Depicts the small road in back of Maia's apartment building, (to the right,) and Aricee itself visible in the far distance behind the fences. Fun fact: the end of the street down there ends with a staircase going down. It leads here:
[link]
This particular image was an exercise in background making. That is, to make a background similar in quality to what you see in animated movies. (Hence why Maia is NOT shaded here, just as you'd expect in a 2D animation.) I experimented with a new system of brushes and color swatches I created for painting convincing foliage quickly. It seems to work pretty well, so far

The city visible in the back was created with a simple underlay of random scattered texture from another brush, then painting incredibly simple shapes of color sticking up from it. Behind the fences, there was no need to go crazy with detail back there.
PROGRESS PICS:
Initial Inspiration:
[link]
1 (30 mins) -
[link]
2 (3~4 hours) -
[link]
3 (5~6 hours) -
[link]
4 (7~8 hours) -
[link]
5 (Original Finish) -
[link]
Photoshop CS5, Cintiq 12WX, & my imagination.