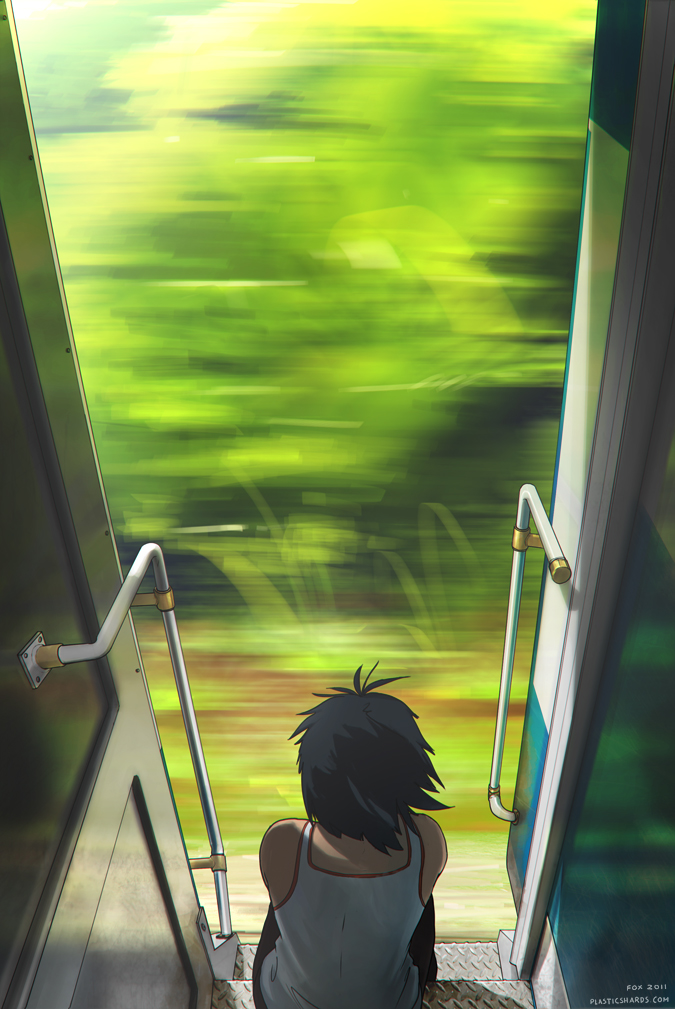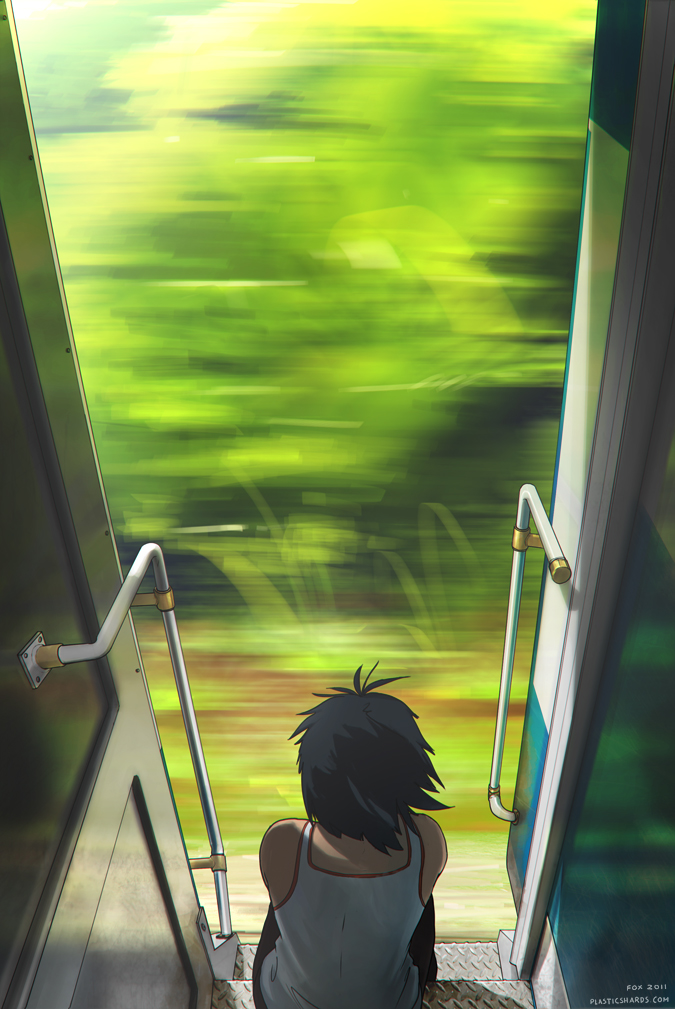 Watch
I felt like painting a motion blur.
And reflections. And ambient light.
So I did this scene.
This was the first piece I did utilizing my new revamped brush set seen here:
[link]
The blurred out background was painted by first laying down solid shapes of color that resembled foliage. I then took a chisel / palette knife brush and painted those colors out to the left and right on a low opacity. Not too much longer, I ended up with this.
The view reminds me a lot of something you'd expect to see in a game like Riven.
(Edit: This was originally supposed to be Maia XD I suppose she looked really really boyish before. So I altered the shirt a little. I mean, Maia always was a bit of a tomboy, so this isn't a huge problem XD but yeah oops)
Cintiq 21UX / Photoshop