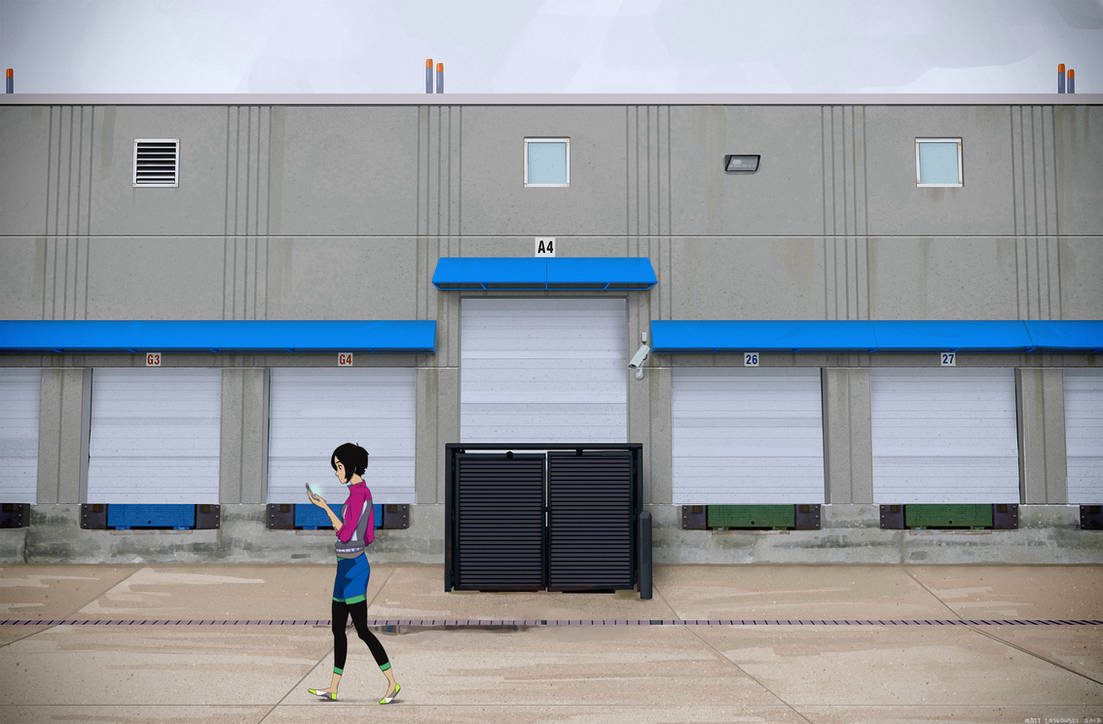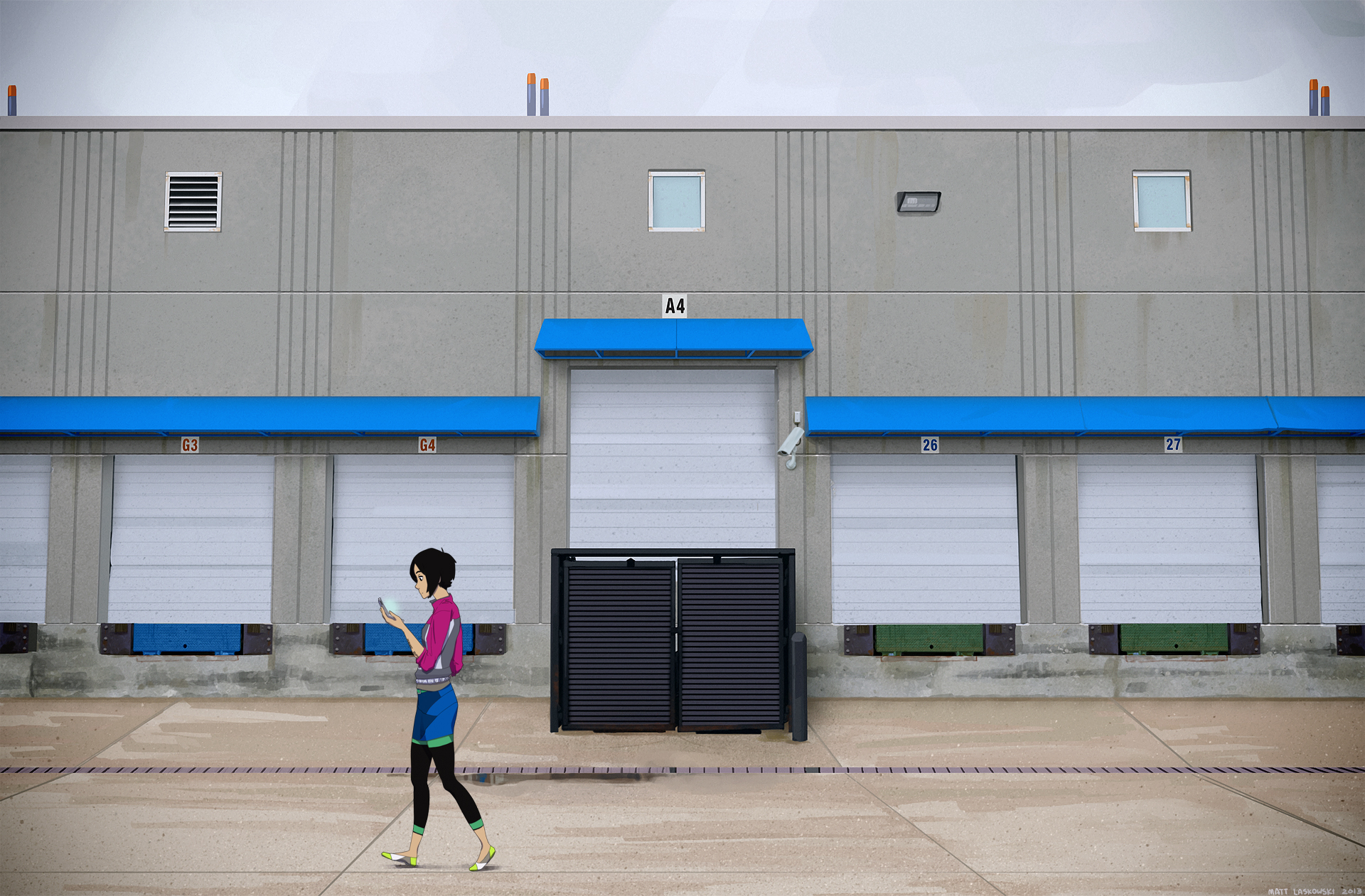 Maia *
Tomiokajiro
style!
Background painted in Photoshop, Maia drawn in SAI.
Notes about background: The grand majority of the scene (including the wear on the foundation concrete to the building,) was painted with the "Broad Tip 2" brush in my brush set, (row 4, brush 6,) and contains no sampled textures. The speckles came from spray/spatter brushes I have. The rest was a standard round opacity brush.
Hahah, no the background is not a repainted photo, but rather based on an area in the Boston Marine Industrial Park I explored last summer while I worked at Neoscape. See the warehouse on streetview here:
[link]
I remember walking around this area when it was overcast a while after it had rained. The light was so flat and diffuse, the building's blue awnings were a brilliant blue color that just doesn't seem happen in direct sunlight.
EDIT: 6/1/2013
I removed the text from the building. I think it was one detail too much. I like it more this way.