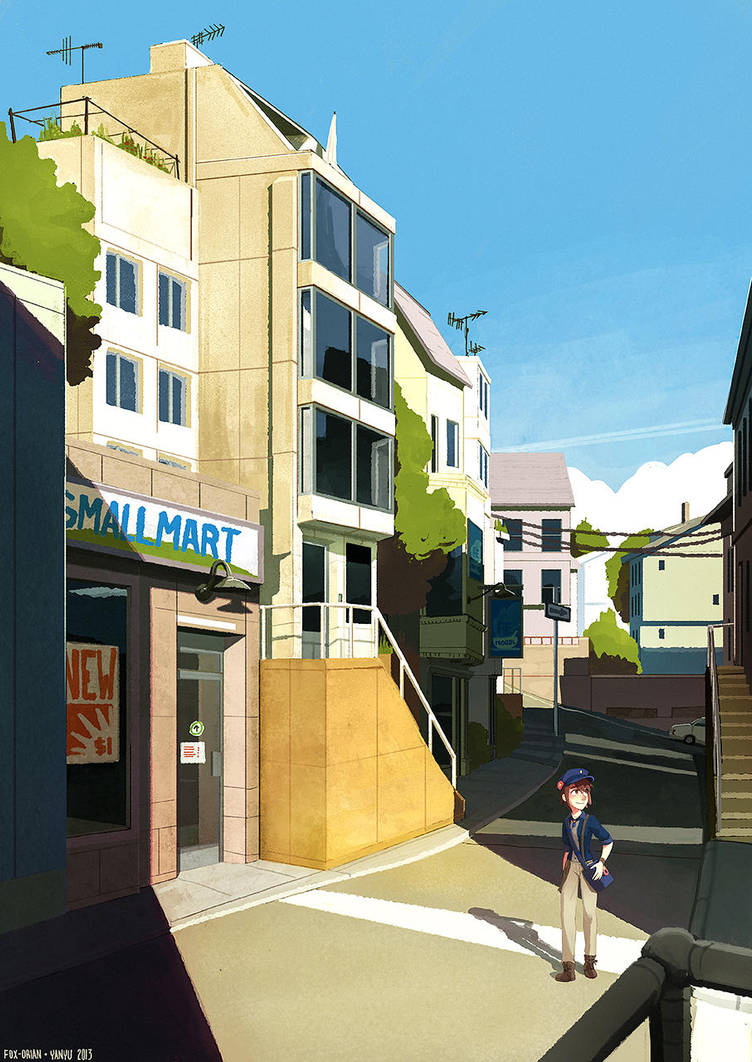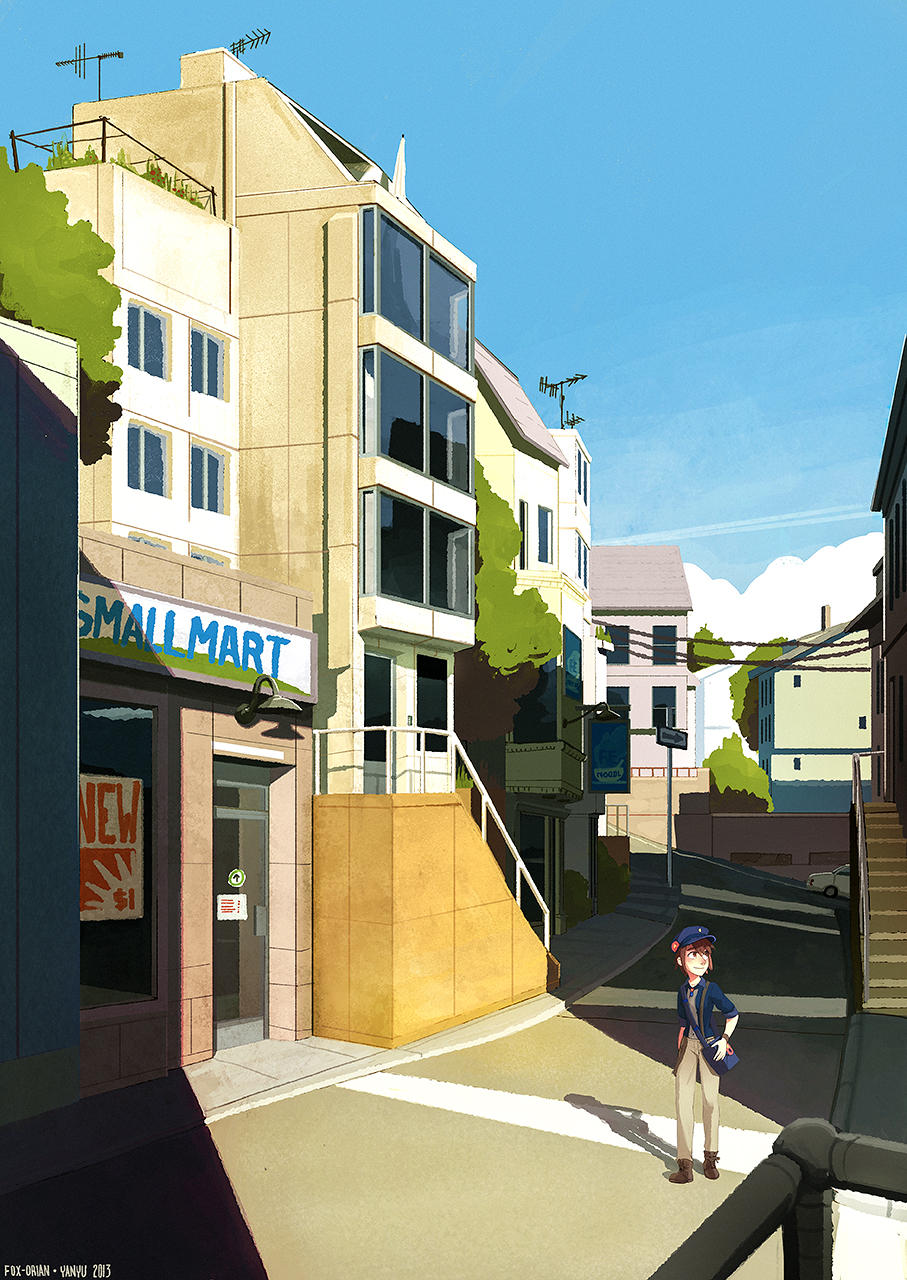 Watch
First collaborative commission!
Character by:
Background by: myself
This is

's character Sanco in her human form walking around town taking in the sights while delivering mail.
For me, this background was a lot of fun to make, and I approached it from a very different process than usual -- a simple line sketch and then straight to color. This saved a lot of time by just diving right in and forgoing most of the planning phases. It was painted all on one layer almost exclusively with the "Aquarelle Texturizer" brush in my brush set, (second brush in set #07.) Along with the flat colors, the technique gave the whole piece a nice Tadahiro Uesegi / Scott Wills look. I've been meaning to do more work completely forgoing line art, and for some reason this piece just looked the best in my head when approaching it that way.
Hope you like it, =
Kitchiki
!