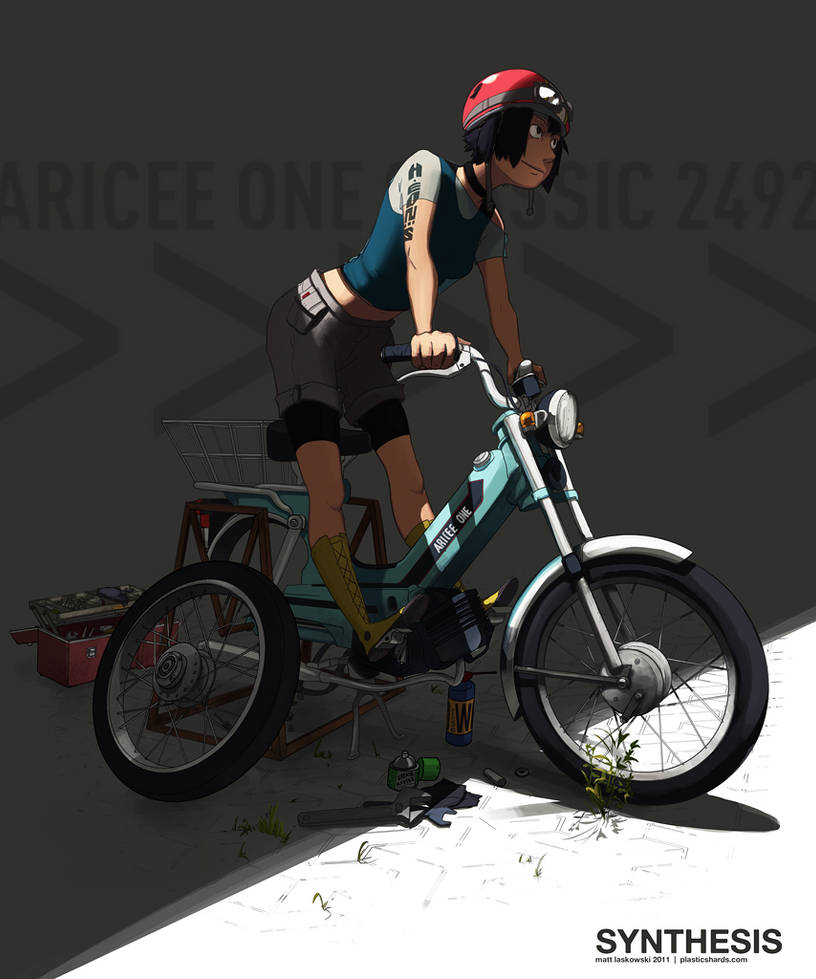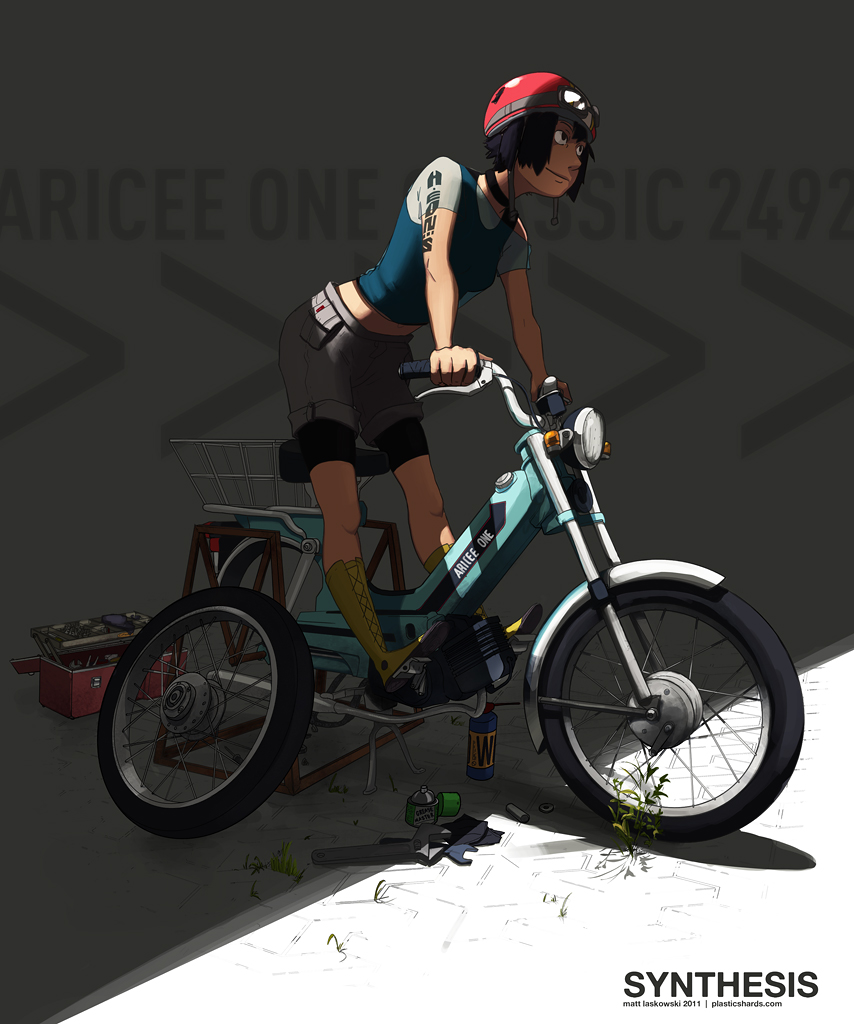 Watch
The Aricee One Classic: a piece of engineering from a generation long passed with almost no working models left on the known world.
Maia is determined to restore this vintage piece of junk to its former glory. She doesn't care that it's older than three times her age, as with a little care, time, and hard work, it will be
hers
. It's a deeper level of satisfaction she just can't get from buying the flashy new models with extraneous features.
Also she's flat broke.
Cintiq 21UX, Photoshop
- ~
YanYu
worked with me on the pose for Maia here, and designed her sporty outfit on a separate page in her sketchbook (seen here:
[link]
) It was a bit of a throwback to her older designs of 2008, where she had that transparent shirt and a collar. Click for oldness:
[link]
Once again, to my fault, this image was a sketch that went too far, to go full circle, then just far enough.
Earlier line version here:
[link]