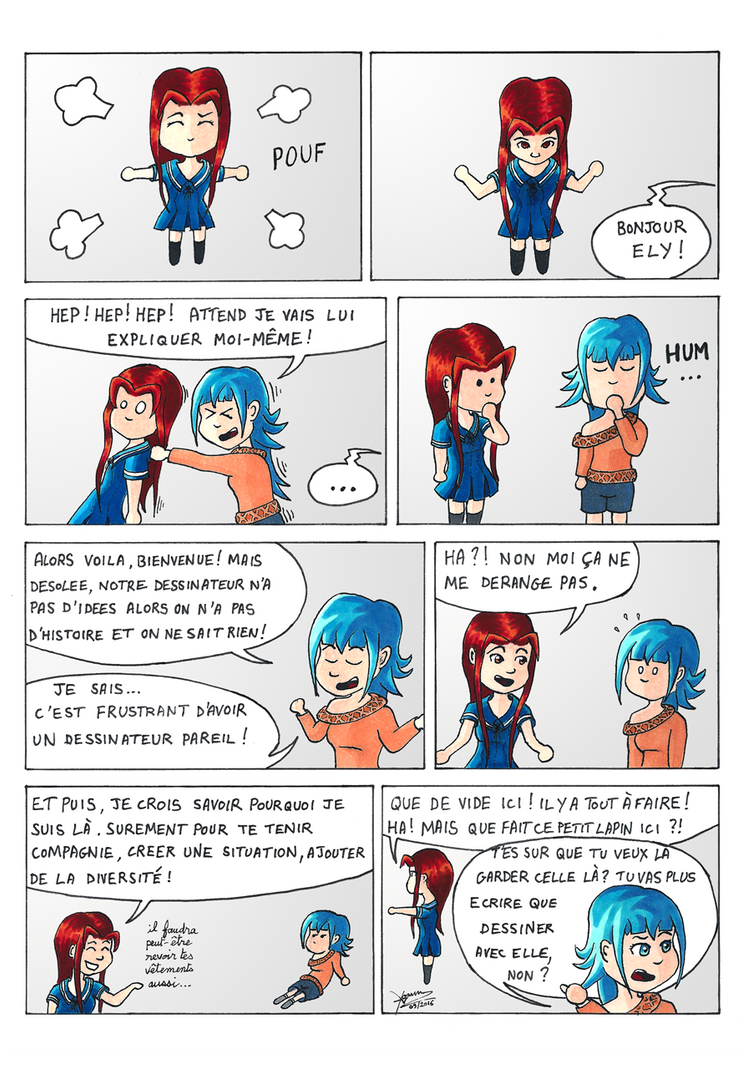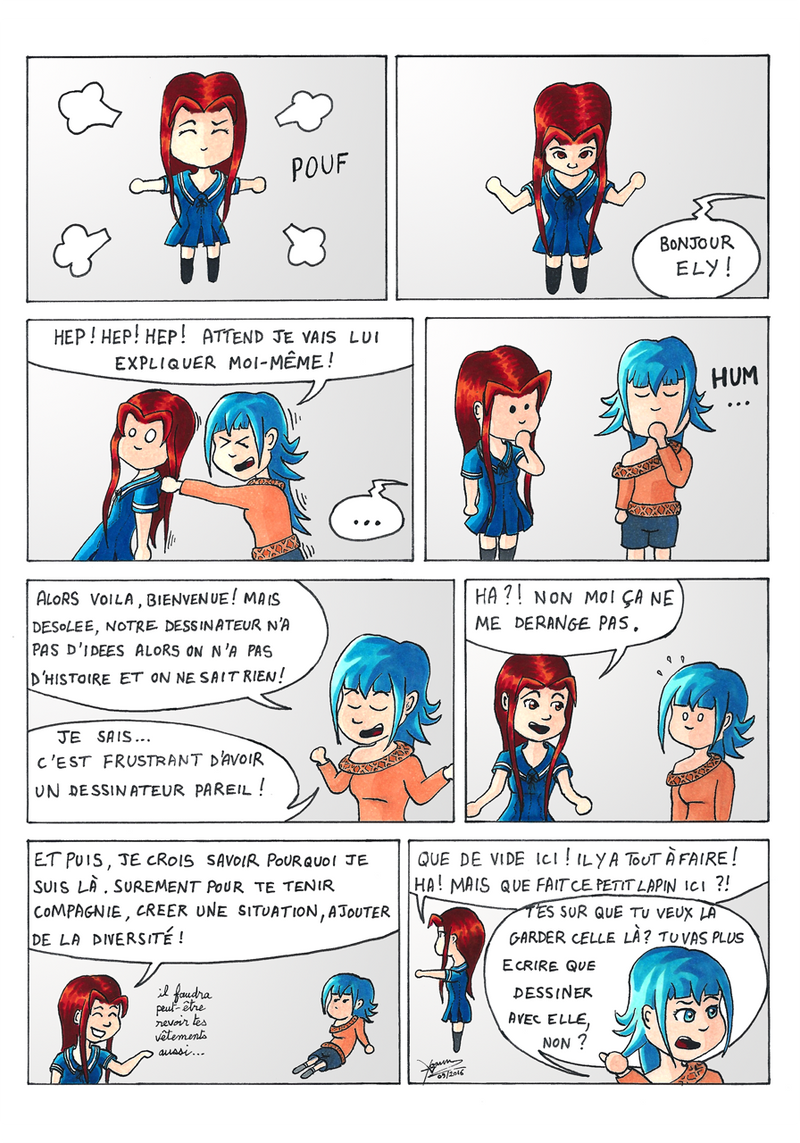 Watch
Made with pencil and felt tip markers, then arranged on computer (noise reduction, background...)

Translation:
- POP
- Hello Ely!
Cyla - Wait a minute! I will explain to her myself!
Cyla - Hum...
Cyla - Here's the story. Welcome! But sorry, our drawer has no ideas so we have no story and we know nothing!
- I know, that's frustrating to have such a drawer!
Ely - Well! As for me I don't mind.
Ely - And I think I know why I'm here. Certainly to keep you company, create a situation, add diversity!
- We may review you clothes too...
Ely - Only blank space here! There'so much to do! Ho! What is this small rabbit doing here?
Cyla - Are you sure you want to keep her? You will write much more than draw with her!