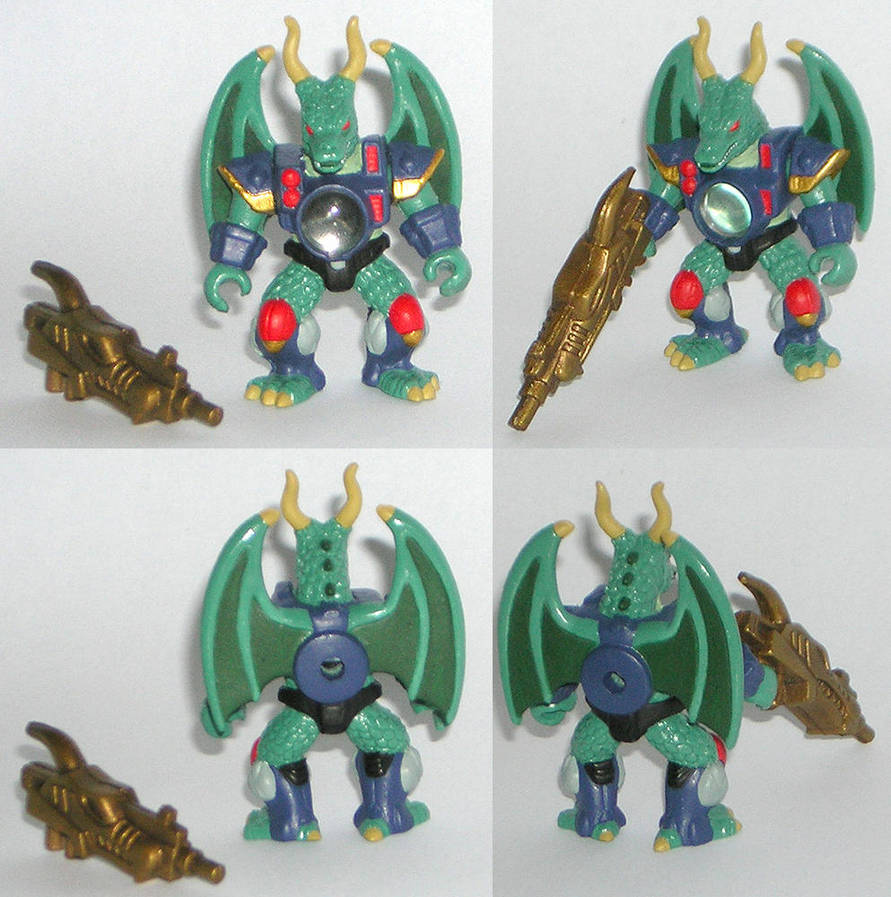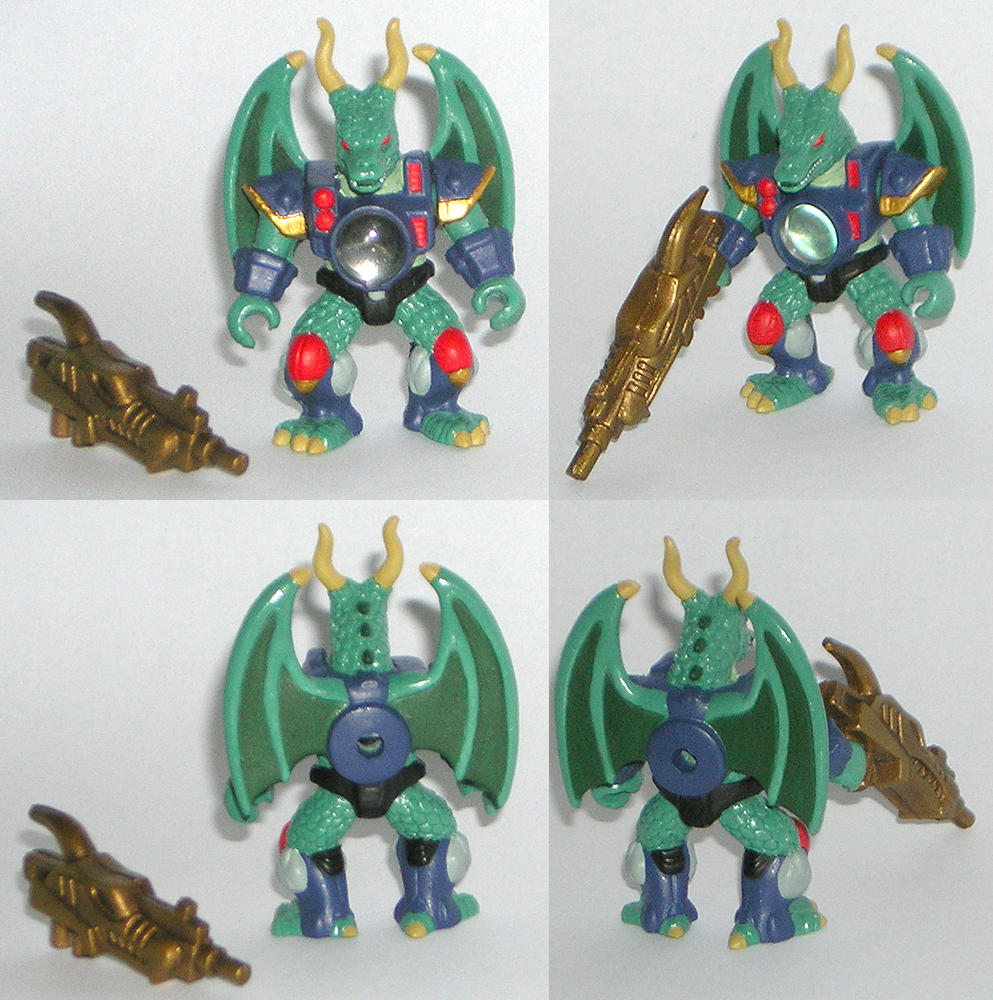 Watch
I was looking at my unpainted Skull Grotess repro and decided that I wanted him to be different from the regular issue... but how? After much deliberation I hit upon the idea of painting the Japan exclusive dragon laser beast as a homage to the Japan exclusive dragon transformer: Deathsaurus. Inspired!


Coolies, I joined yesterday so I'll do that now!

Reply

You had him cast in green, you say? Is it plastic or silicon or something? Im just curious as to how it was made.
Anyway, cool custom dude.

Reply

KITBASH'd! man I love custom figure. the professionalism behind this, and he's still got the "Gun-from-hell"! the only thing that could possibly be missing is a sword for this guy. Fav'd!
Reply

It doesn't scream Deathsaurus, but it's cool nonetheless.
Reply

Ah well - he's close enough for me (since I'll probably never own a real Deathsaurus unless he gets reissued at a reasonable price somewhere down the line)

Glad you like him
Reply

Pretty cool, now this reminds me, HMW is down.:/
Reply

Wow! thats really Kickass!
Reply

wow that's cool. though i would of took Deathsaurus being a white dragon with a golden beak-like mouth.
Reply

Glad you like him

white skin would probably have worked (I had him cast in green because I'd originally planned to paint him like the actual Skull Grotess figure) - not too sure a gold mouth would have looked too good though...
Reply

Not bad. But he doesn't feel Deathsaurusy enough, except for his armor.
What does "laser beast" mean?
Reply

Yeah - there was only so much I could do awhilst keeping it looking like the other beasts in my collection - perhaps if he had mechanical styled wings I'd have painted them in red and grey too for a closer resemblance.

The later series of Battle Beasts dropped the heat sensitive sticker which hid their symbol in favour of the big lensed orb you can see in his chest (the lensing effect means you can only see the beast's symbol by viewing it head-on). They also carried huge rifles instead of melee weapons which lead to the name Laser Beasts.
Reply